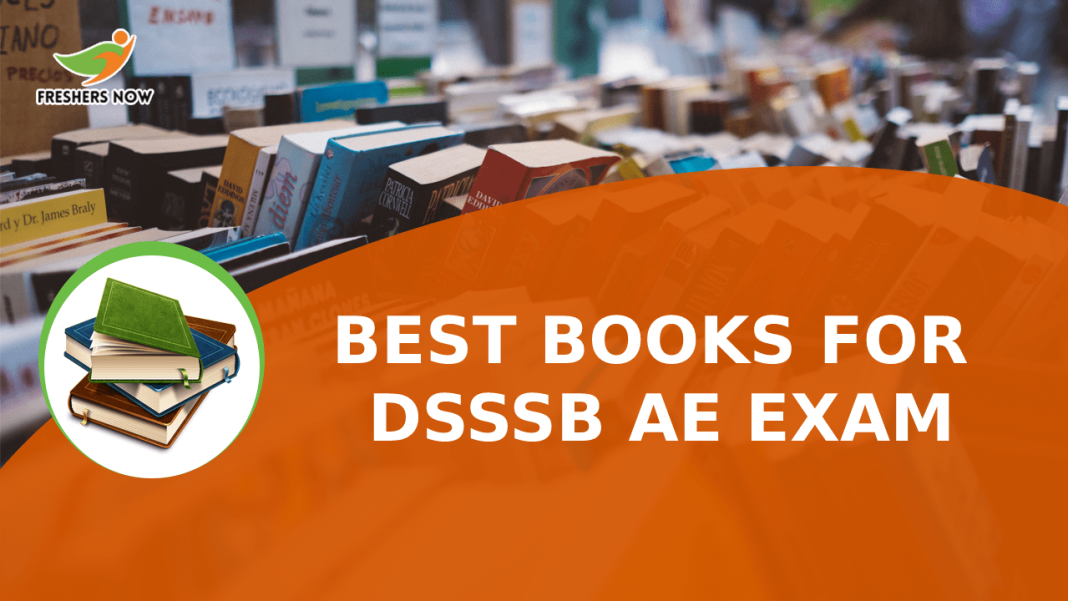 Best Books For DSSSB Assistant Engineer Exam: Consider reading this article till the end. You will be guided with Best Books For DSSSB Assistant Engineer Exam. follow through with the article and eventually you can pick out the Books For DSSSB Assistant Engineer. Subsequently, it is important to understand the criteria of your preparation. This will help you to pick out the right set of books for your preparation. Enhance your exam prep through this article. Get the DSSSB AE best books handy and implement them in your preparation. Follow along and do take notes at your convenience. So that you will not miss any set of books for the DSSSB AE Exam.
★★ Best Preparation Books ★★
DSSSB AE Tier-I Books
Here you have the DSSSB AE Tier-I Books. Implement these best books for the relevant subjects respectively.
Lucent's General Knowledge
General Knowledge by Arihant
Rapid General Knowledge 2020 for Competitive Exams by Disha Experts
R.K. Saxena General Knowledge 2020
S Chand's Advanced Objective General Knowledge by RS Agarwal
R.S. Aggarwal – Quantitative Aptitude for Competitive Examinations
Arun Sharma – Quantitative Aptitude for CAT
Arihant Publications – Fast Track Objective Arithmetic
Verbal and Non-Verbal Reasoning by Dr RS Aggarwal
Analytical Reasoning Books by M.K Pandey
Reasoning Books for Competitive Examinations by Pearson
Lucents Verbal Reasoning
A new approach to Reasoning Books By B.S. Sijwali & S. Sijwali Arihant
Objective General English by S.P. Bakshi
English Grammar and Composition by SC Gupta
Word Power Made Easy by Norman Lewis
Objective English for Competitive Examination by Hari Mohan Prasad and Uma Sinha
Bharti Bhawan Modern Hindi Grammar
RBD Hindi Gramer Language
Garuda Hindi Grammar Based On NCERT Books 6 to 12 By Santosh Purohit
NCERT Grammer – Hindi
DSSSB AE Tier-II Books
This section of the article will guide you through DSSSB AE Tier-II Books. Pick out the books which are relevant to your discipline.
DSSSB Assistant Engineer Exam Books for Civil Engineering
Environmental Engineering by S. K. Garg Part I & Part II
Waste Water Engineering by B. C. Punmia Part I & Part II
Water and Waste Water by SK Garg 1 and 2
Fluid Mechanics- RK Bansal and Fox and Richard
Strength of Materials/Mechanics of Structure by Gere & Timoshenko,
Theory of Elasticity by Timoshenko & Gere
Theory of Structure by Wilbur & Norris
Soil Mechanics by Gopal Ranjan & Rao, Venkat Ramaiha, S. K. Garg
Transportation by Justo Khanna
Surveying (vol. 1,2,3) by B.C.Punmia, Ashok Jain, Arun Jain
DSSSB Assistant Engineer Books for Electrical Engineering
Electrical Power Systems by C. L. Wadhwa
Power System Engineering by I Nagrath, D Kothari
Electrical Machinery by P. S. Bimbhra
Control Systems Engineering by I.J.Nagrath, M. Gopal
Integrated Electronics: Analog And Digital Circuits And Systems by Christos C. Halkias,
Chetan D. Parikh Jacob Millman
Digital Logic and Computer Design by M Morris Mano
Circuit Theory: Analysis & Synthesis by Abhijit Chakrabarti
Fundamentals of Electric Circuits by Charles K. Alexander, Matthew N. O. Sadiku
Power Electronics by P.S.Bimbhra
Signals and Systems by Oppenheim Alan V, Willsky Alan S, Nawab S. Hamid
Engineering Electromagnetics by William H Hayt, John A Buck
A Course In Electrical And Electronic Measurements And Instrumentation by A K Sawhney
To conclude, Best Books For DSSSB Assistant Engineer Exam are well structured in this article. Hope you have taken note of the list of books. Ensure that you are following freshersnow.com for more informative articles.