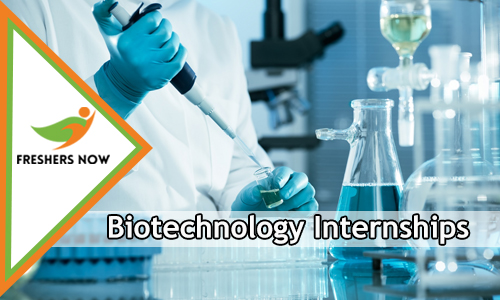 Biotechnology Internships 2021 | Biotechnology Internship Openings
Latest Biotechnology Internships 2021: Candidates who are interested in working with national academies like National Science Academies Indian National Science Academy, New Delhi, Indian National Academy of Science, Allahabad, Indian Academy of Sciences, Rajiv Gandhi Centre for Biotechnology (RGCB), Thiruvananthapuram, Institute of Genomics and Integrative Biology (IGIB), Delhi, etc can now apply for Biotechnology Internship Openings 2021 through our website. Because we have given the whole info such as Eligibility Criteria, Selection Process, the application process, stipend details, and more in an understandable manner. Therefore, candidates are suggested that just scroll down the current page and find all the valuable details.
Internship For Biotechnology Students 2021 in India
A huge number of students are looking for Biotechnology Internships 2021. We are confident that the current page helps the candidates who are pursuing their Graduation and Under Graduation. Moreover, before applying for Biotechnology Internship 2021 you have to give prior to the eligibility criteria. So that you can easily avoid last-minute disappointments. Therefore, those who are studying their final year Graduation and Post Graduation in the stream of Biotech can utilize the golden opportunity by applying for Biotechnology Internship Jobs 2021. Also, refer to the above table frequently because newly available Internship Jobs will be available soon. To get further more detailed information check the below sections.
Biotech Internships 2021 in India Work From Home
Biotech Internships 2021 in India Work From Home: As a final year candidate, you have to know about the real-time experience in various industries. With the help of doing Biotechnology Internships 2021, it might be very easy to know and learn about new things. Moreover, Biotechnology is the use of living systems and organisms to develop or make products. Every year a huge number of students are choosing the Biotech field as a career choice. Also, there is a fewer opportunity for interns. Therefore clutch the Biotechnology Internships 2021 and gain more knowledge.
Biotechnology Summer Internships 2021 starts from May/ June 2021 onwards. In addition to this, all the candidates need to refer to the eligibility criteria and apply. Right now many of the companies are visiting the colleges and conducting on-campus drives for students and freshers. Also, those who have been shortlisting, need to face the selection rounds. Hence, prepare well for Online tests and interview rounds to face the competition. At first, you have to visit the official website and find the latest Biotechnology Internships 2021. After that, a list will appear on the screen. You have to fill all the empty columns and apply the form. Visit our website freshersnow.com on daily basis and get the recent news.
★You Can Also Check Category Wise Internships in India★