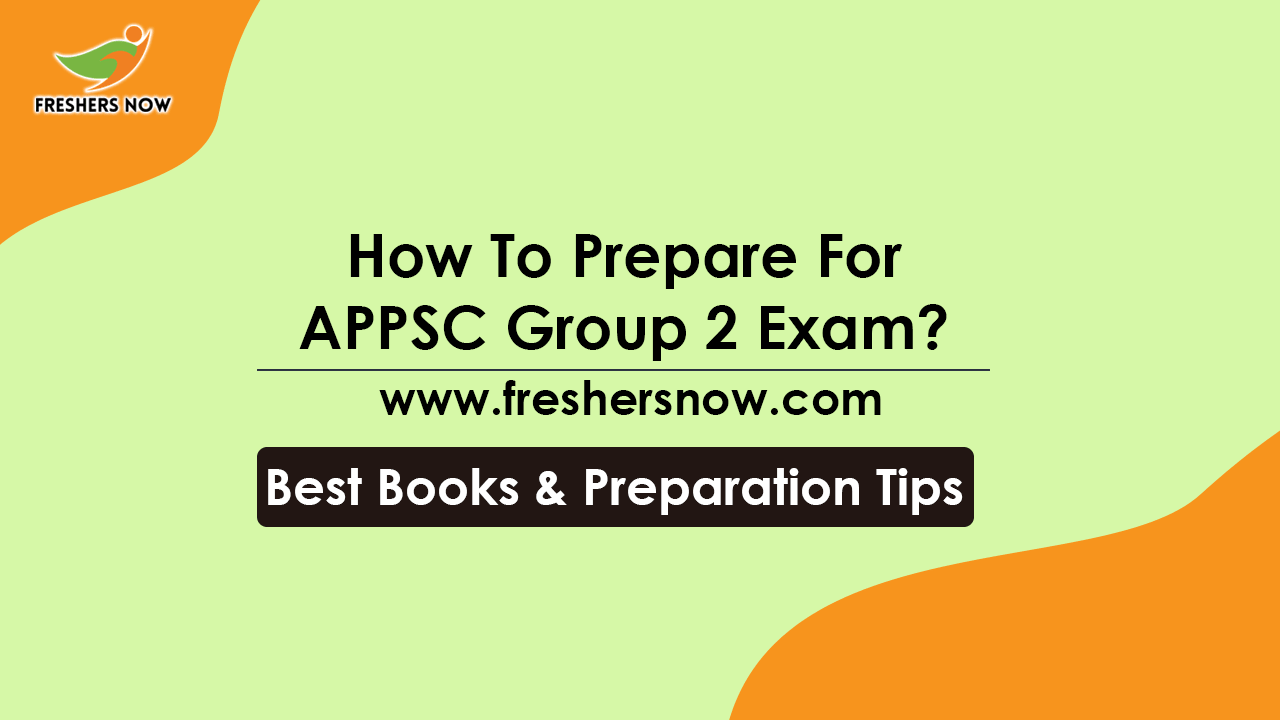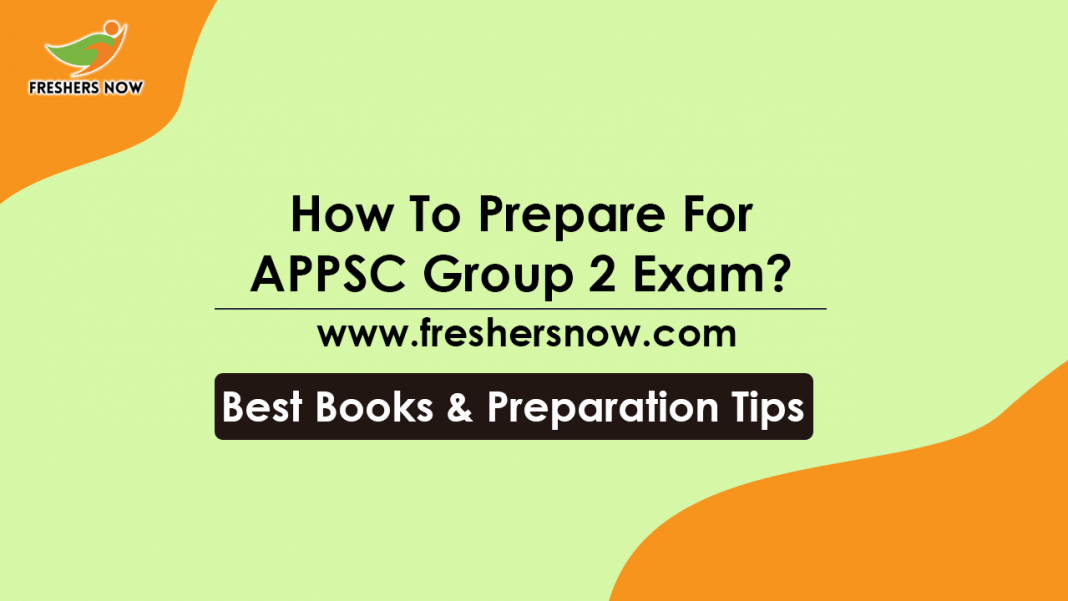 How To Prepare For APPSC Group 2 Exam? Best Books & Preparation Tips @ psc.ap.gov.in: Hello guys! This article is only for candidates who are planning to take the APPSC Group 2 exam administered by the Andhra Pradesh Public Service Commission officials. The purpose of this page is to provide aspirants with specialized tips and strategies for passing APPSC Group 2 in the first attempt. We understand that candidates preparing for competitive exams will have general questions like "How To Prepare For APPSC Group 2 Exam?" and "How To Crack APPSC Group 2 In First Attempt?" As a result, this article provides an answer to your question.
As the level of competition will be high, candidates struggle to pass the exam on the first try. However, if your preparation is focused and unique, you will be able to pass the exam with ease. To pass the upcoming APPSC Group 2 exam in the allotted time, certain APPSC Group 2 Preparation Strategies must be used. To pass any competitive exam, you must prepare in a systematic manner. Explore all the information we have presented on this page before you take up a study plan.
How To Prepare For APPSC Group 2 Exam?
Andhra Pradesh PSC Group II Exam
Organization Name
Andhra Pradesh Public Service Commission (APPSC)
Post Name
Group 2 (Asst. Commercial Tax Officer in A.P. Commercial Taxes Sub-ordinate Service, Deputy Tahsildar in A.P. Revenue Subordinate Service, Senior Auditor in A.P. State Audit Subordinate Service, Senior Accountant in Insurance A.P. G.L.I Sub service, Junior Assistant in A.P Roads & Building Department, Assistant registrar in A.P Cooperative societies, Senior Accountant in A.P. Works Accounts Sub Service, and Other Vacancies)
Category
Preparation Tips
Selection Process
Screening Test, Main Examination
Job Location
Andhra Pradesh
Official Website
psc.ap.gov.in
How To Crack APPSC Group 2 In First Attempt?
To begin, get out of your comfort zone. We recognize that this will be a drastic change for you. Yes, you must leave your regular life and devote your entire time to preparing in order to pass the Andhra Pradesh PSC Group 2 Exam on the first attempt. Devote time to learning things that will assist you in passing the APPSC Group 2 Exam. The main goal is to cover the entire syllabus, and giving priority to the topics that carry weightage is another trick. Thorough out preparation, patience, practice, and hard work are the keys while gearing up for any competitive exam.
Avoid the difficult questions on the exam and focus on the simple ones first. Do not be frightened. Do not distract from your target of completing on time. The concepts you learn during preparation will help you understand the question in one read. The tools for cracking any exam are speed and accuracy.
APPSC Group 2 Exam Syllabus
Before you start an APPSC preparation plan, check what all the topics have been included in the APPSC Group 2 Exam Syllabus and Exam Pattern. Then only, a perfect Andhra Pradesh PSC Group 2 Exam study plan can be organized.
Andhra Pradesh Group 2 Exam Topics Wise Syllabus
Current Affairs

Issues of National and International importance in politics
Economics
Society Science
Technology
Arts
Sports
Culture
Governance

Constitution of India with Emphasis on Federalism

Judiciary
Judicial Review
Local Government
Fundamental Rights
Fundamental duties
Union and State Governments
Directive Principles of State Policy
Union and State Legislature
Administration and Legislative relations between
Union and State Governments
Scheduled and Tribal Area Administration

Economic Development of India

Pre-Independence Indian economy
The economy in Medieval India
Development Plans and Economic and
Industrial Policies of Independent India
Liberalizations
Privatization
Globalization
Labour Policies of Union and State
Governments
Role of Agriculture and Green Revolution in India
Economic disparities between regions and population categories.

APPSC Main Paper I Exam Syllabus
General Studies and Mental Ability

Events of national and international importance.
Current affairs- international, national and regional.
General Science and its applications to the day to day life Contemporary developments in Science & Technology and Information Technology
The social-economic and political history of modern India with emphases on Indian national
movement.
Indian polity and governance: constitutional issues, public policy, reforms and e-governance initiatives.
Economic development in India since independence.
Geography of India with a focus on Andhra Pradesh.
Disaster management: vulnerability profile, prevention and mitigation strategies, Application of Remote Sensing and GIS in the assessment of Disaster
Sustainable Development and Environmental Protection
Logical reasoning, analytical ability and data interpretation.
Data Analysis: Tabulation of data Visual representation of data Basic data analysis (Summary Statistics such as mean and variance coefficient of variation etc.,) and Interpretation
Bifurcation of Andhra Pradesh and its Administrative, Economic, Social, Cultural,

APPSC Mains Paper II Exam Syllabus
Social and Cultural History Of Andhra Pradesh

Social and Cultural History of Andhra Pradesh
Various kingdoms that ruled Andhra Pradesh between the 11th and 16th Centuries A.D.
The advent of Europeans- Trade centres- Andhra under the Company– 1857 Revolt and its impact on Andhra- Establishment of British Rule- Socio-Cultural awakening, Justice.
Origin and growth of Andhra movement
Events Leading to the Formation of Andhra Pradesh State

General Overview Of The Indian Constitution

Nature of the Indian Constitution and Federal.
Structure and functions of Indian Government
Distribution of Legislative and Executive Powers between the Union and the States Centre-State relations
Amendment Process to the Constitution – Centralization Vs Decentralization
Indian Political Parties
Welfare Mechanisms in India-Provisions for Scheduled Castes, Tribes and Minorities.

APPSC Main Paper III Exam Syllabus
Planning In India and Indian Economy

Planning in Indian Economy and present states
Indian Economic Policies
Availability of Natural resources and Development
Money, Banking and Public Finance
Meaning and Measurements of Growth
National Income

Economy Of Andhra Pradesh 

Contribution of agriculture to income and employment in Andhra Pradesh.
Five years plans of Andhra Pradesh
Economic policies of A.P including industrial and implementation and mission-based development state Government.
Service sectors of Andhra Pradesh.
Socio-Economic welfare Programmes of Government of Andhra Pradesh.
APPSC Group 2 Screening Test Pattern
APPSC Group 2 selection procedure includes 3 stages:
Preliminary Exam
Mains Exam
Interview
To be eligible for the Mains Exam and Interview round, candidates must pass the Prelims Exam. The APPSC Group 2 exam will be taken in a paper- pen-based. All of the questions will be of the multiple-choice variety. The APPSC Group 2 Exam Pattern is shown below.
| | | |
| --- | --- | --- |
| Exam Type | Total Number of Questions & Marks | Time |
| Screening Test (Objective Test) | 150 Q's & 150 Marks | 150 Minutes |
Andhra Pradesh PSC Group 2 Mains Exam Pattern
Total Marks for Mains Exam is 450
Time Duration is 150 Minutes
Exam Type
Subject
Marks
Main Exam 
Paper I
General Studies & Mental Ability
150
Paper II

Social History of Andhra Pradesh, i.e., the history of various social and cultural movements in Andhra Pradesh.
The general overview of the Indian Constitution.

150
Paper III:
Planning in India and Indian Economy Contemporary problems and Developments in Rural Society with particular reference to Andhra Pradesh.
150
APPSC Group 2 Preparation Tips
Make a detailed timetable that covers all of the topics and commit to it.
Make a 6- to 8-hour daily preparation schedule.
Balance both the prelims and mains exam syllabus.
When the prelims exam is prior, stick on to it.
However, you will have at least a 20 to 30 days gap to prepare for APPSC Group 2 mains exam.
Learning the concept is all about your preparation
Make brief notes during your preparation to assist in revision.
Take practice tests to determine your strengths and weaknesses.
Practice APPSC Group 2 previous papers to learn how long it takes to complete each question and how accurate it is.
For current events and general awareness, read English and Telugu newspapers, magazines, and other publications.
Conclusion: It takes at least three months to complete the syllabus, so getting started early is always recommended. Push your limits and prepare for the APPSC Group 2 exam, due to the high level of competition, candidates must take their studies seriously. Maintain your self-confidence throughout your preparation. Do not rely on others, taking advice is entirely permissible, but capacity varies. So, figure out how much time you can devote to studying per day, and then create a study schedule that works for you.
Best Books To Prepare For APPSC Group 2
APPSC Group 2 Preparation Books
Books 
Authors/  Publishers
Indian Economy
Ramesh Singh
AP Socio-Economic Survey 2016-17
–
Quantitative Aptitude, Logical Reasoning, Verbal and Non-Verbal Reasoning, General English Books
R. S. Agarwal
APPSC General Studies and Mental Ability
Vijeta
Mrunal Economy Archive, Indian Economy by Ramesh Singh 9th Edition
Ramesh Singh
APPSC Group-2 Social And Cultural History Of Andhra Pradesh Screening Test part B and Mains Paper 2
Vijeta
APPSC Group-II MAINS Paper-II Section-II General Overview Of The Indian Constitution
Vijeta
APPSC GROUP-II Paper-III Section-II AP Economy ( Contemporary Problems and Development of ANDHRA PRADESH )
Vijeta
Keep following our website Freshers Now for more such updates.