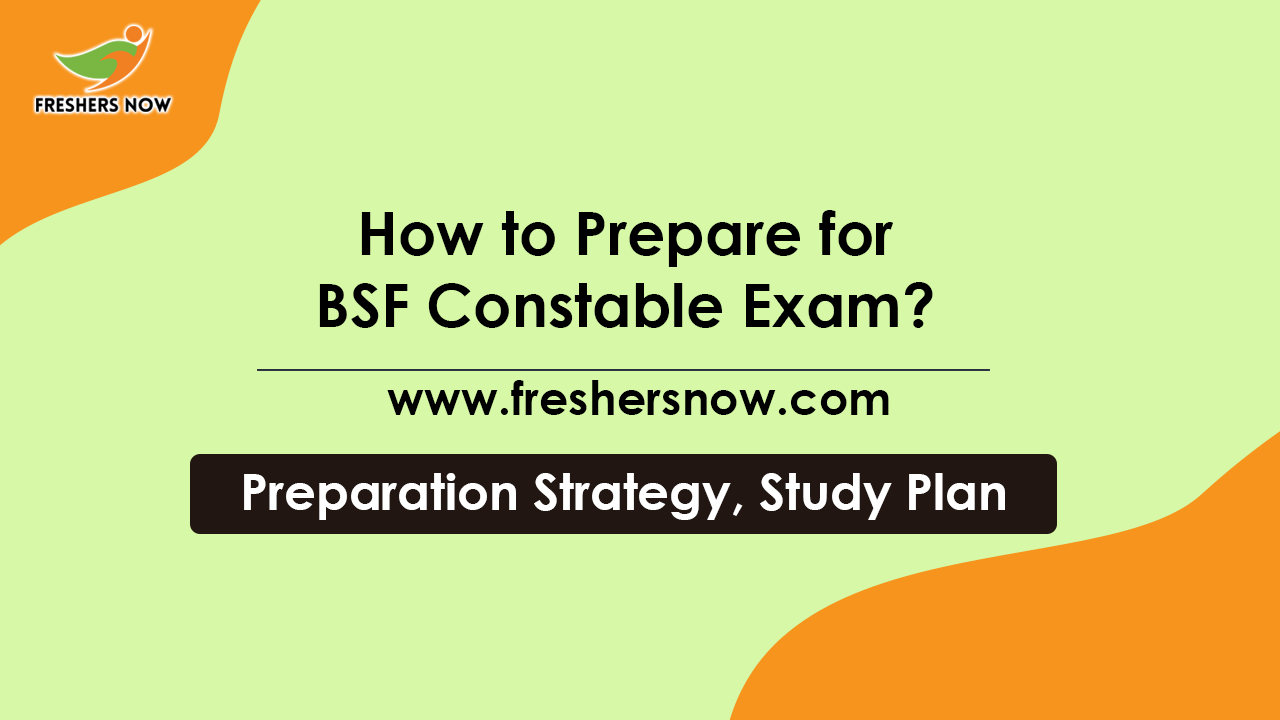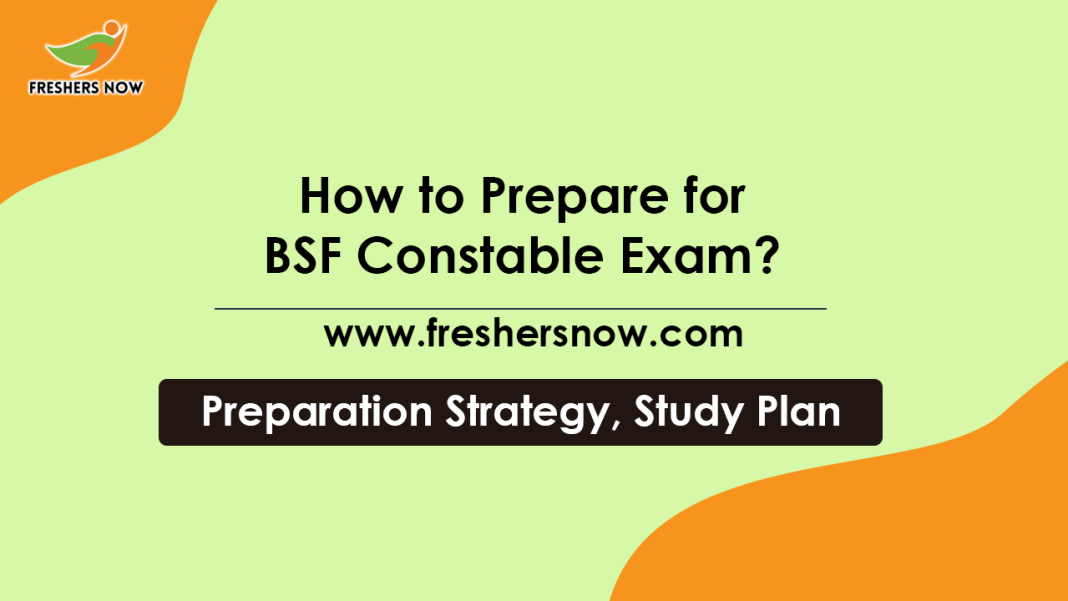 How to Prepare for BSF Constable Exam? Preparation Strategy, Study Plan: Aspirants who are in confusion about "How to Prepare for BSF Constable Exam?" can clear it by checking this page. This is the most adaptable article that you can follow during your BSF Constable Preparation. This article will guide you all through the clear BSF Constable Preparation Strategy along with the BSF Constable Exam Study Plan, Important Tricks for the BSF Constable, PST, PET, Medical Exams. Do not forget to take your notes and implement them in your preparation. This is a caution to all the readers. Make sure that before you read, take notes to whatever is adaptable to you. As there would be many sections which are going to be covered. Be aware of what you are implementing in your BSF Constable Exam Preparation.
How to Prepare for BSF Constable Exam? Preparation Strategy, Study Plan
Organization Name
Border Security Force (BSF)
Post Names
Constable (Tradesman)
Category
Preparation Tips
Application Mode
Online
Selection Process

Physical Standards Test (PST)
Physical Efficiency Test (PET)
Document Verification
Trade Test
Written Test
Medical Examination

Job Location
Across India
Official Site
rectt.bsf.gov.in
BSF Constable Preparation Strategy
Let us begin with the preparation strategy for BSF Constable. This section of the article will give you all the key elements which you can conveniently consider for your preparation.
Firstly, Candidates must have a good knowledge of the BSF Syllabus and Exam Pattern.
Secondly, maintain their physical fitness.
Thirdly, it is essential to take regular breaks.
Fourth, Revise once a week.
Fifth, prepare a timetable. Get along with practice sets, test series, previous years' papers, etc.
BSF Constable Test Pattern
| | | |
| --- | --- | --- |
| Subject | No of Questions | Marks |
| General Awareness/ General Knowledge | 25 Questions | 25 Marks |
| Knowledge of elementary mathematics | 25 Questions | 25 Marks |
| Analytical aptitude and ability to observe the distinguished patterns | 25 Questions | 25 Marks |
| Basic knowledge of the candidates in English or Hindi | 25 Questions | 25 Marks |
| Total | 100 Questions | 100 Marks |
How to Prepare for BSF PST, PET?
This is the most crucial section of the article. As the BSF Constable is majorly based on physical strength. Candidates are advised to take necessary precautions and then implement the adaptable steps in their preparation for Physical Standard Test (PST) & Physical Endurance Test (PET) rounds.
BSF Preparation Tips for PST
Maintain your weight with regular exercises. For instance, running.
Be regular in exercising.
Take required caution before getting into physical activities.
Alongside, make sure your food intake is a healthy and well-balanced diet.
Always have a track of your timeline workouts.
BSF PET Preparation Tricks
Maintain your endurance for the time of PET.
Regularly perform physical exercises like Running, Long Jump, and Shotput.
Always be calculative regarding your practice.
Take a note of the progressive changes in your health/ activities.
Do not rush whilst indulging in activities.
How To Prepare For BSF Constable Physical Test?
This is one of the most challenging tests in BSF Constable. Physical standard test which includes height, weight, and chest measurement. After qualifying PST, candidates proceed to the next level i.e. physical endurance test. In PET, you have to qualify for some physical tests like races, jumps, and shotput.
Tips for PST BSF Constable
Stretching
Skipping
Pull-ups
Running
Timely diet.
Tips for BSF Constable PET
Running
Don't procrastinate.
Maintain positive and progressive energy.
Don't run on a hard surface.
Don't drink a lot of water before and after running.
Including stretching before and after running, will reduce muscle injuries.
Tips for Jumps and Shotput
Jumps and shotput demand technique workouts.
The long-jump is identified as run and jump.
Start with a run or a sprint.
Gradually increase your speed.
High jump
Start with your dominant leg whether it is left or right and take off
Before 5 inches from the bar and take land from your heel.
Practice on a regular basis of landing and jumping.
BSF Constable Exam Study Plan
From this section, you can check the clear-cut BSF Constable Study Plan. So, follow it and then proceed further.
Good planning with timely slot division.
Cultivating a study routine and making a timetable
Gathering the best resources beforehand.
Sectioning your study topics according to the complexities.
Be habituated to do quick memorizing and calculations. For instance, in the aptitude part, try to do calculations in your mind.
Make yourself aware of the previous question papers.
Take mock tests/ trial tests.
Always have time slots for revision sessions.
Take a look at the latest changes/ information.
Take good care of mental health.
BSF Constable Medical Exam Preparation
Firstly, take a checklist of physical fitness.
You must not have knock-knee, flat foot, or squint in your eyes and must be in good
mental and body health and should be free from any physical defect.
Consider these preparation tips for BSF Constable medical exam:-
Do some eye exercises like eye rotation, left-right, diagonally eye movement.
Clear your ear wax. Get your ears cleaned fully.
Cultivate meditations and yoga for good mental and physical health.
Habituate a good diet.
Take timely sleep.
Well, we hope that this article has exactly given you a realistic view of BSF Constable preparation. Ace your exam with all the BSF Constable Preparation Tips provided in this article. Good luck with your exam. Stay connected with us for more informative articles- freshersnow.com.