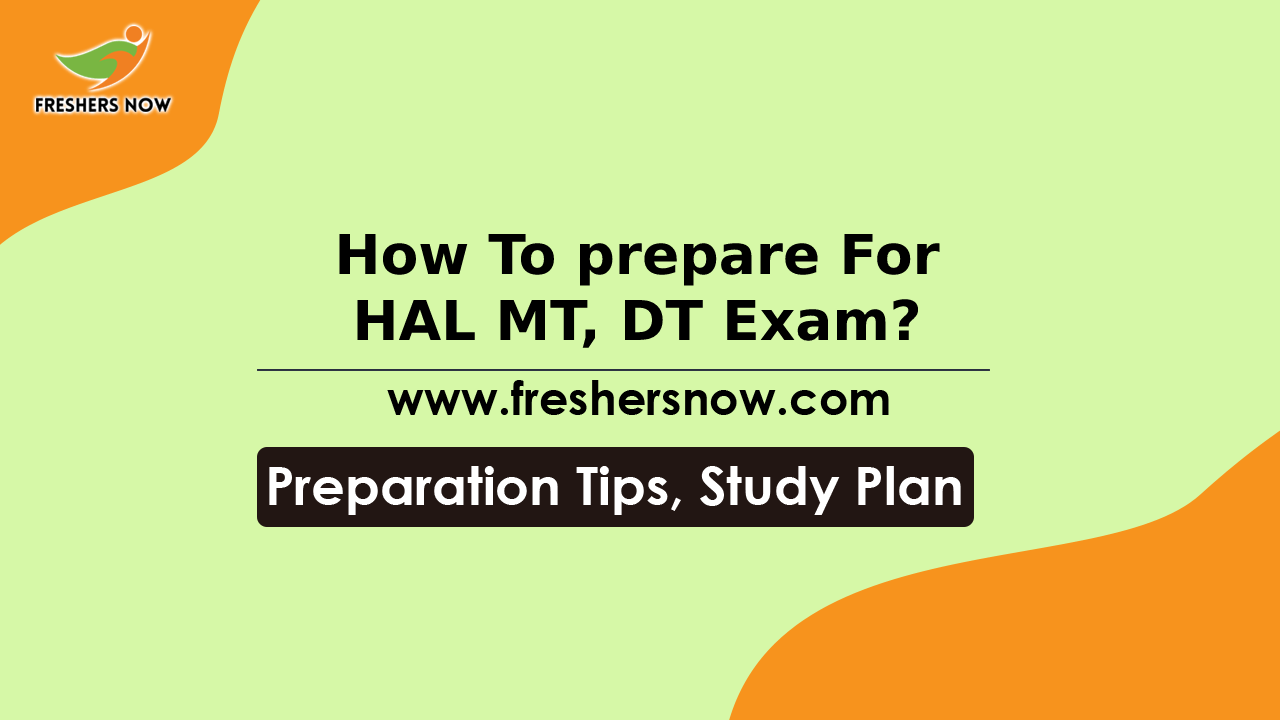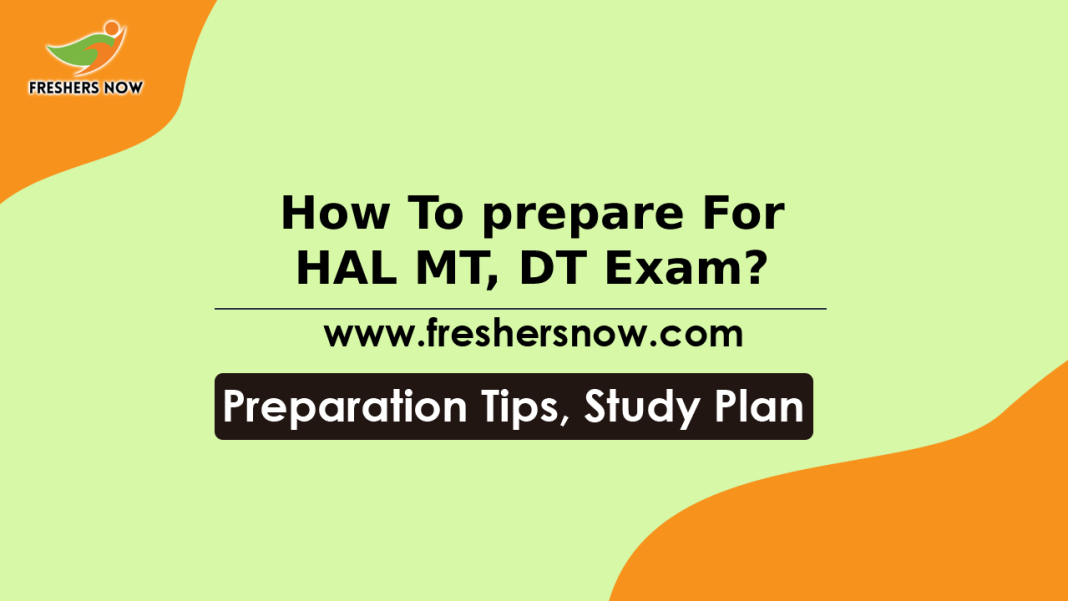 How To prepare For HAL MT, DT Exam? Preparation Tips, Study Plan, Preparation Strategy, Study Material: People who completed their graduation and are going to attempt for HAL MT, DT Exam. But anxious about How To prepare For HAL MT, DT Exam? Hindustan Aeronautics Limited wants to recruit candidates for the post of Design Trainee and Management Trainee. As the notification has been released, people all around India will be attempting HAL MT, DT Exam. With utmost dedication and keeping an ambition can crack HAL MT, DT Exam easily. In this article, we have come up with preparation tips, preparation strategies, study plans, study material. So, grab all the information given in each section and crack HAL MT, DT Exam with ease.
How To prepare For HAL MT, DT Exam? Preparation Tips, Study Plan
HAL Design Trainee, MT Preparation Tips
Organization Name
Hindustan Aerospace Limited (HAL)
Post Name
Management Trainee, Design Trainee
Category
Preparation Tips
Location
Across India
Official Site
hal-india.co.in
How To Crack HAL MT, DT Exam?
People might be thinking about How To prepare For HAL MT, DT Exam? As there will be heavy competition. Candidates will be searching for preparation tips and strategies. To put the full stop to your doubts, we have given a few major points to be noted in preparing HAL MT, DT Exam. Check out them:-
To begin with, Candidates need to be thorough with the syllabus structure.
Secondly, Candidates should note all the basic parameters of the exam
Thirdly, Have a hard copy of previous question papers for references
Fourthly, Write the notes of all the topics given in the sections
Finally, Solve previous question papers to check yourself
HAL MT, DT Exam Pattern
Parts
Subjects
No Of Question
Time Duration
Part I
General Awareness
20
2 and Half Hours
Part II
English & Reasoning
40
Part III
Concerned subject
100
HAL MT, DT Exam Preparation Tips
To score high in HAL MT, DT Exam. Candidates need to adopt HAL Management Trainee, Design Trainee Exam Preparation Tips in their exam preparation. Check out them:-
A thorough understanding of exam papers is a must. Without understanding the exam papers there will be confusion. Looking into the exam paper, know your tough topics and important topics, note them. With the help of the study plan and using your time properly can be mastered every topic.
Candidates should have knowledge of the exam mark scheme. This particular knowledge helps you to know what are the important concepts. Get into a conceptual study that carries a high weightage in the written test.
Candidates need to follow the newspapers, magazines and develop world knowledge. This will push you to attempt in the current affairs section with ease. It is necessary to make revisions of those facts regularly.
Some of the candidates might be good at main subjects but left English section. Learn and include all the grammar rules while you are attempting the answers. Apply for test series to practice English section.
Be wise before you start your preparation for HAL MT, DT Exam. Early preparation will be helpful to cover the whole syllabus on time and there will be a time for revision.
Candidates are asked to follow standard books and learn what is written in them. While you preparing for the exam, take note of all the important topics. This will help you throughout your revision time.
Avoid all stress while your prepare. Always keep your mind fresh and active before you start your exam preparation.
HAL MT, DT Exam Preparation Strategies
This section of the article tells you about HAL MT, DT Exam Preparation Strategies. With the help of this preparation, strategies make sure you are good at exam preparation. Check out them:-
Get thorough with the march scheme on every topic
Always stay updated with the current affairs
Practice previous papers with sample papers
Choose to take guidance from an expert
Prepare your own notes according to your understanding
Keep cut off marks in your minds and work hard
Regular revision of what you prepared is compulsory
HAL Management Trainee, Design Trainee Exam Study Plan
People who completed engineer as graduation and applied for HAL MT, DT exam need to have the best study plan. This part of the article gives you HAL Management Trainee, Design Trainee Exam Study Plan. Check them out:-
Firstly, According to the syllabus, design a perfect timetable
Secondly, Follow exam paper pattern and study
Thirdly, Use the pictorial way in preparing notes
Fourthly, Always have a self-analysis of your preparation
Finally, Work on managing your time properly
HAL Management Trainee, Design Trainee Study Material
| HAL Design Trainee, MT Previous Question Papers | Download PDF Link |
| --- | --- |
| To Download HAL General Awareness Previous Paper  | Click Here |
| To Download HAL Design Trainee, MT English Previous Question Paper  | Click Here |
| To Download HAL Reasoning Question Paper PDF | Click Here |
| To Download HAL Electrical Engineering Paper  | Click Here |
| To Download HAL Electronics Previous Year Paper  | Click Here |
| To Download HAL Mechanical Engineering Question Paper  | Click Here |
| To Download HAL Computer Science Previous Paper PDF  | Click Here |
| To Download HAL Marketing Previous Question Paper PDF | Click Here |
To conclude, We believe the above section on HAL MT, DT exam has given the required information for all the candidates. Following these preparation tips, strategies and practicing some test series can ace your HAL MT, DT exam. Work hard and invest your time wisely in your exam preparation. For further articles and information stay tuned to our website www.freshersnow.com