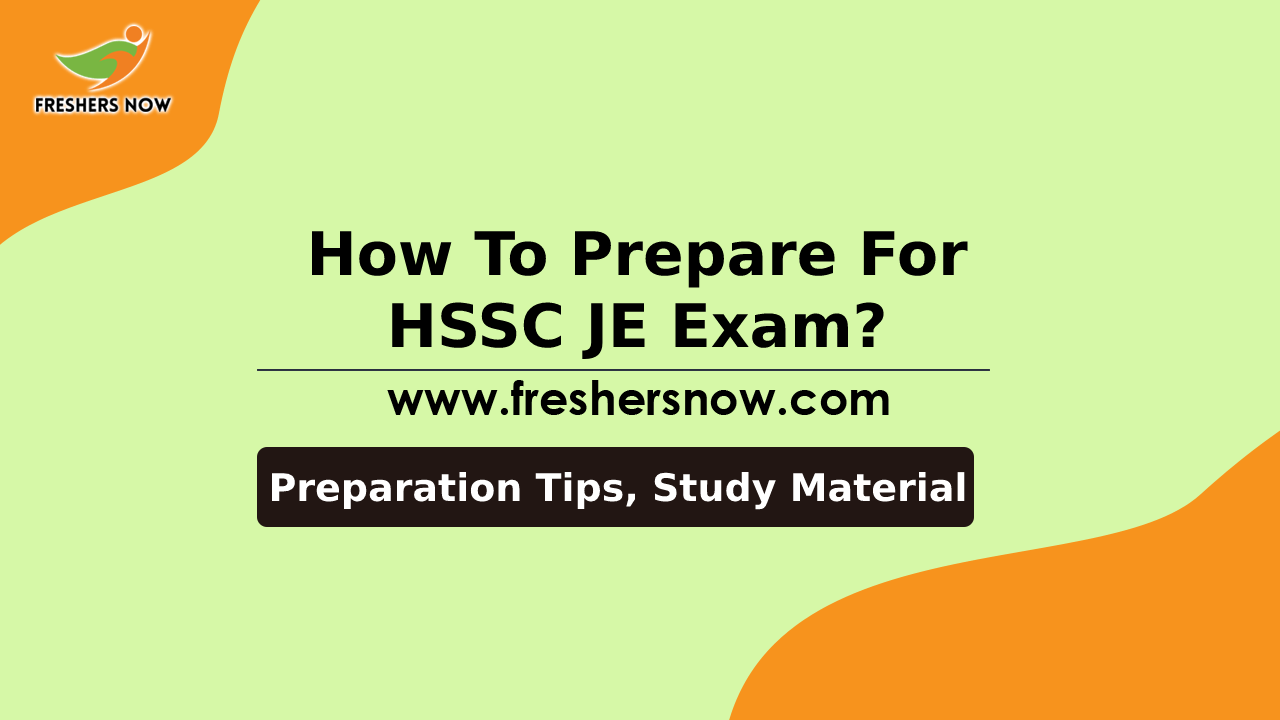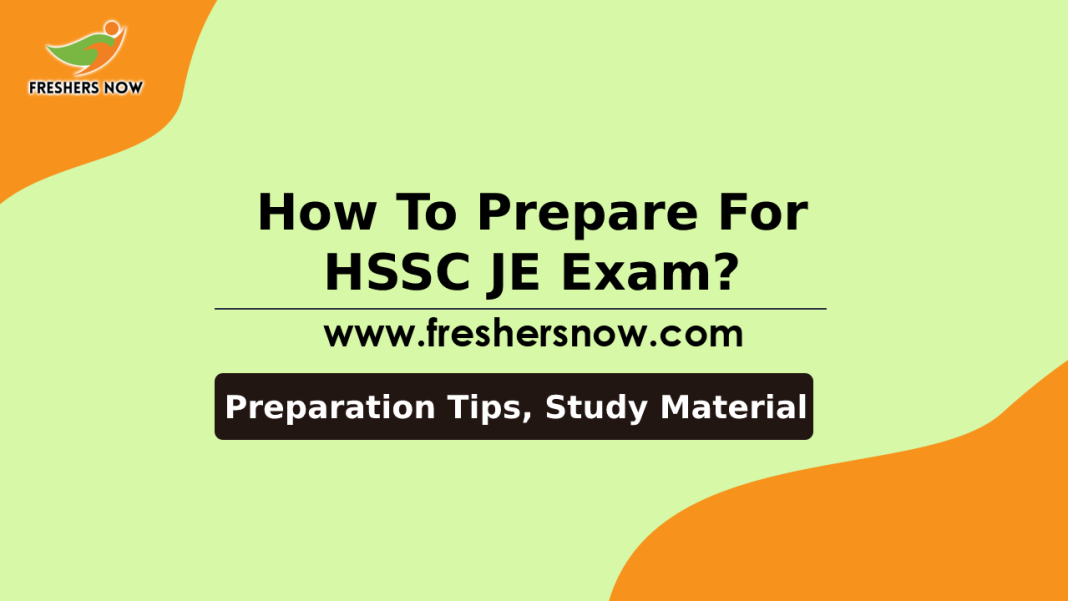 How To Prepare For HSSC JE Exam? Preparation Tips, Study Material: People who are getting into HSSC JE Exam. But worried about How to prepare for HSSC JE Exam? This article is going to clear all your doubts.  Candidates who wish to do at HSSC as Junior engineers will have to go through a selection process pre-decided by the Haryana Staff Selection Commission. After qualifying the selection process candidates will be considered for the respective position. Candidates need not be nervous about the HSSC JE Exam. As we have HSSC JE Exam preparation tips, preparation Strategies, section-wise preparation tips,  study plans, etc. So, do follow the sections given below carefully.
HSSC JE Exam Preparation Tips
Haryana SSC JE Preparation Tips
Organization Name
Haryana Staff Selection Commission (HSSC)
Post Name
Junior Engineer (JE)
Category
Preparation Tips
Job Location
Haryana
Official Site
www.hssc.gov.in
How to prepare for HSSC JE Exam?
How to prepare for HSSC JE Exam? is the question running candidates' minds? To work as an HSSC JE  then candidates need to appear for the HSSC JE exam. To clear your doubts we have come up with the key points that every candidate needs to be noted down. Here you go:-
To begin with, Candidates need to be thorough with the exam paper pattern
Secondly, Maintain a study timetable before you start
Thirdly, Focus on every tough topic you have
Fourthly, Make sure you prepare short notes
Finally, Do not skip checking the previous paper
HSSC JE Exam Preparation Tips
Taking some simple tips in your exam preparation helps to tackle your exam easily. This part of the article tells you about HSSC JE Exam Preparation Tips. Check out them:-
Understand the marking scheme on each topic
Startup the exam preparation early
Keep on practising the mocks/sample papers
Make a habit of writing what you learn
Take regular intervals to refresh
Never skip any topic in any section
Work on your speed and accuracy
Cover all the basic topics
Keep yourself healthy and strong
Include a perfect strategy in your preparation
Haryana SSC JE Test Pattern
75% weightage for General Awareness, Reasoning, Maths, science, English, Hindi, etc. (the word, etc. means and includes concerned relevant subject).
25 % weightage for History, Current Affairs, Literature, Geography, Civics, Environment, Culture, etc. of Haryana.
Haryana SSC JE Pattern
S. No
Name of subject
Number of Marks
1
Written Test
90
2
Socio-Economic criteria and experience
10
HSSC JE Exam Preparation Strategies
Here we have given HSSC JE Exam Preparation Strategies. Candidates who are looking for it can include it in their exam preparation. Here you go:-
Familiar with the syllabus which is prescribed
Maintain one particular book to cover the topics
Analyze your preparation and rectify each mistake
Solve previous years' question papers.
Separate the topics which make you hard
Section-wise Preparation Tips for HSSC JE Exam
Investing long hours can be boring. So, to make your preparation a little easier. We have given Section-Wise Preparation Tips for HSSC JE Exam in this section. Check out them:-
HSSC JE Exam for Computer Ability
Candidates should note that they can score easily
Start preparing by selecting standard books and sticking to it
Focus on flowcharts and diagrams as questions will be asked based on these two topics
Try practising all concepts which you learn theoretically on your computer as practical value gives you a better understanding of any topic.
HSSC JE Exam for Quantitative Aptitude
You must increase your speed and accuracy.
Start with the fundamentals and then move on to other questions
Make sure you solve mock papers as many as you can
Determine the topics you are poor in and try to master on them
HSSC JE Exam for Reasoning Ability
Check out the important topics and practice on them
Know the question types in previous question papers
HSSC JE Exam for English
Make sure you have a habit of learning new words
Thorough with the newspapers, magazines
HSSC JE Exam Study Plan
Here we have given HSSC JE Exam Study Plan. Check out them:-
Firstly, Candidates should be aware of both exam format and syllabus
Secondly, Work hard on the important topics
Thirdly, Add timely breaks to your schedule
Fourthly, Make your preparation level up to the mark
Finally, Apply for online mocks
To conclude, This article How to prepare for HSSC JE Exam? is no longer a doubt for candidates. We hope the section like preparation tips, preparation strategy, etc will be helpful for your HSSC JE Exam. For further articles and information stay tuned to our website @ Freshersnow.com