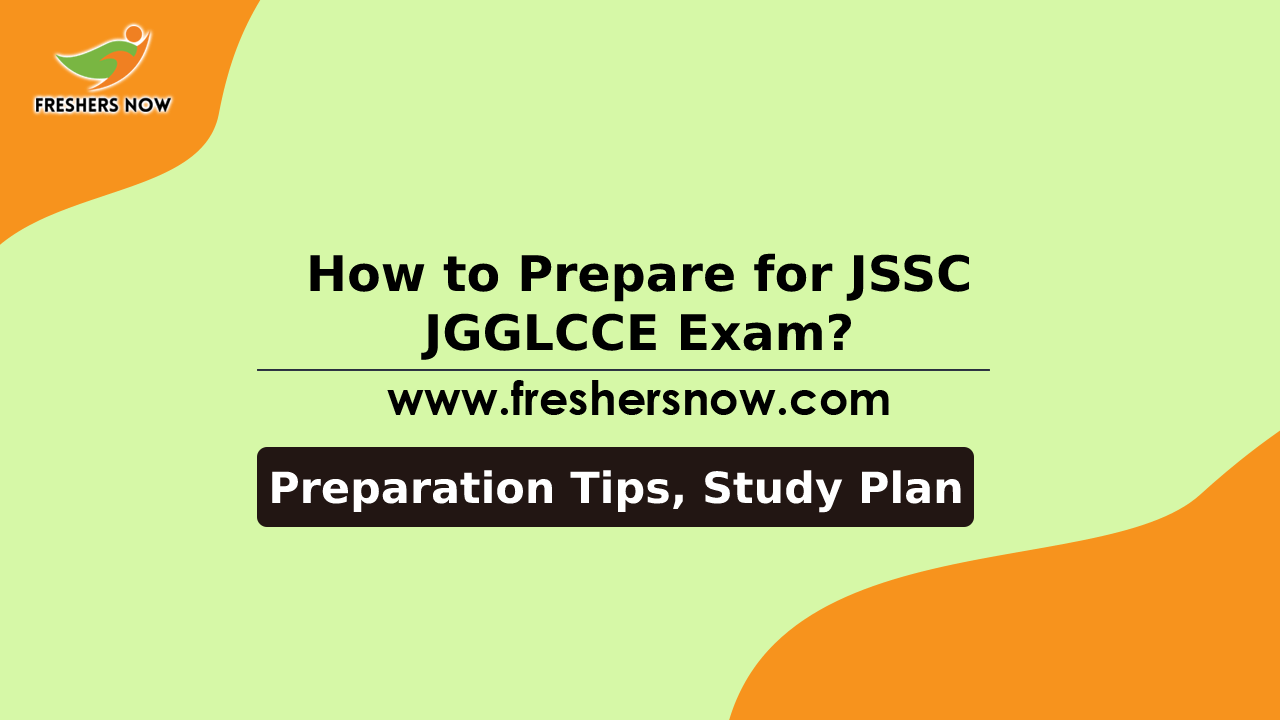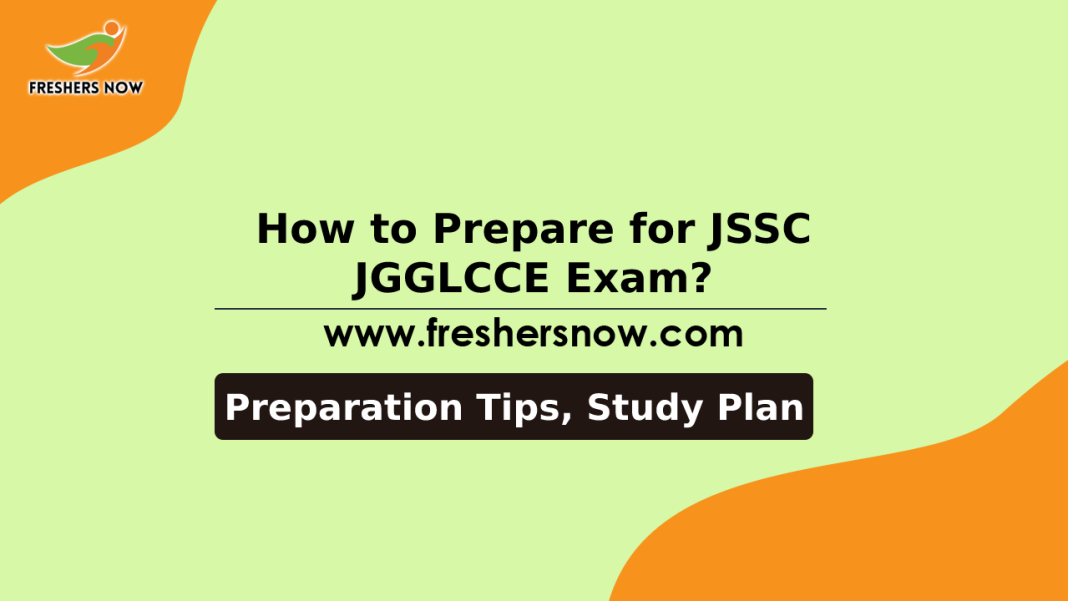 How to Prepare for JSSC JGGLCCE Exam? JSSC CGL Preparation Tips, Study Plan: Candidates thinking about How to prepare for JSSC CGL Exam? We have got the exact study plan for JSSC CGL that you might be needing. Consequently, In order to ace your JSSC CGL exam preparation, you need to have the right amount of JSSC JGGLCCE preparation tips for JSSC CGL. So, this article will provide you with the best JSSC CGL preparation tips. Follow along and take notes at your convenience regarding JSSC CGL Exam Tricks, Study Plan, Study Material.
★★ Top Exam Preparation Tips ★★
Section-wise JSSC CGL study plan
JSSC CGL study plan is what this section is going to guide you through. To mark upon, JSSC CGL has only Mains paper to crack. So, you need to be more vigilant enough to understand the criteria that you need to set to crack JSSC CGL. heading over to the section-wise JSSC CGL study plan.
Name of the Subject
Number Of Question/ Number Of Marks
Duration Of Time
Paper – I:

Hindi Language (60)
English Language (60)

120 Questions – 360 Marks
2 Hours Per Each Paper
Paper-II

Tribal and Regional Language

100 Questions – 300 Marks
Paper-III

General Studies (30)
General Science (20)
Mathematics (20)
Mental Ability (20)
Computer Knowledge (20)
Knowledge Related to Jharkhand State (40)

150 Questions – 450 Marks
Total
370 Questions – 1110 Marks
6 Hours
JSSC CGL Language Paper
Firstly, JSSC CGL language consists of Hindi and English languages each for 60. So, to ace this language section, all you need to do is follow the study plan mentioned.
Divide equal time to the four skills.
Vocabulary revision tools should be implemented regularly.
Indulging in the Intensity of Study Trumps the length of the context.
Figure Out Pronunciation Patterns and the implementation into writing.
Focus on Becoming Conversational, so that you can be able to write easily.
Try One-on-One Tutoring.
Seek Out Online Resources
Have a day to day targets.
Set revision slots every single day.
Include resources, yet practice naturally.
JSSC CGL Regional/ Tribal language Paper
Secondly, it's the JSSC CGL regional language paper. In order to ace this section, all you need to do is find out aural ways of being proficient in it. As we are well aware of the conversational language, many of us lack in the written and the reading sections and this will, unfortunately, end up in confusion. So, here is the simple JSSC CGL tribal language study plan that you can follow.
Work on your grammar skills
Use CBSE school level books, so that you will understand the basics.
Practice translating from English to the regional language and vice versa.
Read a newspaper in the language opted.
Always cross-check with the old question papers to understand the patterns.
Prepare your essays on current topics and improvise strategic writing.
Make a language routine that includes time slots for revision sessions.
Avoid spelling and grammatical mistakes
Avoid the writing style which is ambiguous
Practice writing practice in the Devanagari script.
JSSC CGL General Knowledge Paper
Finally, we have come to the JSSC CGL General Knowledge Paper. This section is all about how you have to clearly understand the sectioned criteria to ace GK. additionally, you will not just get a brief study plan, but we are going to check in all the sections which are inter-lined.
JSSC CGL General Studies
Divide the chapters.
Use NCERT books.
Build your foundations.
Work on the interlined topics.
Assign the compatible evaluations.
JSSC CGL General Science
Know the topics which are aligned with the rest.
Be prepared with all the generalised common questions.
Work on the memorization of words and meanings.
Have targeted study sessions on each subject.
Ace your shortcuts.
JSSC CGL Mathematics
Understand the implementation of the formulae.
Prioritize tricks that are adaptable for you.
Understand the derivation.
Don't start by solving complex problems.
Know the patterns and methodologies implied.
JSSC CGL Mental Ability
Concentrate more on the formulae and shortcut methods used.
Use the flashcard technique.
Understand the importance of question context.
Solve puzzles and crosswords regularly.
Fasten thinking ability by basic fundamentals and time-framed responses.
JSSC CGL Computer Knowledge
Start from the basics.
Have hands-on experience in computer use.
Work on solving the issues simultaneously.
Apply the theoretical knowledge to action.
Know your resources/tools and the pattern that you are adaptable to.
JSSC CGL Knowledge Related to Jharkhand State
Familiarize yourself with the history.
Get localised.
Speak to the tour guides once in a while about the importance.
Cross-check the prominence of the past and the present developments.
Have an eye for detail regarding the upcoming advancements.
Preparation tips for JSSC CGL
Here are some quick preparation tips for JSSC CGL. follow along and implement them in your JSSC CGL preparation and eventually, you will be able to see the productive preparation for JSSC CGL. here we go.
Always have a study routine.
Cultivate reading books that are generalized.
Have time slots for revision slots.
Maintain consistency whilst preparing.
Take timely breaks and include a refreshing activity.
JSSC CGL Study Material
JSSC CGL preparation tips are well placed whilst studying plan for JSSC CGL. Ace your preparation for JSSC CGL with ease. Good luck with your exam. Stay connected at- freshersnow.com