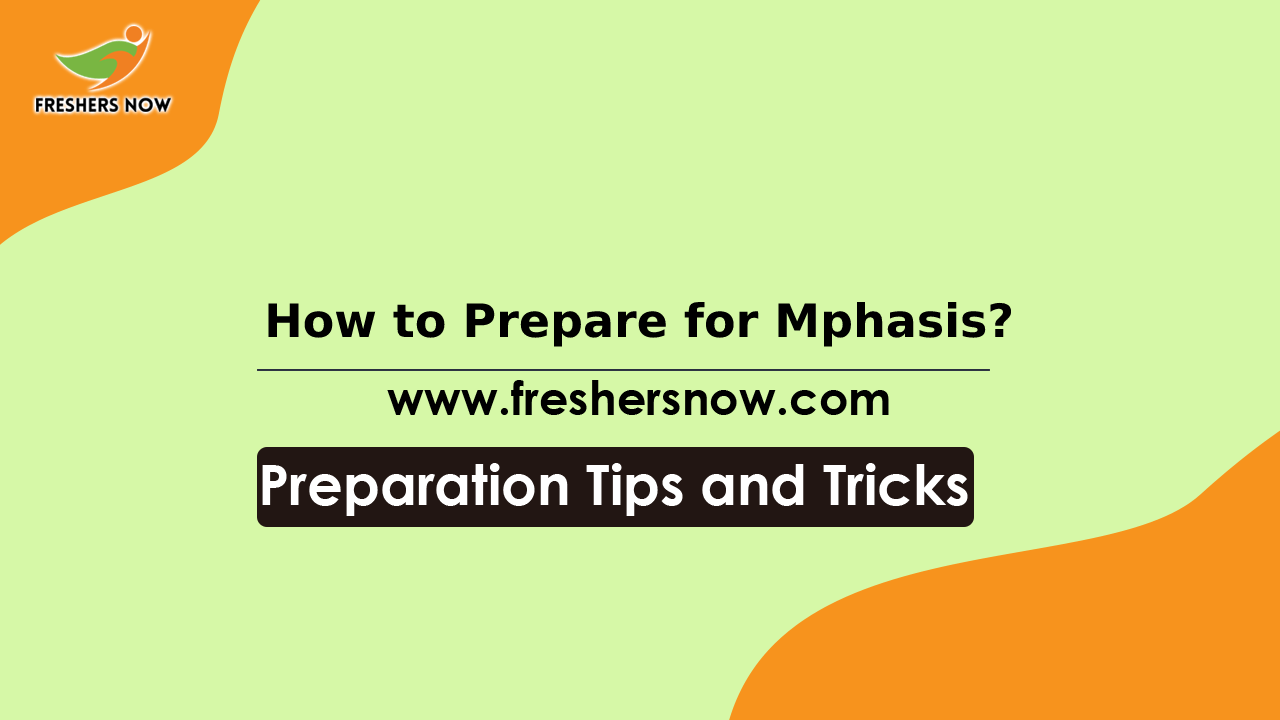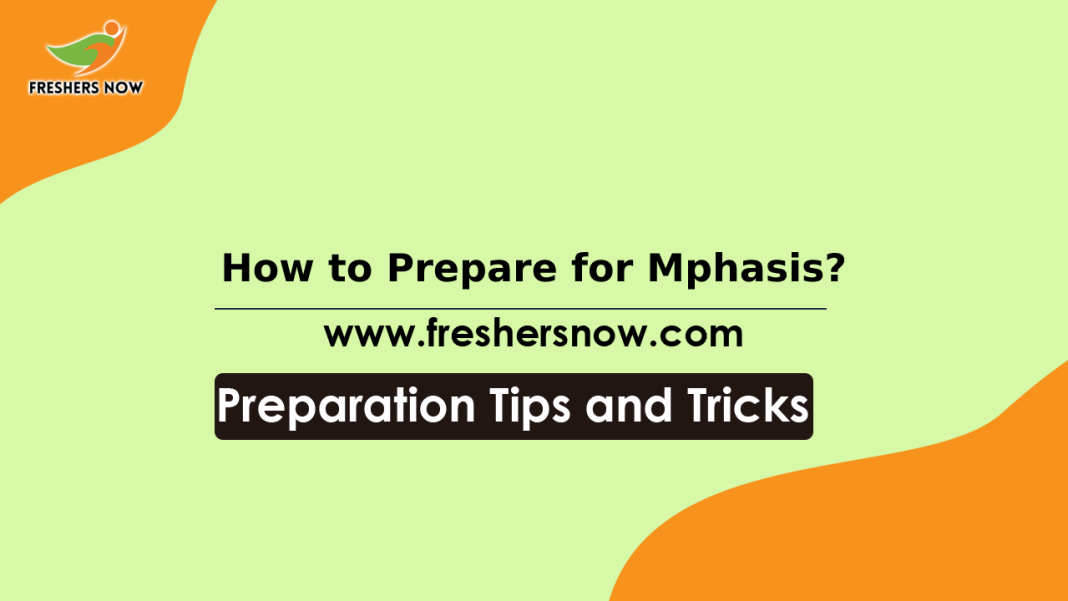 How to Prepare for Mphasis Interview? Preparation Tips, Strategy, Study Material: Prepare for Mphasis with ease. Do not worry about How to Prepare for Mphasis? As this article is going to be the guiding tool. Take notes and follow all the sections. Do not miss any of the sections as you will be getting all the information that you can practically implement the Mphasis Placement Preparation. So, follow along and keep reading till the end. The article has covered all the sections of the exam. Moreover, you can know the Mphasis Preparation Strategy and effective Mphasis Preparation Tips and complete Mphasis Study Material.
How to Prepare for Mphasis Inteview? Preparation Tips
| | |
| --- | --- |
| Name of the Company | Mphasis |
| Qualification | Any Graduates and Post Graduates |
| Year Of Passing | 2023, 2022, 2021 Batch Freshers |
| Category | Preparation Tips |
| Job Location | Across India |
| Official Website | www.mphasis.com |
Mphasis Test Pattern
| | | |
| --- | --- | --- |
| Sections | Time Duration | Number of Questions |
| Quantitative Aptitude | 35 mins | 25 |
| Logical Reasoning | 35 mins | 25 |
| Verbal Ability | 25 mins | 25 |
| Computer Programming (MCQ) | 25 mins | 20 |
| SVAR Test | 25-30 mins | 50-52 |
Mphasis Preparation Tips
Firstly, Mphasis Preparation tips are for those candidates who are willing to dedicate their efforts and time efficiently.
Mphasis Online Test Preparation Tips
Cracking Mphasis online test needs time management as well as mere focus. You should be well equipped with the learning methodologies and the ways that you are synchronizing yourself to answer. It all depends on your implementation of the Mphasis preparation tips. So, Mphasis Online test has the following sections. Read along.
Mphasis Quantitative Aptitude Study Plan
Start from the Basics
Focus on Rare Problems
Check Up on Your Speed
Focus on Your Weaker Links
Grasp the Numbers
Mphasis Logical Reasoning Study Plan
Think laterally
Create a strategy to tackle the questions
Get used to timed conditions
Check the Pattern Works Forwards and Backwards
Have a system familiarity
Mphasis Verbal Ability Study Plan
Choose one of two strategies
Brush up on your English grammar
Learn vocabulary through flashcards
Hone your analytical skills
Read and re-read each piece of text
Mphasis Computer Programming (MCQ) Preparation Tips
Fasten quick answering
Enhance your foundational concepts
Have hands-on experience.
Understand the methodologies plus patterns
Code by hand and Learn to Use Debugger.
Mphasis SVAR Test Strategy
Practice pronunciation
Communicate effectively
Place your ideology clearly
Do not mix up thought patterns
Understand the statement formats.
Mphasis Technical/ HR Round Preparation Tips
Finally, in this interview round, you should be as you are. Your practical knowledge will be tested. So be well prepared with communicating your though. Consider these essentials.
Have a thought in action.
Be honest and have a time frame answering.
Visualize the context of the question.
Familiarize with the common HR questions.
Be confident with your pattern of answering.
Mphasis Preparation Strategy
Looking for a convenient preparation strategy for. well then here they are.
Implement a study routine.
Have collective needed resources.
Habituate conceptual thought process.
Understand the trends which are evolving.
Practice old papers/solved/repeated concepts.
Mphasis Study Material
Mphasis Placement Preparation Material – Important Links
To Download Mphasis Previous Year Placement Paper PDF
Click Here
Download Mphasis Quantitative Ability Placement Paper PDF
Click Here
To Download Mphasis Logical Reasoning Placement Paper PDF
Click Here
Download Mphasis Verbal Ability Old Placement Paper PDF
Click Here
Download Mphasis Coding Programming Placement Old Papers PDF
Click Here
To conclude, Mphasis preparation tips are well noted. Implement them and grab success. Good luck with your exam. Stay connected for more at freshersnow.com