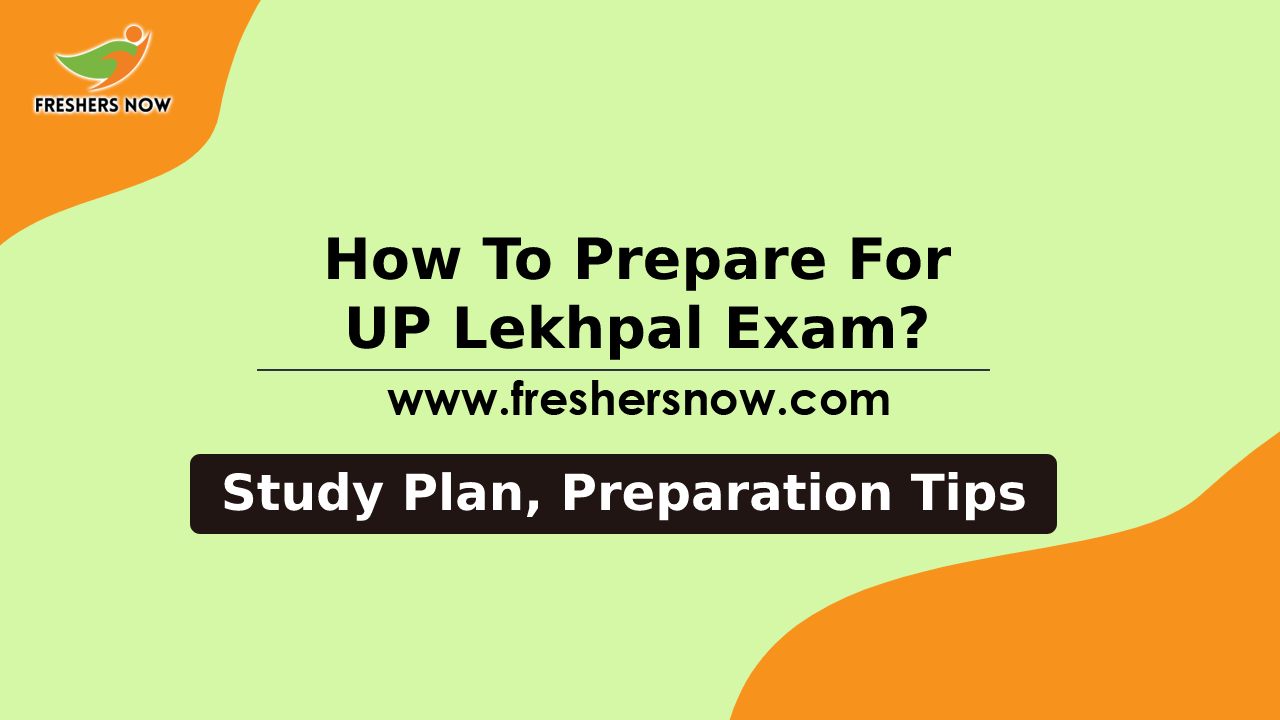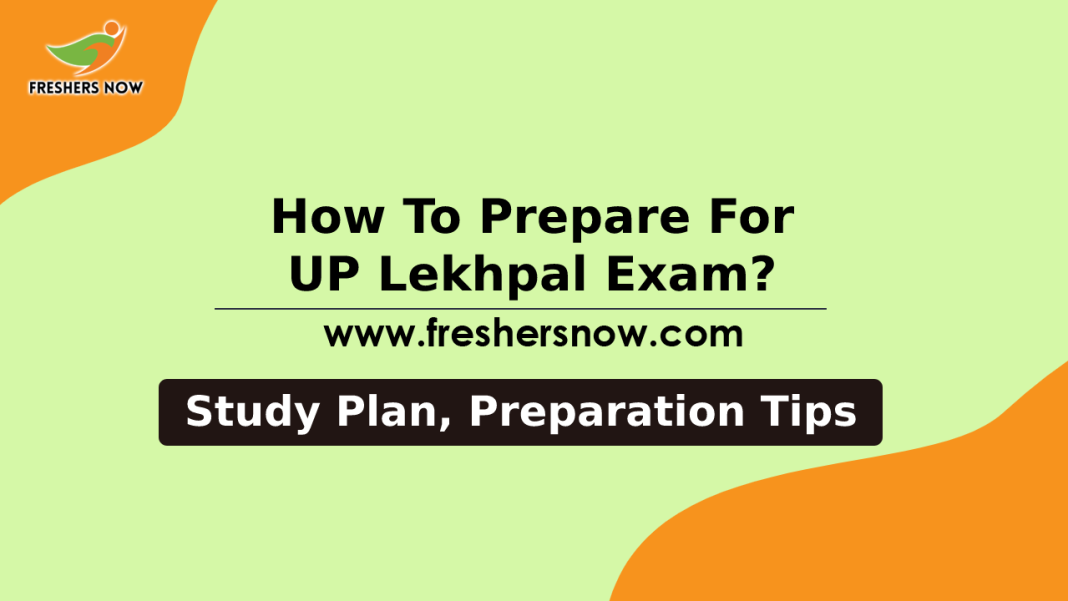 How to Prepare for UP Lekhpal Exam? Preparation Tips, Study Plan: Aspirants have a mere passion to land in UPSSSC. However, they usually get stuck with a worry of How to Prepare For the UPSSSC Lekhpal Exam? Candidates appearing in the exam must execute the UP Lekhpal Preparation Strategy/ UP Lekhpal Exam Study Plan. Therefore, the current article about the UPSSSC Lekhpal Exam Preparation will provide you with all the UP Lekhpal Preparation Tips and Tricks. Similarly, you will also gain the exact preparation strategies. In addition, we will be focusing on How to Prepare for the UP Lekhpal Exam, after that, we will also have an eye for detail regarding section-wise strategy and UP Lekhpal Important Tips which are to be followed. Do not miss any section of the article. Keep reading.
How to Prepare for UP Lekhpal Exam? Preparation Tips, Study Plan
| | |
| --- | --- |
| Organization Name | Uttar Pradesh Subordinate Services Selection Commission (UPSSSC) |
| Post Names | Rajaseva Lekhpal or Accountant |
| Application Mode | Online |
| Category | Preparation Tips |
| Selection Process | Written Exam |
| Job Location | Uttar Pradesh |
| Official Site | upsssc.gov.in |
UP Lekhpal Preparation Strategy
To ace the Lekhpal Exam, you need to have the execution of the Preparation Strategy for the UP Lekhpal Exam. How to prepare for the Lekhpal exam? is not going to be of any trouble. Therefore, this section is rightly discussing the essential points which will be helpful to you in the long run of your UP Lekhpal Exam Preparation. Subsequently, take a note and do not miss any of these points.
To begin with, you need to understand the question paper pattern.
Solve more GK to have a sorted study line.
Likewise, try to attempt/solve questions in Minimum Time.
Don't waste time on complex subtopics.
Most importantly, maintain Accuracy in solving Practiced Papers.
Take a trial over the old question papers.
On the other hand, mark Tough Questions and keep a revision plan on daily basis.
Spare 30 Minutes for handy notes revision.
Consequently, have timely breaks and include an activity that refreshes your mind.
Maintain good healthy mental health.
Tips to Crack UPSSSC Lekhpal Exam
Searching for Tips to Crack UP Lekhpal Exam? Well, you have landed in the right section. Take much use of this keep practicing regularly and do not be anxious about how to crack up the lekhpal exam? Candidates need to follow the following tips to crack UPSSSC Lekhpal Exam in their daily schedule.
Focus on your target. It can be set weekly/ monthly. This will enable you to divide your time slots.
Cultivate regular reading and strategize your weekly goals which help you to crack this exam.
Always study Topic/ section-wise For instance Pick one topic at one time and practice more questions on that topic that will eventually make you much more confident (especially complex topics).
During your preparation, it is very important to have a revision. Revision sessions should be done on a timely basis.
Do not waste your time on the topics which you have mastered.
Take weekly practice tests with accountability. It will be a guiding tool for further assessments.
UP Lekhpal Exam Preparation Strategy
Candidates often wonder – How to Prepare for UPSSSC Lekhpal Exam? It is conveniently possible to be qualified in the examination. All you need to have is the UP Lekhpal Exam Preparation Strategy whilst in your preparation sessions. You will no longer worry about how to prepare for up lekhpal exam? Execution of these will qualify you eventually. Take a note as you read.
Start from the foundations rather than the dense topics.
Keep an eye for detail on the repeated questions/topics.
Always prepare short notes regularly.
Set aside your goals and work on the weekly targets.
Make timely assessments.
UP Lekhpal Preparation Tips and Tricks
This section will consist of UP Lekhpal Preparation Tips & Tricks which will clear your thought on How to Prepare for UPSSSC Lekhpal Exam? We are legibly defining the exact points for practice. As a result, you will be able to succeed in your UP Lekhpal Examination. Below are the general tips and tricks to follow during your UPSSSC Lekhpal Exam Preparation.
Firstly, Choose Good Study Material.
Secondly, Make a Time Table.
Thirdly, Practice Mock Tests.
Fourth, Revise at regular intervals.
Finally, Solve typical questions.
Section Wise UPSSSC Lekhpal Preparation Strategy
Section-wise Approach for UP Lekhpal Exam is going to be in detail as well as convenient. So, take note of these points which are handy, and implement them in your practice sessions.
General Hindi Preparation Tips
The Hindi section of UP Lekhpal is where the candidate needs to focus more as it takes less time to answer the questions. Most importantly, selected topics like अलंकार, रस, समास, पर्यायवाची, विलोम, तत्सम एवं तदभव, सन्धियां, वाक्यांशों के लिए शब्द निर्माण etc.
UP Lekhpal Mathematics Preparation
Practice each topic especially from the difficulty levels.
Start with basic concepts like Percentage, SI & CI, averages, etc.
Practicing mock tests.
Attempt previous year's papers.
UPSSSC Lekhpal General Knowledge Preparation
Focus more on General Science.
Memorize current affairs.
UP Lekhpal Rural Development and Rural Society Preparation
Prioritize government schemes in UP.
Read more about the rural development UP government.
UP Lekhpal Exam Study Plan
In all honesty, after reading this section you will not look back to the question that How to Prepare for UP Lekhpal Exam? As we are going to clearly understand Step-by-Step UP Lekhpal Exam Study Plan. So, go through them and then start preparing for the UP Lekhpal Exam.
Step 1: Know the syllabus scheme well.
Step 2: Strengthen your basics by gaining essential resources.
Step 3: Enhance Your Knowledge whilst comprehensive revision.
Step 4: Practice solving inflexible topics/ questions.
Step 5: Mock-Test Based Learning for Prelims.
Thankfully, in conclusion, this UPSSSC Lekhpal Exam Preparation article has rightly guided you will all the essential points. Above all, you need to have the perfect UP Lekhpal Exam Study Plan that needs to be in your preparation. Good luck with your exam. Stay tuned for more informative articles only at freshersnow.com.