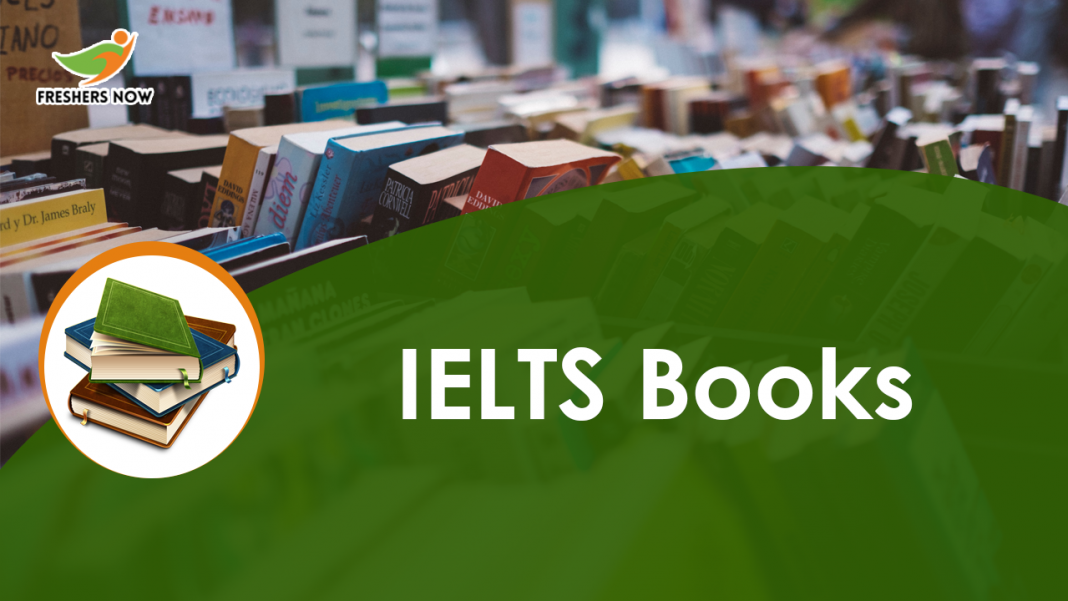 IELTS Books | Best Books For IELTS Exam Preparation: If you are searching for IELTS books then you are in the right place for your search. In this article, we have provided the Best Books For IELTS in order to guide candidates for thorough exam preparation. The books for IELTS comprised of different aspects in order to test the memory of the candidates and to make them learn the concepts in an easy manner. The IELTS Reference Books makes candidates be at the top beyond their expectations. Choosing the best books helps the candidates to be perfect with the subject by the time of the examination.
★★ Best Reference Books ★★
About IELTS Exam
International English Language Testing System (IELTS) is a test conducted for non-native English speakers. The test contains different sections like Listening, Speaking, Reading, Writing. Candidates for this test have two modules namely the Academic module and the other one is the General module. The candidates can choose any one of the modules for the exam.
Best Books For IELTS Examination
The Best Books for IELTS are given in the below section of this article so go through the complete article. By verifying the IELTS Books, candidates can prepare well for the IELTS Exams.
The Official Cambridge Guide to IELTS
This is specially designed for the candidates to gain a good knowledge of the English language. This book makes the candidates learn hidden tips and tricks for answering the
questions.
Barron's IELTS Superpack
The book helps candidates to score high in the IELTS exam. This book comes with a pack of two practice exams and a CD for a better understanding of the language.
Cambridge IELTS 13 Academic Student's Book with Answers
This book has complete answers to the questions which help to learn easily by understanding the language. The language in this book is made very easy to learn and understand.
Simone Braverman's Target Band 7
The best version of the book is that it has lots of tips to follow during preparation and as well as during the examination. It is simple and clear to understand. The candidates can score a handful of scores through this book.
IELTS Practice Tests Plus 2 with Key and CD Pack
The practice tests help the candidates to learn the language with more grip and practice upon the language. The strategies and tips help to answer the questions with logic.
Road to IELTS
It is an online interactive session for the candidates to learn many wider concepts for examination. The hints and tips help the candidates to show interest in the language.
In conclusion, We hope that IELTS Best Books helped you a lot for smoother preparation. For more updates on education and for more reference books stay tuned to our website Freshers Now.