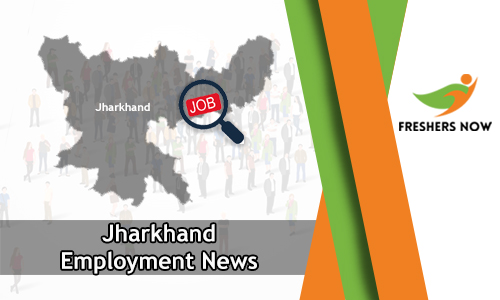 Jharkhand State Employment News Paper 2021
Dear Aspirants, those who are in search of the Jharkhand Employment News 2021 can read our page. Jharkhand has now put an open tab for all the states who are eagerly waiting for the vacancies in the government job posts for years. There is a good news for the aspirants who are looking for jobs in Jharkhand in the government sector. You have many openings in the various fields like Fisheries, Revenue, Manufacturing, Railways, Teaching, Designing, Postal, Telecommunications, Tourism, Social Welfare, Defence etc.
Jharkhand Employment News This Week
So, the candidates can choose the field depending on their interests. Every year Jharkhand is releasing a huge number of posts in the government sector. As per every year this year also it is releasing a massive number of posts in various sectors. Hence, the candidates can treat this as a golden opportunity. For important information about this Employment News 2021 in detail scroll down.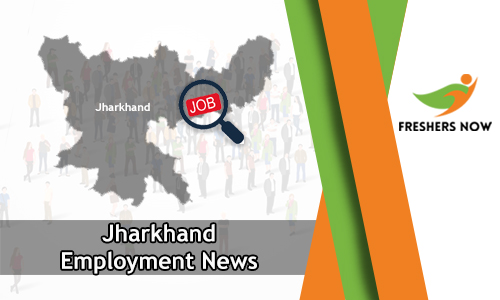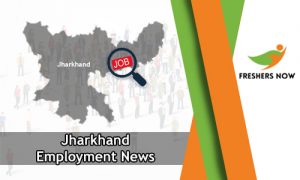 Jharkhand Employment News Alerts 2021
In addition to this, we are providing information about the Jharkhand Employment News alerts 2021. Moreover, many candidates are unaware of these govt jobs in Jharkhand. So, we are aiming to create awareness in the candidates regarding the Latest Govt Jobs Notifications 2021 in Jharkhand. Jharkhand Employment News is where the aspirants can find a huge number of recruitments 2021 in Jharkhand. Furthermore, the contenders can now easily visit the important dates, recruitment process, registration process, selection process, salary details, last date, educational qualifications etc. This will be helpful for all the contenders to create an overview in their mind about these Jharkhand Employment News 2021.
Jharkhand Govt Jobs 2021 | Jharkhand
Moreover, by registering for this Employment news the candidates can get the latest news and updates regarding these Govt Jobs in Jharkhand. There are many departments that release a massive number of jobs every year. These departments are creating the career path for all the contenders who are willing to work with the Government of Jharkhand. Moreover, the contenders can now easily grasp the latest recruitments through our site.
Jharkhand Employment Exchange Portal
So, here the Employment exchange portal acts as a medium where the aspirants can easily get the information regarding the latest recruitments in Jharkhand 2021. Moreover, the aspirants can easily connect to the job by registering in this portal. By registering to this Jharkhand employment Exchange portal your educational details will be automatically forwarded to the officials. This is the major advantage of this Exchange Portal. Moreover, we also provide you with the Jharkhand employment exchange register.
Apart from this, every state has its own unique Employment Exchange Portal. As per that, the Employment Exchange Portal of Jharkhand is @ niyojanprashikshan.nic.in. Hence, we suggest the candidates register to this web portal to get notified by the various job posts in various fields.
Jharkhand State Employment Exchange Registration Process | Online
Go to the official website @ niyojanprashikshan.nic.in.
Click on the "New Registration".
Fill in the details given below.
Educational Qualifications, Name, Phone number, Email id, etc.
Submit the original documents like certificates of education, and address proof.
You can have to submit the Adress Proof (Adhaar Card/ PAN Card/ Voter id/ Passport/ Ration Card etc.)
Candidates should submit the educational certificate, experience certificate, CV, etc.
Latest Photocopies with the required certifications.
If you are already a member then just click on log in.
After filling in your details.
Click on SUBMIT.
After registration, you will issue a unique registration id and password.
Save the registration id and password for further use.
Jharkhand State Employment Exchange Registration Process | Offline
Visit the nearest Employment Exchange Portal registration center.
You have to fill in the details manually.
Submit the important documents required for registration.
CV, educational certificates, experience certificate, a letter from higher authorities, job proof, caste certificate, income certificate etc.
Submit the photographs.
And any other certificates if required.
After this process, you will receive a unique id which is used for further login.
Therefore, the contenders can now visit the official Jharkhand Employment Exchange Portal @ niyojanprashikshan.nic.in. This kind of registration helps you in identifying and applying for the job post easily. In addition to this we are proving the Employment News in Marathi Paper in the pdf format. So, that it is easy to understand and download. And also, it is free of cost. Hence every candidate can download it and follow it to notify with the latest notifications. Moreover, we are here to help you out with the Latest Recruitments in Jharkhand 2021, Jharkhand Employment News 2021, Jharkhand Employment Exchange Portal. For, more relevant information and queries keep following our website Freshersnow.com