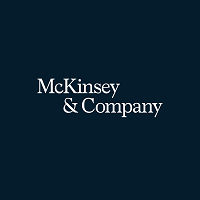 McKinsey & Company Recruitment 2020 For Junior Research Analyst in Gurgaon: The Recruiters of McKinsey & Company have scheduled McKinsey & Company Recruitment 2020. So, the candidates who are interested in the role of Junior Research Analyst can apply to McKinsey & Company Recruitment 2020 Drive. Moreover, applicants who have 6 months to 1 year of experience in the electric power and/ or natural gas industry; either after finishing studies and/ or via internships.
So, aspirants, those who are seeking for the Jobs in Gurgaon can go through this page and apply for McKinsey & Company Recruitment in Gurgaon through the link. Moreover, candidates who have MSc, MBA, M.Tech as qualification can only have the chance to apply for the McKinsey & Company Recruitment For Junior Research Analyst. For more McKinsey & Company Jobs, visit the official website www.mckinsey.com.

You Can Also Check: Placement Papers
McKinsey & Company Recruitment 2020 – Overview
| | |
| --- | --- |
| Company Name | McKinsey & Company |
| Qualification | MSc, MBA, MTech |
| Experience | 0 – 1 Year |
| Job Location | Gurgaon |
| Job Role | Junior Research Analyst – Electric Power & Natural Gas |
| Category | IT Jobs |
| Official Website | mckinsey.com |
Job Qualification
Degree in business, economics, science (e.g. Physics), engineering or related fields; Advanced degree, e.g. MSc, MBA, M.Tech or equivalent either in engineering/ economics is a plus
Demonstrated problem-solving capability
6 months to 1 year of experience in the electric power and/ or natural gas industry; either after finishing studies and/or via internships
Language fluency in English and Hindi; additional language capabilities for southeast Asian countries is a strong plus
Skills to communicate complex ideas effectively
Ability to work collaboratively in a team environment and deliver independently on tight timelines
Good perspective on the electric power and natural gas industry including good understanding of trends and recent development
Ability to work effectively with people at all levels in an organization
Who You'll Work With
You will join the Mumbai office or alternatively our McKinsey Knowledge Center in Gurgaon. You'll be part of our global Electric Power & Natural Gas (EPNG) knowledge network, a team of ~20 knowledge professionals who work alongside our consultants and clients to generate distinctive insights and proprietary knowledge. The EPNG knowledge network is part of McKinsey's knowledge network which includes more than 1,800 members globally. You will work with this group to help develop, codify, sanitize, and manage our global knowledge. Within our EPNG knowledge network, you'll be working on strategic, analytical, and operational topics, across a broad range of segments along the value chain. You will be working with a group of McKinsey partners and consultants that are actively working to solve strategic topics in electricity and gas markets. As you develop professionally in the role, you will have the opportunity to serve clients directly, further develop and own proprietary tools and knowledge for McKinsey, and mentor more junior colleagues.
You Can Also Check: Interview Questions
What You'll Do?
In this role, you will have the opportunity to work alongside senior knowledge professionals on larger client-facing projects and internal knowledge initiatives. By collecting and analyzing data and information found in databases and/or other primary and secondary research tools, you will assemble the relevant fact base, counsel consultants and clients on the scope of the business, the operations, technology, strategic and economic trends surrounding the issue, and provide insights and analysis for solving client problems at hand.
Some of your day-to-day tasks will include identifying the key issues for the problem at hand and determining the most appropriate solution while effectively balancing quality, availability, timeliness, and cost factors. You'll perform a variety of analyses such as benchmarking, trend identification, industry profiling, market sizing, growth projections, opportunity scanning, etc., in order to add value to problem-solving discussions. You'll provide synthesis, insight, and client implications within tight deadlines via end products in the form of PowerPoint charts, written memos, models, and frameworks.
In time, you will also participate in, and eventually lead, internal knowledge development and capability-building initiatives and you'll use advanced analytics tools to prepare and analyze large datasets to distill insights.
You Can Also Check: Freshers Jobs
McKinsey & Company Profile
McKinsey & Company help organizations across the private, public, and social sectors create the Change that Matters most to them. From the C-suite to the front line, we partner with our clients to transform their organizations, embed technology into everything they do, and build enduring capabilities. With exceptional people in 65 countries, we combine global expertise and local insight to help you turn your ambitious goals into reality. McKinsey & Company firm is a single global partnership united by a strong purpose, mission, and values, including a deep commitment to making a positive social impact through our work and the way we run our firm.
This spirit of partnership extends to our work with clients, where we aspire to always put their interests first and to bring the best of our firm in every situation. Company consultants include medical doctors, engineers, designers, data scientists, business managers, civil servants, entrepreneurs, and research scientists. They join McKinsey for the opportunity to apply their talents to complex, important challenges. They take a consistent approach to recruiting and skills development regardless of where our people are located, so that we can quickly deliver the right team, with the right experience and expertise, to every client, anywhere in the world.
How To Apply For McKinsey & Company Recruitment 2020 Drive?
Click on the link provided below.
Refer all the points which are mentioned by the officials of McKinsey & Company.
Then, Click on the Apply Now button which is at bottom of the page.
If you have an account, login with your Email ID and Password.
Otherwise, click on Create Account.
After creating, log in with the details.
Fill the Online Application Form.
Then, click on the Submit button.
If you want an application form, you can download it.
Click Here to apply for McKinsey & Company Recruitment For Junior Research Analyst
We hope the information provided on our website is useful for the applicants who are attending the McKinsey & Company Recruitment 2020 Drive. Keep visiting our website FreshersNow.com.