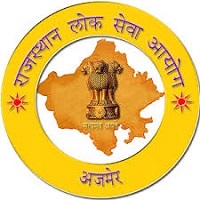 RPSC Assistant Town Planner Syllabus 2022 & Exam Pattern PDF Download: Rajasthan Public Service Commission officials are the conducting body of the Assistant Town Planner Exam. Well, the officials are going to conduct the Rajasthan Assistant Town Planner written exam for all the applied aspirants. So, those who applied will be in search of the Rajasthan ATP Syllabus & Exam Pattern 2022. Therefore, we have provided here Rajasthan Assistant Town Planner Syllabus & Exam Pattern 2022 details in the below sections.
RPSC Assistant Town Planner Syllabus 2022
RPSC ATP Syllabus will be having General Knowledge of Rajasthan, Concerned Subject subjects. For RPSC Assistant Town Planner General Knowledge of Rajasthan subject will be having 40 questions & 40 Marks. Also, Part B is with Concerned Subject which will be having 110 questions with 110 Marks.
RPSC Assistant Town Planner Syllabus 2022 – Details
RPSC Assistant Town Planner Syllabus
Organization Name
Rajasthan Public Service Commission
Post Name
Assistant Town Planner
Category
Syllabus
Selection Process
Written Exam, Interview, and Document Verification
Job Location
Rajasthan
Official Site
rpsc.rajasthan.gov.in
RPSC Assistant Town Planner Exam Pattern 2022
The competitive examination shall carry 150 marks and 150 questions of Multiple Choice Type questions. There shall be one paper. The duration of the Paper will be Two hours and Thirty Minutes. Negative markings shall be applicable in the evaluation of answers. For every wrong answer one-third of the marks prescribed for that particular question shall be deducted. A wrong answer shall mean an incorrect answer or multiple answers.
RPSC ATP Exam Pattern
S.No.
Subject
Number of questions
Total Marks
Exam Duration
Part-A
General Knowledge of Rajasthan
40
40
2:30 hours
Part-B
Concerned Subject
110
110
Total
150
150
RPSC ATP Syllabus 2022 Download
RPSC Assistant Town Planner Syllabus of General Knowledge of Rajasthan (Part A)
History, Art and Culture, Traditions, and Heritage of Rajasthan
Salient Features of Architecture
Prominent Personalities of Rajasthan
The princely states of Rajasthan and British Treaties
People's Movement of 1857
Farmers and Tribes Movement
Prajamandal Movement
Integration of Rajasthan
Political Awakening and Development of Rajasthan with special reference to women
Important Forts, Monuments, and Structures
Religious Movements and Folk Deities of Rajasthan
Major Painting Styles and Handicrafts of Rajasthan
Major Sources of History of Rajasthan
Major Prehistoric Civilizations of Rajasthan
Major Dynasties of Rajasthan and their achievements
Mughal – Rajput Relations
Major Works of Rajasthani Language and Literature Regional Dialects
Fairs, Festivals, Folk Music, Folk Dances, Instruments, and Jewelry
Rajasthani Culture, Tradition, and Heritage
Important Historical Tourists Destination
Geography of Rajasthan
Pashudhan
Multipurpose Projects
Irrigation Projects
Water Conservation
Transport
Mineral Resources
Location and Extent
Main Physical Division: Desert Region, Aravalli Hill Region, Plain Region, Plateau Region
Drainage System
Climate
Soil
Natural Vegetation
Forest and Wildlife Conservation
Environmental and Ecological Issues
Desertification
Agroclimatic Regions and Major Crops
Political and Administrative System of Rajasthan
State Election Commission
Rajasthan Public Service Guarantee Act, 2011
Local Urban Self-government
74th Constitution Amendment Bill
State Human Rights Commission
State Information Commission
Governor, Rajasthan Legislative Assembly, Chief Minister, District Administration,
Lokayukta
Concerned Subject (Part B)
Nature, Concepts and Principles of Town Planning, History and Development of Town Planning in Ancient, Medieval and Modern Period.
Planning and present position of modern towns in India. Factors affecting the town planning and development.
The general importance of housing demands for housing, Design of residential areas, and housing problems in India.
Man and Environment Traditional patterns and trends of change in Indian society, the concept of social structure, culture, and social institutions.
General awareness about architecture & Town Planning of cities of Rajasthan.
Urban Ecology and sustainability
(A) Sustainable development, Green Building, environment policies, and guidelines for planning.
(B) Disaster management plan
(C) Urban infrastructure and urban transport.
(D) Planning for urban development & sustainable development.
Master Plan and its concept, scope and purpose the plan
(A) Land Utilization, Land use pattern, and values.
(B) Population projections, methods of population projection, vital statistics and forecasting techniques.
(C) Social infrastructure, Physical infrastructure, heritage and Tourism.
(D) Zonal Plans.
Slums and squatter settlements
(A) Causes and effects
(B) Prevention of slum formation
(C) Resources for slum clearance programs in India
Simplified Planning Techniques
(A) Data collections.
(B) Surveys, Land utilization surveys, Density surveys, and Transportation surveys.
Unified Building Byelaws, 2017
Development control rules in India & Urban regulatory concept.
Chief Minister Jan AwasYojana, Prime Minister Awas Yojana.
Smart Cities and features of a smart city.
Neighborhood concept, Roads Networks in the city
Satellite Towns & New Towns.
Norms and Standards for Living, Shopping, Education, Health facilities, Parks and Playgrounds, Banking, Rain Water Conservation, Green belt, Garden City, Road making and street lights, Traffic Laws, and problems.
Non-government development organizations and their relationship with local government, citizen participation. Functions of the Urban Local Bodies.
Engineering Materials and Construction Technology
(A) Selection of the site for the construction of various types of buildings, Planning, and orientation of buildings.
(B) Bonds in masonry, Damp Proof course, Scaffolding, Floors, staircase, roofs, doors, and Windows.
(C)Ventilation and air conditioning and acoustics.
(A) Stress and strain, elastic constants.
(B) Bending moment and shear force diagrams for cantilever, simply supported and overhanging, fixed and continuous beams.
(C) theory of simple bending, shear stress.
RPSC Assistant Town Planner Syllabus 2022 & Exam Pattern – Download Link
 Rajasthan ATP Syllabus & Exam Pattern 2022 – Important Link
To Download The RPSC Assistant Town Planner Syllabus 2022 & Exam Pattern
Click Here
Stay connected to our website FreshersNow.Com for more information like RPSC Assistant Town Planner Syllabus.
RPSC Assistant Town Planner Syllabus 2022 – Frequently Asked Questions
How many questions will be there in RPSC Assistant Town Planner Exam?
A total of 150 questions will be there in RPSC Assistant Town Planner Exam.
What is the time duration for RPSC Assistant Town Planner Exam?
The time duration for RPSC Assistant Town Planner Exam is 2:30 Minutes.
Is there any negative marking for RPSC Assistant Town Planner Exam?
Yes, 1/ 3rd of marks will be deducted for every wrong answer.