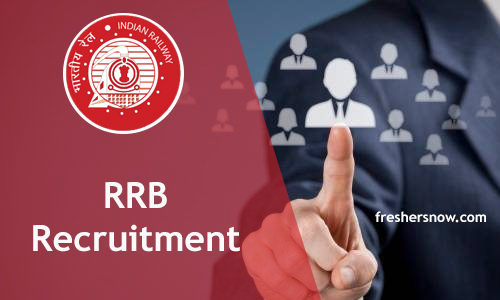 Latest Railway Recruitment Board Jobs 2020
Well, many of the aspirants across the country are looking forward to working with the Indian Railways. The Fact is that the officials will provide a good salary. So, through this page, we are working on providing enough information related to Railway Recruitment Board Jobs 2020. Therefore, if you are also checking for the RRB Vacancies 2020, then you are in the correct place. Go through the list we have provided through this page.
Upcoming RRB Vacancy 2020
Nowadays many of the job seekers are giving their priority to the RRB Recruitment 2020. Aspirants can check the latest Railway Jobs which were released the Concerned Railway Recruitment Board. All the candidates who have completed their 8th, 10th, 12th, Diploma, Degree, Graduation, Post Graduation can bookmark this page to get further information related to Railway Recruitment Board Job Openings 2020.  Indian Railway provides many benefits for its employees. Our main suggestion to the willing contenders is to stick to this page and check the RRB Recruitment 2020. Because we will update this page as soon as possible when the officials releases the RRB Recruitment 2020.
RRB Location Wise Jobs 2020
There are 21 boards situated in different parts of India such as Ahmedabad, Ajmer, Allahabad, Banglore, Bhopal, Bhubaneswar, Bilaspur, Chandigarh, Chennai, Gorakhpur, Guwahati, Jammu and Kashmir, Kolkata, Malda, Mumbai, Muzaffarpur, Patna, Ranchi, Secunderabad, Siliguri, Thiruvananthapuram. The RRB manages the appointment of new employees to work in Indian railways. Each board has its own official website. We know that at present you are in dilemma about where to find all the 21 regions, RRB Jobs. All the people can check out here where you can find the whole information on a single page.
RRB Selection Process
The Indian Railway conducts a couple of recruitment rounds for the people those who have submitted the application for the released RRB Recruitment 2020. Applicants need to face mainly written exam and personal interview. Contenders have to work harder to get a job in Railways. Because an infinite number of people want to be a part of the RRB. So the authority will tighten the competition level and conducts the selection rounds very strictly. Before starting your application process it is very important to verify all the mandatory eligibility criteria details.
Railway Recruitment Board Salary
Now, based on the position, you have applied and got selected, the concerned Railway Recruitment Board Officials will offer the salary. Now, the candidates who want to information on a specific position salary, then they need to check the RRB Recruitment 2020 Notification. For Apprentice they will offer around Rs.7,000/- to Rs.10,000/- Per Month. And this will change for ITI and Trade, Technician Apprentice. And for the Medical Positions, the salary will be different.
We hope the details we have listed about the RRB Recruitment 2020 is informative for Job Seekers. To get more Updates about the Railway Recruitment Board Job Notifications 2020, then bookmark, and check our site Freshers Now.