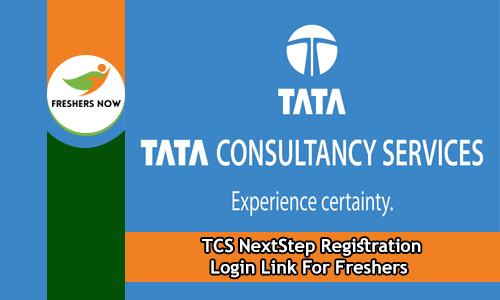 nextstep.tcs.com: Get the information related to TCS NextStep Registration Login Link For Freshers (2023, 2022, 2021, 2020 Batch Passouts) through this article. Candidates, who are going to attend TCS Campus Placements can check the TCS NextStep Registration Link available in the below section. We are very confident that the current post is very helpful for the Fresher candidates who wish to attend TCS NextStep Campus Drives across India. All the Freshers need to register themselves by utilizing the web portal of nextstep.tcs.com. All the details regarding registration are given in a detailed manner in the below sections. Hence, we suggest the students follow the below-given information. TCS Nextstep Registration 2022 Window is available for all on-campus and off-campus (Freshers and Experienced candidates)
★★ TCS National Qualifier Test ★★
★★ Free TCS NQT Mock Tests ★★
★★ Free TCS Digital Mock Tests ★★
TCS NextStep Application and Registration Process
Step 1: Open https://nextstep.tcs.com/ and click on Register Now.
Step 2: Click on IT.
Step 3: Fill the form and remember Password and Reference ID.
Step 4: Again Login to https://nextstep.tcs.com using your Reference ID and Password.
Step 5: Click on "Application Form".
Step 6: Fill this Application form.
How To Check if Successfully Registered in TCS NextStep Portal? or Not?
Step 1: Log in to nextstep.tcs.com
Step 2: Click on "Track my Application" if the status says received successfully then you've registered properly.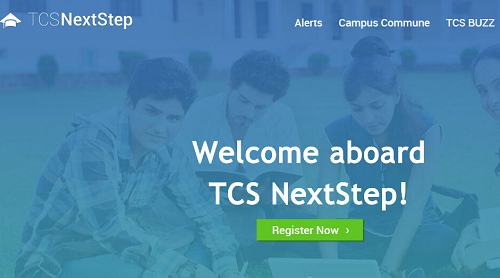 TCS NextStep Registration Details | nextstep.tcs.com
| | |
| --- | --- |
| Name of the Organization | TCS |
| Qualification | Any UG, PG |
| Position | Next Level Engineers |
| Experience | Freshers |
| Industry | IT Industry |
| Work Venue | Across India |
| Official Website | www.tcs.com |
Aspirants who had done their Graduation in the past two to three years are advised to TCS NextStep Registration Login only through online mode at TCS NextStep. Moreover, the TCS NextStep Portal is only created for the Fresher aspirants to give details of Registration and Login. Well, the officials of Tata Consultancy Services had designed the TCS NextStep portal and handled the TCS Recruitment Drives. Till now many of the contenders didn't log in for the TCS NextStep procedure. Therefore, those who are about to register can check the TCS NextStep Registration Login Link through this article. And attend the On-Campus and Off-Campus TCS Recruitment 2022.
TCS NextStep Registration Login Details For Freshers
As per the latest news, this year the Tata Consultancy Services offers many job Openings through TCS NextStep. Job seekers from any part of India are instructed to apply for the TCS NextStep Portal. At below, we have given a direct TCS NextStep Registration Login Link. After completion of the registration process, contenders can easily update their details along with the current status of an Application form. From the above section, we have given the latest TCS Recruitment 2022 link. So, interested candidates can click on the link and check the latest job openings. With the help of the TCS NextStep Registration Login Link, you can also check the newly available notifications. Also, visit the web portal at nextstep.tcs.com daily.
The TCS NextStep Registration Procedure is really clear and easy for all aspirants. In this article, we have provided entire instructions about the TCS NextStep Registration Login Link. Every year many of the Graduate and Post Graduate candidates are participating in the TCS Recruitment Process. Likewise this year also, many of the Fresher contenders are planning to attend the drives. For all those people, the present article is the best source.
How To Prepare For TCS NextStep Drive?
You can prepare through the below provided useful material.
The Tata Consultancy Services held the recruitment rounds in a very clear manner for the students with the eagerness to the company's success with their passion and skills for coding, development, and much more. We are sure that it is very easy for people to enroll in the TCS NextStep Registration process. Hence, check the below-given procedure and get easy and simple login details.
TCS NextStep Eligibility Criteria – nextstep.tcs.com
Contenders must and should have BE, B.Tech, MCA, ME, M.Tech, BCA, MBA, M.Sc, B.Sc, B.Com, M.Com, MA, BA, Any Graduate, Any PG
Must have 60% of marks in B. Tech degree
Backlogs are now allowed
Also, the aspirants must not be having more than 3 years of experience
Procedure To Register/ Login For TCS NextStep Registration Process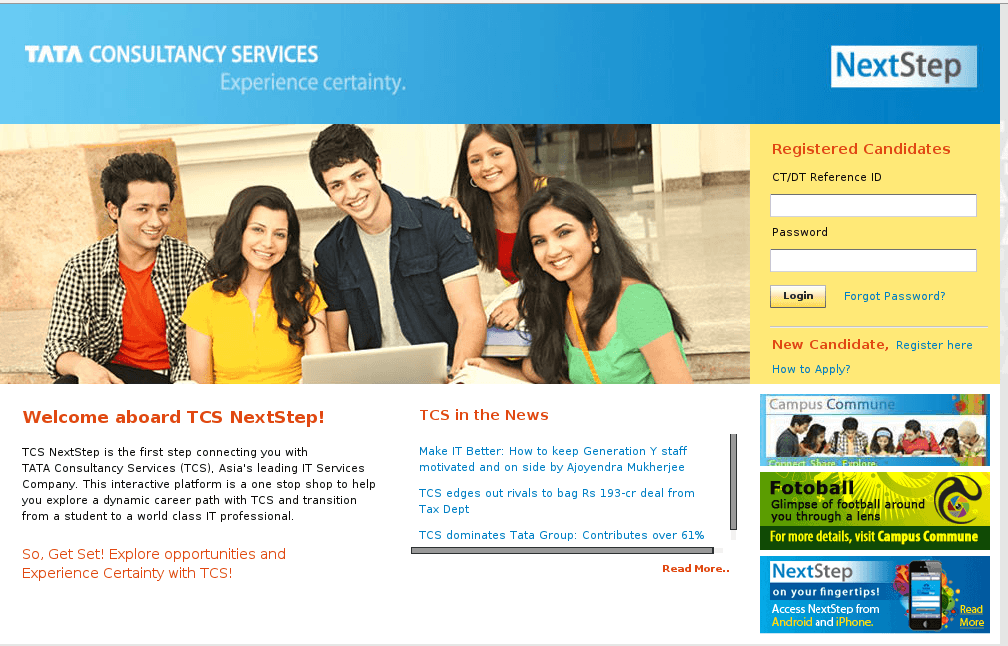 At first, go to the official portal @ nextstep.tcs.com
Now you have to hit on the login button. In case if you had already login then you have to click on the Login button
At present, you have to select your stream whether IT (Information Technology) or BPS (Business Process Service)
After successful completion of selection, the IT or BPO contenders have to fill up there some personal details. The Personal details are Name, date of birth, gender, Email id, Qualification, Mobile Number and etc.
Once submitted of filling details you have to verify the information once
Finally, click on the Submit Button
All the registered contenders can get the confirmation mail related to the registration
In case you had already logged in to the portal you have to enter your Email or Reference ID
Now click on the submit button
In case any of the aspirants forgot their password you have to click on the forgot password section
Then follow the simple steps in order to reset the password.
TCS NextStep – Important Link
To Get the TCS NextStep Registration Login Link
Click Here
Recently, TCS has conducted a TCS NQT Exam to select freshers across India. Candidates can check the TCS NextStep portal for more information about TCS NQT.
Candidates can get the on-campus and off-campus notifications for their E-mail Id registered with TCS NextStep. Any of the contenders get a notification then kindly log in to the TCS Portal and select the online test location and apply for off-campus. For attending the TCS Off Campus drive, you have to carry the Application form along with your Resume on the scheduled date. The main instruction to the contenders is to enter the correct details before applying for off-campus. Visit our website www.freshersnow.com on a daily basis.
TCS NextStep – Frequently Asked Questions
How to register for TCS Next Step?
You can register through the official site at https://nextstep.tcs.com/ or get the direct link from FreshersNow.Com.
What are the details required for TCS NextStep Login?
The details required for TCS NextStep Login are Email/ Reference ID and Password.
What is TCS Next Step Portal?
Nextstep is a TCS online recruitment portal that is designed for the students who are willing to become a part of TCS.
Who can register for TCS NextStep?
Any Graduate, Any Post Graduate (Without Backlogs) BE/ B.Tech/ ME/ M.Tech (OR) MCA with BCA/ B.Com/ BA/ B.Sc (with Math/ Statistics Background) (OR) M.Sc in Computer Science/ Information Technology, Operations, Finance, Marketing, IT & Systems, HR
What are the Job Openings available through TCS NextStep?
Freshers, Trainee Engineers, Associate Software Developers, Fresh Engineers, Lavastrom Developer, Full Stack Java Developer, Java Developer, Data Warehouse Developer, QTP/ UFT Testing, QA Analyst, SOAP UI, Groovy, Control System Engineer, Salesforce Professionals, L3 Linux admin, Campaign Management, Analyst, Associate, Trade Doc Checking, Process Associate, Service Desk Agent, Helpdesk Quality Lead, Oracle DBA, SAP MM/ WM Consultant, JDA SCPO, Filenet Developer, Angular JS Developer, Underwriter, Location Management
What is TCS Campus Commune?
TCS Campus Commune is a place where students get to interact with Peers & TCSers. Also, it helps the students stay informed about the company and also provides them a means to hold discussions on various topics.