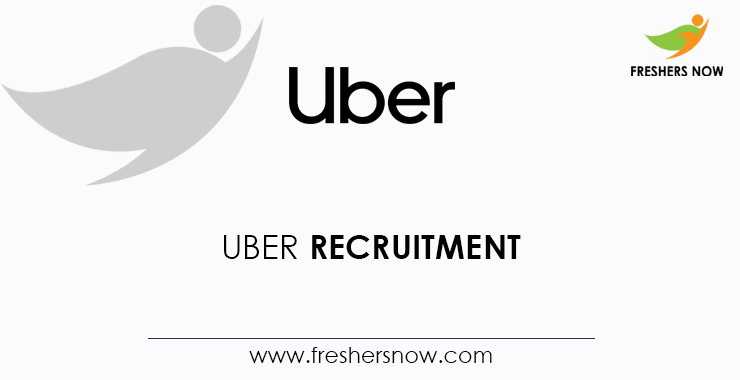 Uber Off Campus 2023 Recruitment Drive For Freshers: Hey guys! Are you looking for Uber Off Campus Recruitment 2023? If yes then you are at the right destination. The recruiters of Uber Company are searching for qualified and skilled candidates for various job openings. Go through the below sections and apply for suitable Uber jobs for freshers.
Uber Off Campus 2023 Recruitment Drive For Freshers – COE Specialist
Uber Job Description:
The Social Operations Response Team handles rider and driver-partner concerns pan India, with utmost elan and efficiency and via Twitter, Facebook, emails and phone calls alike. The team works in close coordination with the IRT, ECR and governance team to help users who get in touch with us via social media.
Job Responsibilities of COE Specialist at Uber:
Connect with high profile riders and influencers on social media and represent Uber's support spirit
Provide outstanding customer support through emails and phone calls alike for all of our audiences, if need be. We take pride in the fact that we treat riders and driver-independent driver as equals, and we'd want you to agree.
Should be able to take calls and confidently get along with customers from any social background by effectively listening, understanding, and speaking in English. Other regional languages are a plus
Should have intermediate knowledge of Excel/Word/Slide to extract data, frame basic models, and represent it on documents/slides
Be able to report viral post trends so internal teams can take the right action in a timely manner
Supervise the social media handles of Uber, which are essentially Twitter and Facebook with a dash of Instagram as well
Have the expertise to connect with celebrities who raise support tickets on social media (COEs, actors, sports personalities, journalists, writers, etc)
Positive Engagement: Must be able to write positive appreciation-worth responses on social media to transform the negative experience to a positive one.
Should have acquired understanding about Social Media platforms and various metrics accepted globally. Should also be using these platforms to keep one updated about recent policies and features
Required Qualifications:
Outstanding written and verbal communication skills with the shown ability to write clear, concise, and accurate messages
Demonstrate awareness of social media trends/developments and how those can be implemented to improve community engagement/customer service
In-depth knowledge of and passion for social media Expertise and interest in social media standard methodologies and a willingness to innovate
Familiarity with Google Drive, especially Google Spreadsheet and Google Docs Ability to maintain a professional and calm demeanor while juggling multiple, high-priority tasks concurrently
Flexible hours and ability to work mornings, evenings, and weekends to cover hours of operation as needed.
Uber Off Campus 2023 – Important Link
To Check Details & Apply For Uber Off Campus 2023:
Click Here
Uber Off Campus Recruitment 2023
| | |
| --- | --- |
| Company Name | Uber |
| Job Role | Software Engineer I |
| Experience | 2022-23 Batch |
| Qualifications | Actively pursuing a B.Tech or Integrated Dual Degree (anticipated graduation in 2023) |
| Schedule | Full Time |
| Category | IT Jobs |
| Location | Bangalore |
| Website | uber.com |
Uber Qualifications and Desired Skills
Actively pursuing a B.Tech or Integrated Dual Degree (anticipated graduation in 2023) in Computer Science, Electronics Eng, Electrical Engineering, Mechanical or Mathematical Sciences or related fields.
Demonstrated software engineering experience through previous internships, work experience, coding competitions, and/ or publications
Programming experience in one or more application or systems languages (Go, Python, Ruby, Java, C/ C++, etc)
Interest in building tools/ infrastructure
A desire to be part of a team that delivers impactful results every day
A commitment to writing understandable, maintainable, and reusable software
An innate desire to deliver and a strong sense of accountability for your work
Willingness to learn new languages and methodologies
Uber Off Campus Recruitment 2023 – Important Link
To Check & Apply For Uber Software Engineer Recruitment 2023
Click Here
Keep following our site at Freshersnow.Com to know more details about Uber Recruitment 2023.