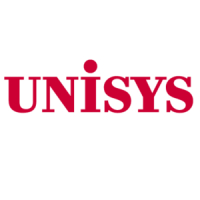 Get the Latest Unisys Placement Papers PDF from this article. The provided Unisys Sample Papers will help you at the time of preparation. So, you can download the Unisys Model Papers and learn the various types of questions and answers. Along with the Unisys Previous Papers, you can know the Unisys Test Pattern and Unisys Selection Process from this post. Check all the sections given on this page to get more clarification about the Unisys Placement Papers 2018-2019 PDF.
Unisys Placement Papers 2018-2019
Are you looking for the Unisys Placement Papers 2018-2019? Refer to this post and gather the Unisys Model Papers for all the subjects. We have provided the tips for the candidates that how to prepare for the online test. Based on it, you can prepare for the online test without wasting time. Practice all the given Unisys Placement Papers and know how to crack the online examination (written) easily.
| | |
| --- | --- |
| Name Of The Company | Unisys |
| Qualification | Any Graduates/Post Graduates |
| Category | Placement Papers |
| Official Website | www.unisys.com |
You Can Also Check: ★ Unisys Internship
Unisys Selection Process 2018-2019
Unisys Corporation is an American global information technology company based in Blue Bell, Pennsylvania, that provides a portfolio of IT services, software, and technology. It is the legacy proprietor of the Burroughs and UNIVAC line of computers, formed when the former bought the latter.
Written Test
Technical Interview
HR Interview
You Can Also Check: ★ Unisys Off Campus 
Latest Unisys Test Pattern
| Section | Number Of Questions | Time Allotted (In Minutes) |
| --- | --- | --- |
| Aptitude | 25 | N/A |
| Programming: General | 25 | N/A |
| Programming: Output-Based | 15 | N/A |
| Technical | 25 | N/A |
| Total | 90 | 90 |
There are a total of 90 questions with a total duration of 90 minutes. The areas are Programming-General, Output related, Aptitude, Data structures and Algorithms, OS, DBMS, Dot net, and networking.
Programming
General:- 25 Questions are given for the candidates to track and crack in case of programming based general questions. The questions are moderate in terms of the difficulty level.
Output-based:- There are 15 questions in this section. Aspirants can look on to previous year questions to get an idea on the questions and practice to feel confident.
Aptitude-Quantitative, Probability, TSD, General mathematics:- About 25 questions are given in the Aptitude that covers a wide range of topics like number series, probability, Odd number out, Speed and distance, and seating arrangement.
As far as the other section is provided, 25 questions from the below topics:-
Data structures and Algorithms
OS
Dot net
DBMS and networking
You Can Also Check: ★ Interview Questions 
Unisys Placement Test Overview
Programming: You must first concentrate on the fundamentals of C. Thus C++ and JAVA would become easier, since they both are derived from C programming. To solve output based questions, candidates must be well versed in basic concepts.
Aptitude: Mathematics is the basis of quantitative ability test. So sharpen your fundamentals to come out with flying colors in the quantitative test. You can prepare proper notes and reference materials and follow up with them regularly.
Data Structures: Learning data structures and algorithm is simple if one is able to grasp the concepts. Refer to as many as tutorials to learn much.
Operating Systems: Since it is a huge area, you have to start from the basics.
Networking: Networking is an easier area for the candidates that involve in programming. There are various protocols in networking and try to figure out which are all your cup of tea. For example, you may find routing protocol easier compared to IPv4 and IPv6. So be strong in at least the fundamentals of one networking protocol.
DotNet: This framework becomes easier if you are able to expertise yourself in basic programming skills and have fundamental knowledge in C, C++, and JAVA. You can refer to various video portals and try to install visual studio to get a real-time experience in coding this language.
Unisys Placement Papers 2018-2019 PDF Download
Download the Unisys Placement Papers PDF to prepare for the online examination. To get more information about the Placement Papers, Walk-Ins, Government Jobs, and IT Jobs all the candidates can visit our website @ Freshers Now.