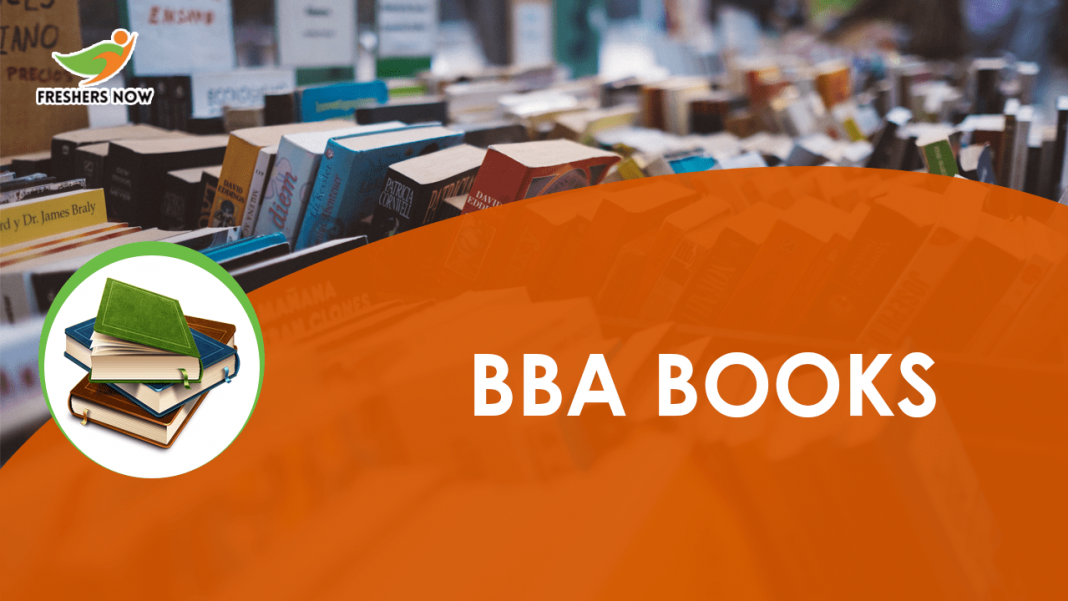 BBA Books For All Semesters (1st, 2nd, 3rd Year) | Best BBA Reference Books: In this article, we have provided BBA all subjects best Books. BBA stands for Bachelor of Business Administration. Candidates who are looking for the BBA Books For All Semesters (1st, 2nd, 3rd Year), can check this complete page. At the time of preparing for the exams, these books will help you a lot. By using the Best BBA Reference Books, you can easily score more marks on your Test. Go through the below sections of this page to know much more information.
BBA Course Subjects
Business Mathematics
Principles of Management.
Personnel Management and Industrial Relations.
Computer Application
Cost Management
BBA Marketing
Business Economics
Business Economics.
Financial and Management Accounting.
Business communication
Company law
Material management
Business Mathematics and Statistics.
Production and Material Management.
Marketing Management.
Environment concept EVS
Syllabus for BBA Course
1st semester
Business economics
Financial accounting
Computer Fundamentals
Business Mathematics
Personality development & communication skill
Principles of management
2nd semester
Business economics
Database management systems
Business organization
Quantitative techniques & operations research in management
Personality development & communication skills
Cost accounting
3rd semester
Indian economy
Marketing management
Personality development & communication skills
Organization behavior
4th semester
Business laws
HR Management
Taxation laws
Marketing research
Computer application
Business environment
5th semester
Production & operations management
Marketing management
Financial management
Management information systems
Values & ethics in business
6th semester
Business policy & strategy
Entrepreneurship development
International business management
Environmental science
Project planning & evaluation
Reference Books & Authors for BBA Course – All Semesters
Stoner, Freeman and Gilbert Jr.; Management, Prentice Hall of India, New Delhi, 2003.
Gupta, C.B.; Management Concepts and Practices, Sultan Chand and Sons, New Delhi, 2003.
Modern Business Organization by S. A. Sherlekar
Industrial Organization Management: Sherlekar, Patil, Paranjpe, Chitale
Business Correspondence and Report Writing – R. C. Sharma, Krishna Mohan – Tata McGraw-Hill Publishing Company Limited, New Delhi.
Communicate to Win – Richard Denny – Kogan Page India Private Limited, New Delhi.
Modern Business Correspondence – L. Gartside – The English Language Book Society and Macdonald and Evans Ltd.
Business Organization and Management By Jallo, Tata McGraw Hill
Business Environment Text and Cases By F. Cherunilam
(Himalaya Publication House)
Organizing and Financing of Small Scale Industry
By Dr. V. Desai
Business Communication – M. Balasubrahmanyan – Vani Educational Books.
Creating a Successful CV – Siman Howard – Dorling Kindersley.
Bookmark our website
Freshers Now
by using (ctrl+d) for more regular updates. Thank you, All the best…!!!