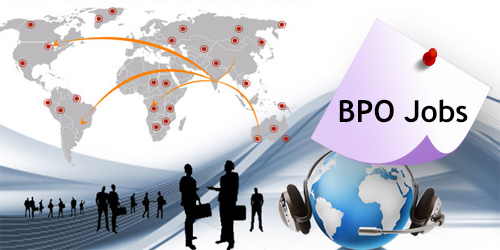 BPO Jobs for Freshers in India 2021
The BPO Industry has been hyper-growth for the past few years. In present situations, the BPO Jobs is a constant growth rate also the BPO field is better than other companies. Especially youth are showing their interest in the Call Center Jobs (Voice, Non-Voice Jobs). Candidates can get an attractive salary package and the Business Process Outsourcing is a tensionless job. Those who hate coding sessions can make their bright future in BPO Sector. Call Centers in India offers better salary package for the contenders those who have selected.
Jobs In BPO For Freshers & Experienced Candidates
All the freshers, as well as experienced candidates, are right now busy finding the latest BPO Jobs on the Internet. But no one can find accurate information related to Call Center Jobs (Voice, Non Voice Jobs). For those people, we have tried our best and collected the details from different sources and shared them in this article. Through this page, aspirants will get the latest job openings in the BPO field. BPO is usually classified as back office outsourcing, which involves internal business functions like human resources or finance and accounting, and front office outsourcing, which builds customer-related services such as contact center services.
Generally, the business processes are IT (information technology) based also referred to as ITES-BPO. The ITES stands for Information Technology Enabled Service. Knowledge process outsourcing (KPO) and legal process outsourcing (LPO) are some of the segments of the business process outsourcing industry. Contenders are you jobless and didn't have much percentage on Graduation and post-graduation then no need to worry because this is the exact place for the people those who are jobless. With the help of BPO Jobs 2021, the aspirants can easily earn the money in a simple way. But also the competition for Call Center Jobs (Voice, Non-Voice Jobs) is too heavy. Because all the people are trying to get a job in the Business Process Outsourcing.
Call Center Jobs | BPO Voice, Non Voice Openings
Well, many people think that there won't be any career growth if they work in Call Center Jobs (Voice, Non Voice Jobs). But your way of thinking is totally wrong there are many career opportunities for the candidates who are working under the BPO Jobs. The work environment of the Call Center Jobs is really world class. Also, the Call Centers expect communication skills from the candidates. Those who have good fluency in English have a great future in the BPO field. At present, Call Centers are preferring freshers and experienced candidates. Eligible and interested people don't miss the valuable job BPO Job Openings 2021. If you are willing to apply for BPO Openings 2021 then check this post day to day. Because We update this page regularly by providing the latest BPO Voice Jobs as well as BPO Non Voice Jobs.
Latest BPO Openings 2021 All Over India
There is a great demand for BPO Jobs In India. One of the booming industries in our country is Call Centers. The Call Centers give the training for the newly joined people along with how to contract or contact with customers. The main benefit of any BPO is the way in which it helps increase a company's flexibility. Before starting your process once check the eligibility criteria details such as education qualification, qualification, eligibility to apply, etc. Fresher candidates try to improve their communication skills in order to get a chance to work in BPO Industry. We suggest to the contenders need to stay connect with this page and enjoy the latest updates. Visit our website to get the IT Jobs by qualification wise and location wise.
Crack TCS NQT with the best course & faculties | Learn everything for TCS NQT at your own pace with 1-1 live doubt support. Click Here