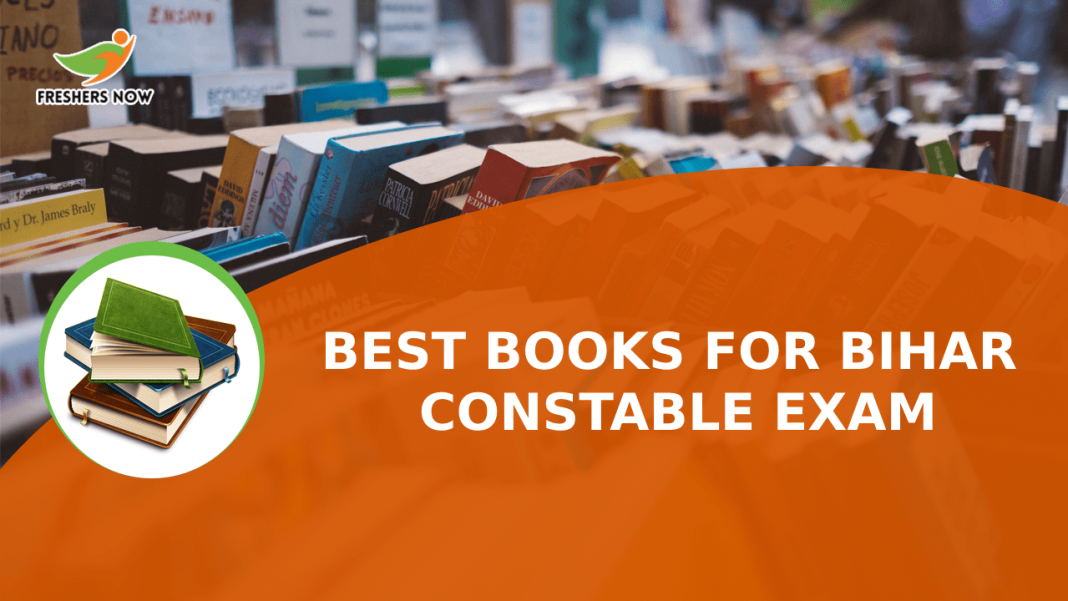 Best Books for Bihar Constable Exam – Bihar Police Constable Preparation Books | Bihar Police Constable Practice Sets Book: Here are the best books for the Bihar Constable exam. You can ace your preparation for the Bihar Constable with ease. The list of books for Bihar Constable is well defined and orderly structured. Follow along to all the sections of the article and do miss any of the Bihar Constable preparation books mentioned in this article.
★★ Best Reference Books for All Competitive Exams ★★
Section-wise Books for Bihar Constable
Here in this section of the article, you are going to get the section-wise books for the Bihar Constable exam. Stay tuned as drake notes at your convenience.
Bihar Constable English
Wren & Martin High School English Grammar and Composition Book – Rao N, D, V, Prasad – S. Chand Publishing
Descriptive English Paperback – 1 – S.P Bakshi and Richa Chadha – Arihant Publication
Bihar Constable Hindi
Bihar Police Constable (Sipahi) (2021 Recruitment) Practice Work Book With Solved Question Papers (Hindi) Paperback – 1 – Spark Experts – Generic
Spark Experts – Generic – Bihar Police Sipahi Bharti Pariksha 2021 Practice Work Book (Hindi) Paperback – 1 January 2019
Rainbow Publication – Bihar Police Book 2020 – GK Hindi – 10,000 Questions
Bihar Constable General Awareness
General Knowledge for All – 2021 – RPH Editorial Board – Ramesh Publishing House
10000+ Vastunishth Prashnottar Vyakhya Sahit for Samanya Gyan UPSC/ State PCS/ SSC/ Banking/ Railways/ Defence – Disha Experts – Disha Publication
Lucent's General Knowledge
Manorama Yearbook
Arihant General Knowledge 2022 (Latest Edition)
Bihar Constable Current Affairs
India Yearbook – Publication Division (GOI)
Yojana Magazine.
Kurukshetra Magazine.
Economic Survey.
Pratiyogita Darpan Magazine.
Concise General Knowledge Manual – J K Chopra.
Current Affairs & News In Focus Objective Questions – Kiran Prakashan.
Bihar Constable Optional Subject:- Physics, Chemistry, Biology, History, Polity, Geography, Mathematics, Economics (two subjects to choose as optional)
Quantitative Aptitude for Competitive Examinations – R.S Aggarwal – S.chand Publishing
Fast Track Objective Arithmetic – Rajesh Verma
New Geography NCERT – NCERT
Oxford Student Atlas – Oxford University Press
Comprehensive Geography – D.R. Khullar – Kalyani Publication
Indian Polity – M Laxmikanth – McGraw Hill Education
History of Medieval India – Satish Chandra – Orient Black Swan
Ancient Indian History – R.S Sharma – S.Chand Publishing
Modern Indian History – Bipan Chandra – Orient Blackswan Pvt Ltd
Art and Culture – Nitin Singhania – Mc Graw Hill Publication
General Science for competitive examinations – Lucent's – Lucent Publications
Best books for Bihar Constable exam
Although you have covered Bihar Constable preparation books. In this section of the article, you are going to be guided with the best books for Bihar Constable exam. Follow along.
Kendriya Chayan Parshad Bihar Police (Constable) Bharti Pariksha Prabhat Prakashan
Bihar Police Sipahi Avam Agnik (Constable And Fireman) – Practice Work-Book Spark Publication
Bihar General Knowledge Student Life – Kiran's Bihar Police Constable Driver Practice Work Book Hindi Kiran Prakashan
Wiley's Bihar Police Sipahi & Agnik Bharti Pariksha Exam Goalpost
Solved Papers and Practice Tests in Hindi Wiley
Short Notes Polity & Constitution: General Knowledge – Rainbow Publishers
Bihar Police Sub Inspector and Constable 30 Solved Model Papers: Bihar Police Sub Inspector and Constable Exam/ Bihar Police Driver/ BPSC/ BSSC. (Hindi Edition) Mocktime Publication
POLICE CONSTABLE Maths Mock Test Papers: Mock time Publication Mock time Publication
POLICE CONSTABLE English Manual [Concepts Explanations & Practice MCQs]: Mock time Publication Mock time Publication
BPSC Current Affairs Vastunishth-2019 Prabhat Prakashan
Bihar Police Constable Question Bank Hindi – A D LAL – BIHAR STET
Bihar Police Constable Practice Sets Book For 2021 Exam Paperback – 26 November 2020 Hindi Edition – Agrawal Examcart
Lucent's Sampurna Hindi Vyakaran Aur Rachna – Dr. Arvind Kumar – Lucent Publications
Aditya Vastunisth Samanya Hindi – Pawan Kumar Tiwari – Aditya Publication
To conclude, you have got all the preparation books for the Bihar Constable exam. Ace your preparation. Stay connected for more informative articles only here at freshersnow.com