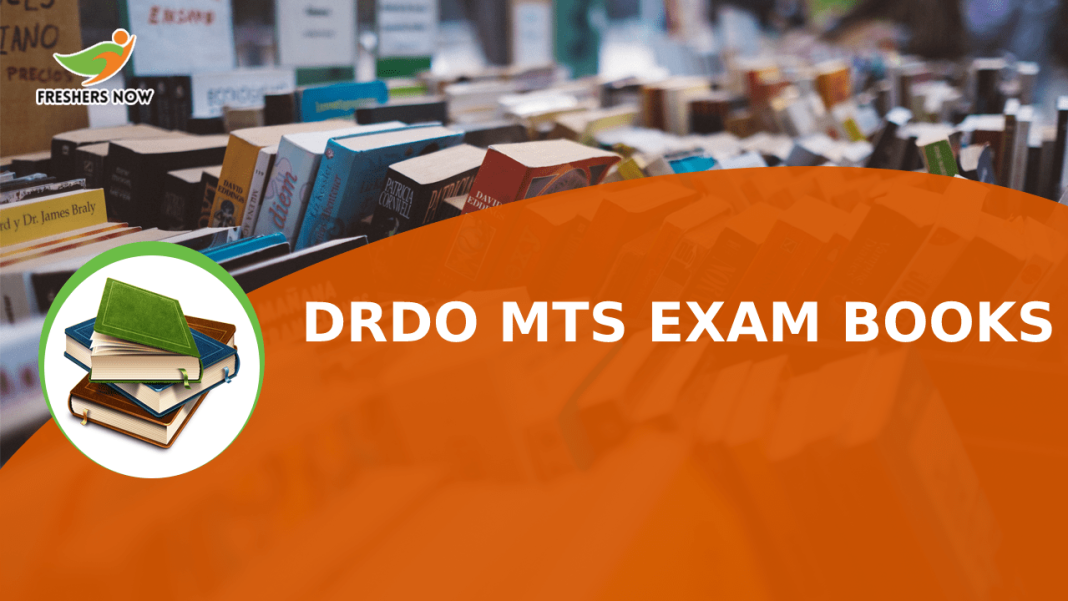 DRDO MTS Exam Books – DRDO CEPTAM Best Books: Look out for the DRDO CEPTAM MTS Exam Books. This is the article that will guide you through DRDO CEPTAM MTS Best Books. Enhance your preparation with this article. Here you will get the Best Books for DRDO CEPTAM. Subsequently, it is very essential to know the parameters of your preparation. Ensure that you are following along the list of DRDO Multi Tasking Staff Best Books. Ace your preparation through these DRDO CEPTAM Multi Tasking Staff Exam Books. Follow along and do take notes at your convenience.
★★ Best Reference Books ★★
DRDO CEPTAM General Intelligence & Reasoning Books
A Modern Approach to Verbal & Non-Verbal Reasoning by RS Aggarwal
A New Approach to Reasoning: Verbal, Non-Verbal and Analytical by BS Sijwalii, Indu Sijwali
General Mental Ability Logical Reasoning and Analytical Ability
Verbal and Non-Verbal Reasoning by Dr. RS Aggarwal
Analytical Reasoning Books by M.K Pandey
Reasoning Books for Competitive Examinations by Pearson
DRDO CEPTAM Quantitative Aptitude & Numerical Ability Books
Quantitative Aptitude Quantum CAT by Sarvesh K Verma
Quantitative Aptitude for CAT by Arun Sharma
R.S. Aggarwal – Quantitative Aptitude for Competitive Examinations
Arun Sharma – Quantitative Aptitude for CAT
Arihant Publications – Fast Track Objective Arithmetic
Quantitative Aptitude for all Competitive Examinations by Abhijit Guha
DRDO CEPTAM General Awareness Books
General Knowledge by Manohar Pandey
Objective General Knowledge by Sanjiv Kumar
Encyclopedia of General Science for General Competitions
Lucent's General Knowledge
Rapid General Knowledge 2021 for Competitive Exams by Disha Experts
General Knowledge 2022 by Arihant Pandey
S. Chand's Advanced Objective General Knowledge by R.S. Aggarwal
The Pearson Concise General Knowledge Manual 2020
DRDO CEPTAM General Maths Books
Mathematics Class 10, 11, 12 by RD Sharma
Handbook of Mathematics by Arihant experts
For Competitive Exams Vedic Mathematics by Ramnandan Shastri
Objective Arithmetic (SSC & Railway Exam Special) by R.S Aggarwal
Arithmetic Subjective and Objective for Competitive Examination
Teach Yourself Quantitative Aptitude by Arun Sharma
DRDO CEPTAM General English Books
High School English Grammar & Composition by Wren and Martin
Objective English for Competitive Exam by Hari Mohan Prasad, Uma Sinha
Word Power Made Easy by Norman Lewis
English (From Plinth to Paramount) by Neetu Singh
Objective General English by SP Bakshi
The Best Book Of English Grammar by Vijay Sharma
DRDO CEPTAM General Science Books
Lucent's General Science by Ravi Bhushan
Objective Question Bank General Science by Arihant Experts
General Science by Disha Experts.
Quick General Science for Competitive Exams by Disha Experts.
General Science by BK Editorial Board.
To conclude, all the DRDO MTS Exam Books are yours. Hence, prepare with these DRDO CEPTAM Best Books. Follow us freshersnow.com for more informative articles.