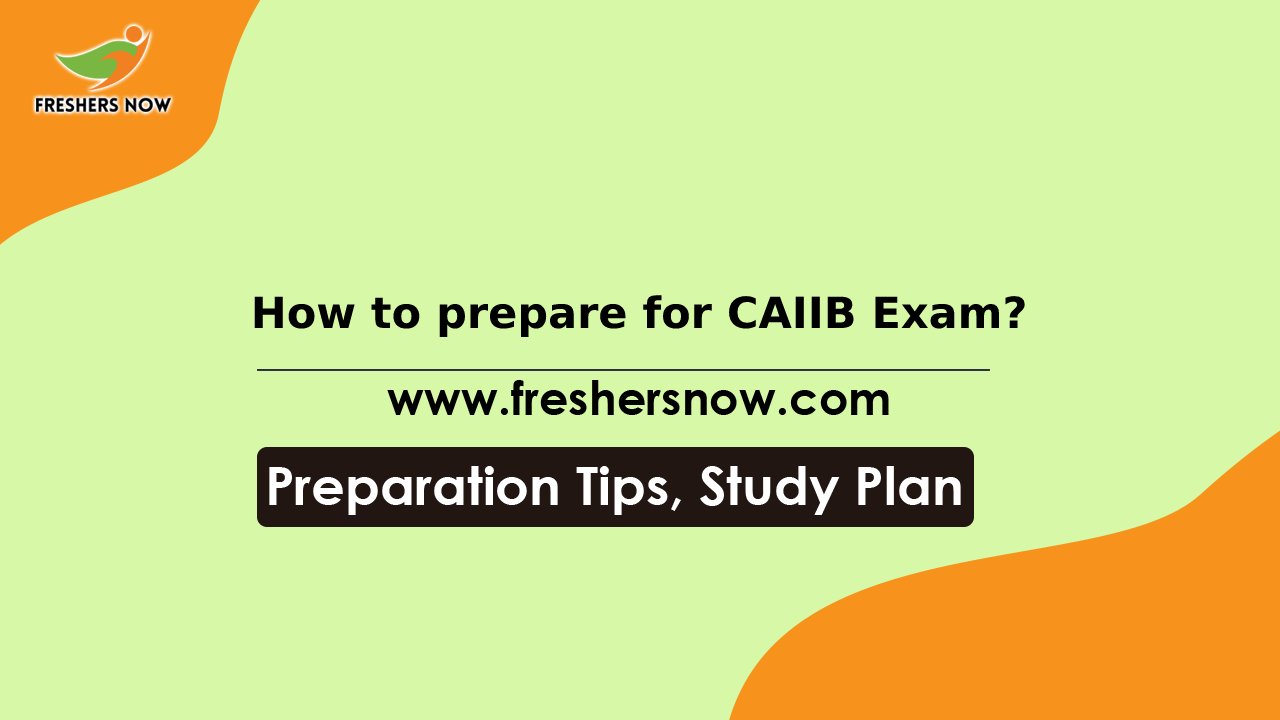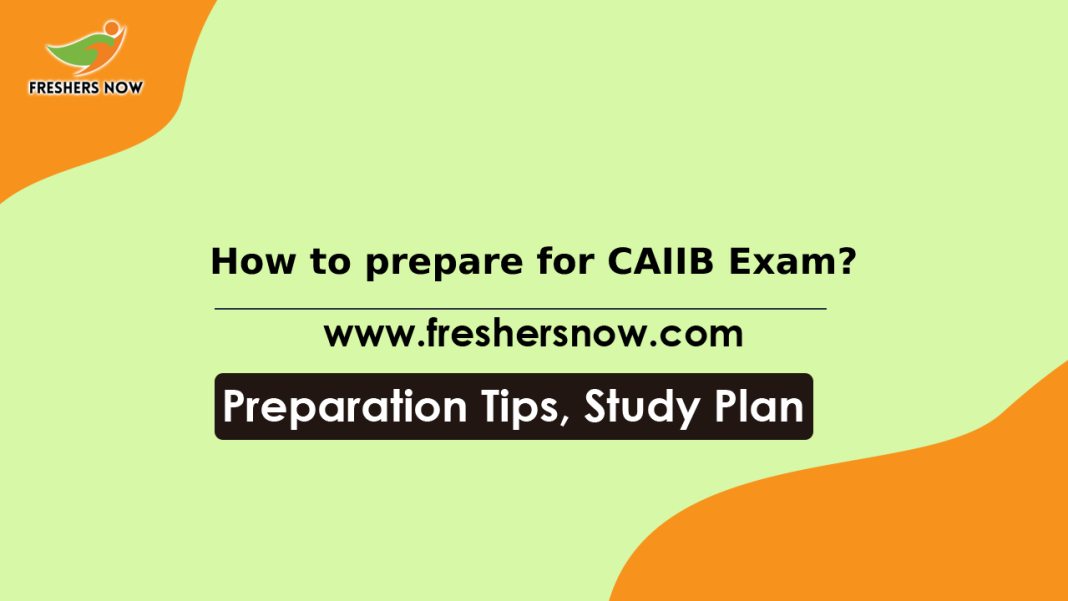 How to prepare for CAIIB Exam? Preparation Tips, Study Plan: How to crack the CAIIB exam? Is this what you are thinking about? Well, then here are the CAIIB preparation tips. Crack CAIIB with these essential preparation tips mentioned. Ensure that you are able to work ahead with all the criteria that are required for CAIIB preparation.
Firstly, begin with understanding the CAIIB examination pattern and the syllabus. So that you will get a perspective of the topics that are essential based on the complexity and know-how to clear the CAIIB exam on 1st attempt. Secondly, mark your resource.  Finally, the most prominent thing to consider is to have adequate time slots for all the subjects including the electives.
How to prepare for CAIIB Exam? Preparation Tips, Study Plan
| | |
| --- | --- |
| Organization Name | Institute of Banking and Finance (IIBF) |
| Exam Name | Certified Associate of India Institute of Bankers (CAIIB) |
| Category | Preparation Tips |
| Application Mode | Online |
| Official Site | iibf.org.in |
CAIIB Test Pattern
Subjects
Number of Questions
Total Marks
Duration of the Exam
Compulsory Paper

1. Advanced Bank Management

2. Bank Financial Management

100 Questions
100 Marks
2 Hours
Elective Papers

1. Rural Banking

2. Retail Banking

3. Human Resource Management

4. Information Technology

5. Risk Management

6. Central Banking
Preparation tips for CAIIB
This section of the article will guide you with all the essential preparation tips for CAIIB. Follow along as you might not want to miss any of the mentioned CAIIB preparation tips.
To begin with, Advanced Bank Management consists of 4 modules – Economic Analysis, Business Mathematics, HRM in banks, Credit Management. In order to ace these you need to have the formulae management techniques handy. Have well versed with the context of the questions will eventually help you prioritize the working of solution as well.
Next, Bank Financial Management includes, Module A- International Banking
Module B- Risk Management Module C- Treasury Management Module D- Balance Sheet Management. It is very important to understand that there should be much focus on the financial perspectives. Alongside, working on the various trends and patterns will eventually be helpful. Categorically, include working on the potential resources that challenge to bring out effective solutions.
Lastly, Elective paper. As there are many subjects that are covered. One of them which we will be throwing light on is – Central Banking, where you need to be working on the Rationale and Functions of the Central Bank. prioritizing the methods of Central Banking in India. A clear perspective of Monetary Policy and Credit Policy. And essentially look into the factors of Supervision and Financial Stability.
Consequently, in the same CAIIB elective paper, we also have International Banking. You need to work on International Banking and Finance. Understanding the scenario of Foreign Exchange Business, working of the International Trade also Derivatives.
Subsequently, CAIIB Rural Bankingis another elective paper. Understanding Rural India and about the Financing of Rural Development. Signifying the Priority Sector Financing and Government initiatives. Additionally, looking over the Problems and prospects in Rural Banking.
CAIIB preparation tricks
Understanding the concepts is very important for CAIIB
Elaborate practice in numerical and case studies.
Always have an interlink of the topics.
Have connectivity of similar subjective.
Objectify the causes and the concerns of the issues.
CAIIB preparation tips are handy. These preparation tips for CAIIB are going to help in the long run of your preparation for CAIIB. Ensure that you are following along and implementing them in your practice. Good luck with your exam and stay connected here with us at freshersnow.com