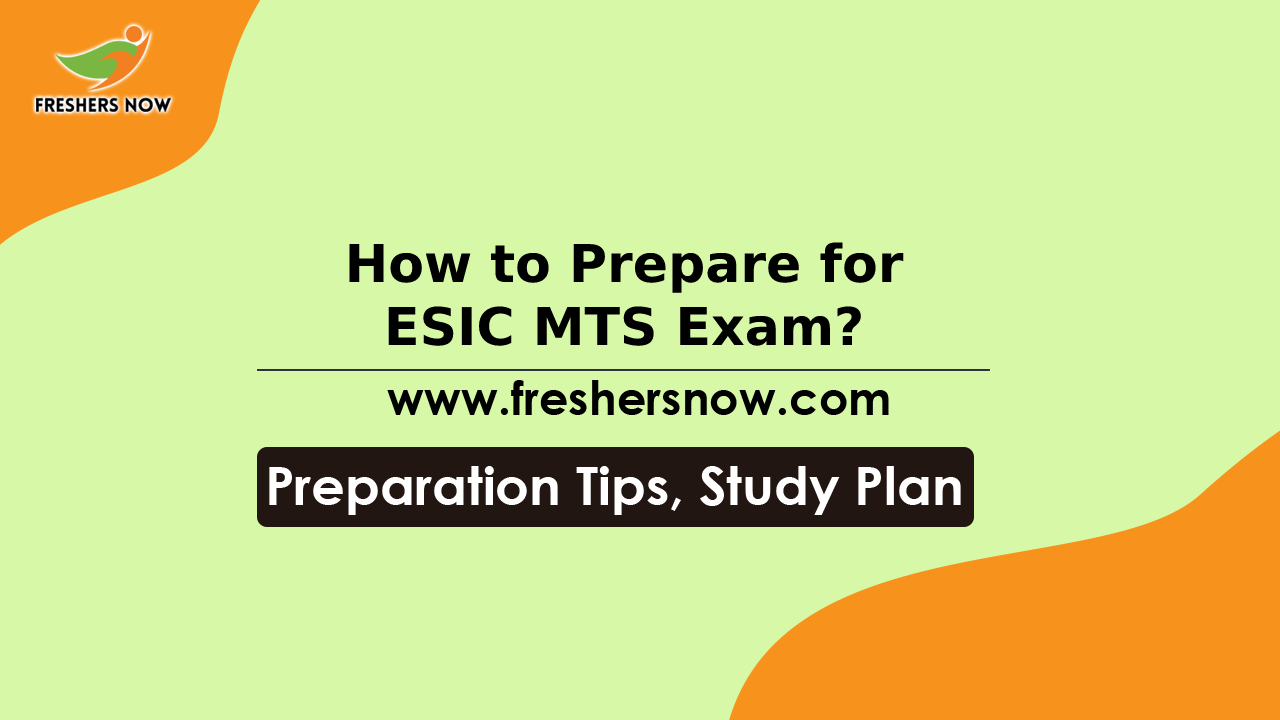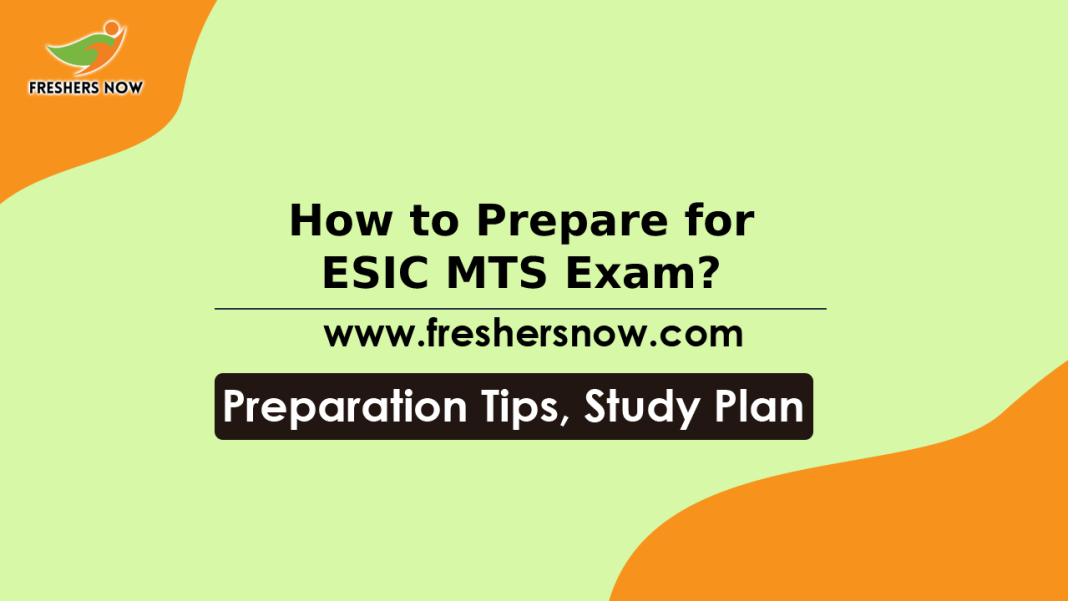 How to Prepare for ESIC MTS Exam? Study Plan, Preparation Tips, Study Material: The candidate in a worry about how to prepare for ESIC MTS. You don't have to. This article is going to rightly guide you with all the essential preparation tips for ESIC MTS as well as a study plan for you to regularize in your preparation for ESIC MTS. Additionally, take notes of what hits you so that you might not miss any of the adaptable information on how to crack the ESIC Multi Tasking Staff Exam.
With the major concern of preparation for the ESIC MTS exam. Candidates forget to access their bare minimum. That is cultivating the potential of understanding the pattern of the questions. Once you are able to get through these standards and criteria. You will eventually be able to implement all the prep tips for ESIC MTS. Follow along for more ESIC MTS Study Material, Tips & Tricks, Topics to be followed.
How to Prepare for ESIC MTS Exam? Study Plan, Preparation Tips
How To Prepare For ESIC MTS Exam?
Organization Name
Employees' State Insurance Corporation (ESIC), Telangana
Post Name
MTS (Multi Tasking Staff)
Stages Of Recruitment

Preliminary Examination
Mains Examination
Computer Skill Test

Category
Preparation Tips
Official Website
esic.nic.in
ESIC MTS Test Pattern
Phase-1 Prelims Examination

Phase 2 – Main Examination
Name of the Test (Objective Tests)
Max. Marks
Duration
General Intelligence and Reasoning
50
2 hours
General Awareness
50
Quantitative Aptitude
50
English Comprehension
50
Total: 200 Marks
Preparation tips for ESIC MTS
This section of the article will guide you through the preparation tips for ESIC MTS. Ensure that you are at the right key point in implementing your exam preparation for ESIC MTS.
Get the latest updates on exam patterns & syllabus of ESIC.
Make precise planning mentioning each topic you are going to prepare on a regular basis.
Cover foundational topics from NCERT books.
Have regular revision with current affairs and mental capacity.
Start making handy notes for all the topics.
Have scheduled Revision slots.
Practical Mock tests and model papers to enhance your skills. Include practice previous papers. This will increase the predictability of questions.
Follow the formula for speed and accuracy.
Maintain accountability to revisions.
Take timely breaks. Cultivate the habit of doing a refreshing activity.
ESIC MTS study plan
Candidates who are devising a quick study plan for ESIC MTS. Here you have. The easy and convenient readable plan for ESIC MTS exam preparation.
Firstly, make a study timetable which includes breaks, revision slots as well as weekly targets.
Secondly, analyze the complex and the mastered topics separately.
Thirdly, seek professional guidance.
Fourth, do not have collective resources/ study tools. Have a component breakdown of the best books for ESIC MTS.
Finally, cultivate a study routine whilst having a day to day goals.
ESIC MTS Study Material
| | |
| --- | --- |
| ESIC MTS Preparation Material | PDF Links |
| To Download ESIC Previous Year Question Paper PDF – MTS | Click Here |
| ESIC MTS Steno Exam Paper PDF Download – MTS | Click Here |
Ace your exam preparation with ESIC MTS tips. Follow the ESIC MTS study plan on a regular basis. Good luck with your exam. Stay connected for more informative articles, study plans, preparation tips, strategies for exams, best books, and many more. All in one place on our website freshersnow.com.