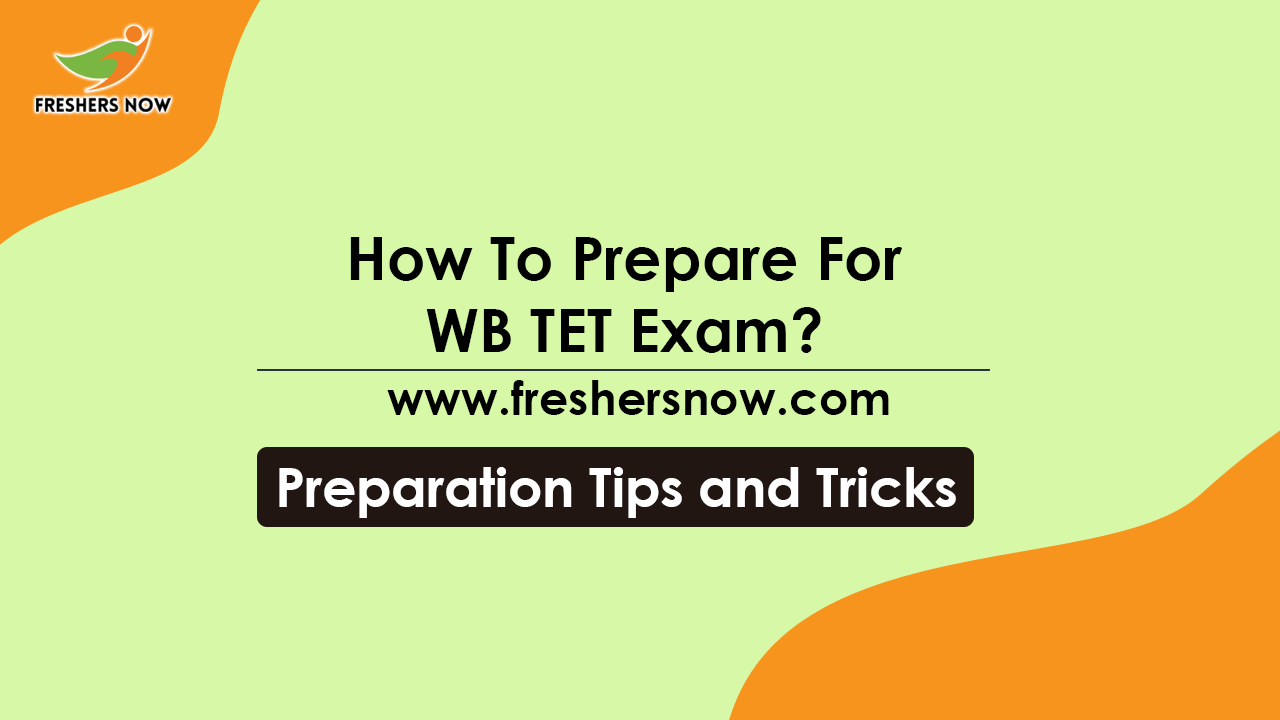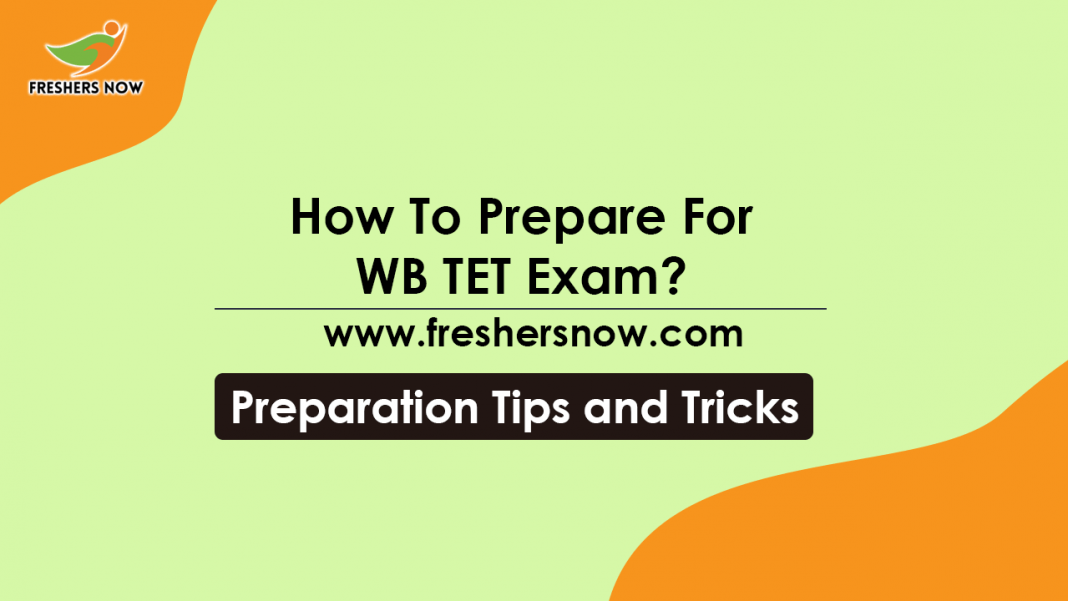 How To Prepare For WB TET Exam? Preparation Tips, Study Plan: Hey guys…!!! Our FreshersNow team is very excited and designed this page. From this page, you can easily check full information about the Weste Bengal Teachers Eligibility Test. Those who are preparing for the WB TET Exam shouldn't miss this article. You people can get the WB TET Preparation Tips, WB TET Exam Study Plan, Latest WB TET Test Pattern, WB TET Reference Books, and more. Before you gear up with your WB TET Exam Preparation check this page out to know How To Crack WB TET Exam? Scroll through this and know the techniques to make up a good WB TET Exam Preparation Time Table.
How to Crack WB TET 2022?
How To Crack West Bengal TET Exam 
Organization Name
West Bengal Board of Primary Education (WBBPE)
Test Name
West Bengal Teachers Eligibility Test (WB TET)
Category
Preparation Tips
Selection Process
Written Test, Interview, or Document Verification
Location
West Bengal
Official Site
wbbpe.org
What Is WB TET Exam?
The West Bengal Teacher Eligibility Test (WB TET) is one of the state's most popular teacher examinations. The TET exam is taken by candidates who want to work as primary or secondary school teachers. Although the West Bengal TET exam is not difficult to pass, candidates can ace the exam with ease if they follow the right preparation strategy. To reach the goal check all the sections arranged on this page. Do read all the sections below for perfect planning.
WB TET 2022 Exam Pattern
It is vital to be aware of the exam pattern too. There are 150 Objective Type Questions (MCQs) in the WB TET Examination. The West Bengal TET Exam 2021 will be a 150-mark exam. There will be one mark awarded for each correct answer, with no negative marking for incorrect or unattempted questions.
Paper
Subject Name
No. of Questions
Marks
1
Child Development and Pedagogy
30
30
Language 1: English
30
30
Language 2: Bengal
30
30
Mathematics
30
30
Environment Studies
30
30
Total
150
150
2
Child Development and Pedagogy: Compulosry
30
30
Language 1: English Compulsory
30
30
Language 2: Bengali Compulsory
30
30
Maths or Science (For Maths and Science Teachers)
60
60
Social Science (For Social Science Teacher)
Total
 150
150
WB TET Exam Study Plan
A study plan for any competitive exam should be according to the candidate's ability. As the level of human understanding of the subject or situation will be different, the tracking ability will also vary. So, before you start up a WB TET Exam Preparation fix one timetable and then proceed with your WB TET Exam Study Plan. There will be a day plan, an hour plan, or a monthly plan. Also, one can sit on to complete one whole subject syllabus, while a few others will take up an hour plan. Firstly, conclude yourself which plan to take. After preparation of the well-organized study plan. Constant concentration is also vital. And by taking mock tests helps you analyze your preparation. Prioritize your study plan, allow nothing to distract you till you reach your target.
WB TET Preparation Tips – West Bengal TET Exam
The candidate's first and most important task is to concentrate on the fundamentals. The WB TET examination is made up of everything a candidate has learned so far.
Learning the basics of each subject, Keeping this in mind, the candidate should devote the first few days to understand all the basics.
Also, try to figure out the topics that you should work hard on at the initial stage itself.
Time management is the only way to reach the goal. Work on it by taking mock tests.
Use the proper study materials aside from a strong determination, one thing that always aids candidates is the use of appropriate study materials.
Make use of all the resources available.
Previous year papers and question banks are must go through. Candidates should set aside some time to select appropriate study materials that reflect the theme.
Do follow our website @ freshersnow.com to check more details on WB TET Exam.