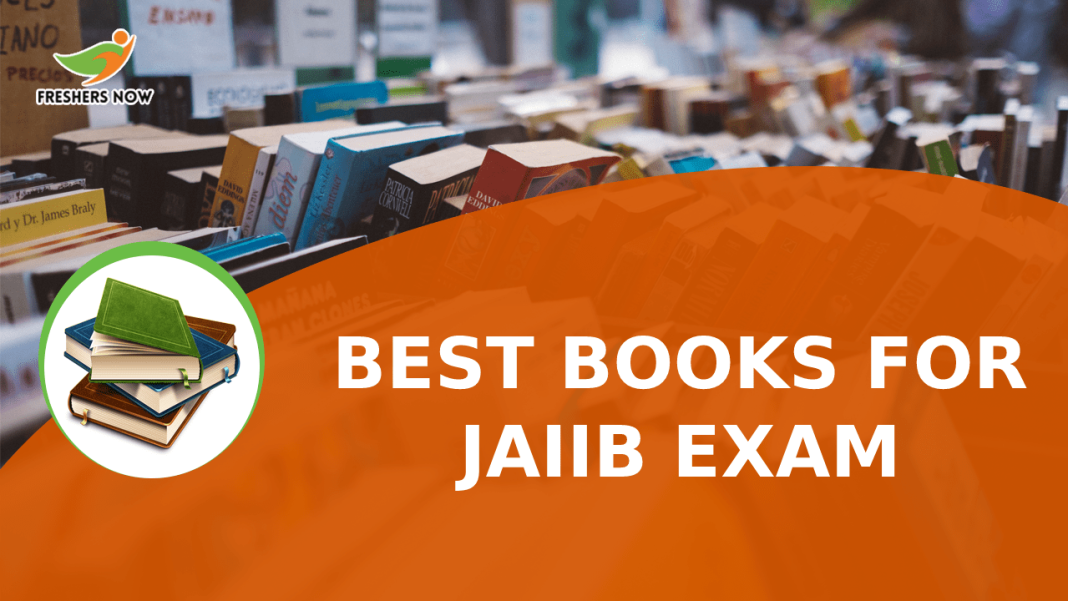 List of Best Books for JAIIB Exam – JAIIB Preparation Books: Candidates preparing for JAIIB Exam can get Top Best Books for JAIIB Exam. You need to have the right set of JAIIB Exam preparation books. As you have come to the right article you need to make sure that you have a list of the best books for the JAIIB Exam. Consequently, the mentioned JAIIB preparation books will help you to ace your JAIIB Exam preparation.
List of Best Books for JAIIB Exam – JAIIB Preparation Books
Best Books for JAIIB Exam 
Authority Name
Indian Institute of Banking & Finance (IIBF)
Course Name
Junior Associate of the Indian Institute of the Bankers (JAIIB)
Name of Exam
IIBF JAIIB Exam
Category
Best Reference Books
Mode of Admit Card Declaration
Online
Official Site
iibf.org.in
JAIIB Exam Best Books
Principles and Practices of Banking for JAIIB and Diploma in Banking and Finance Abinash Kumar Mandilwar
JAIIB Refresher (All 3 subjects) (English) N K Gupta/ IBC Academy Publications
COMBO SET FOR JAIIB 3 BOOKS SET ( LEGAL, PRINCIPLES, AND ACCOUNTING ) Arundeep Toor N.S. Toor and Fourteenth
Gude To Jaiib Legal And Regulatory Aspects Of Banking, Accounting And Finance For Bankers, Principles and Practices Of Banking Set Of 3 Book Combo NS Toor/ A Publisher
Accounting and Finance for Bankers Med/ Macmillan Education
Principles & Practices of Banking – Macmillan Publishers India Pvt. Ltd.
Legal and Regulatory Aspects of Banking – JAIIB (3rd Edition) – Macmillan
Bankers' Handbook on Credit Management – Taxmann Publications Pvt. Ltd.
Section-Wise JAIIB Books
This section of the article will guide you through the list of best books for JAIIB. In addition, you will get section-wise JAIIB books. So, do not miss any part of the article. Follow along.
List of Best Books for JAIIB – JAIIB Principles and Practices of Banking
Objective Banking and Financial Awareness – Dhankar Publication
Principles and Practices of Banking 3rd Edition – Macmillan Education
JAIIB Practice WorkBook 7th Edition – Exam Block
JAIIB Accounting and Finance
Accounting and Finance for Bankers – Macmillan Education
Banking Awareness (Objective with Subjective) – Sangram Keshari Rout
Fast Track Objective Arithmetic – Rajesh Varma/ Arihant
JAIIB Legal and Regulatory Aspects of Banking
Legal and Regulatory Aspects of Banking – IIBF
Analytical Reasoning – MK Pandey
Objective Banking & Financial Awareness – Dhankar Publication
A list of the best books JAIIB exam is well presented for your preparation. Ensure that you are implementing them on a regular basis. Stay connected for more freshersnow.com