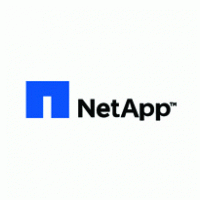 NetApp Recruitment 2020 For Professional Services Engineer in Bangalore: The Recruiters of NetApp Company have scheduled NetApp Recruitment 2020 Drive for Professional Services Engineer Role. Candidates who are eligible for the NetApp Recruitment 2020 can apply through the link provided below. This is only for the candidates who have a minimum of 5 years of related experience with a Bachelor's degree, or 3 years and a Master's degree; or a Ph.D. without experience; or equivalent work experience. Aspirants who want to work in NetApp India Private LimitedNetApp Recruitment in Banglore can apply. For more details about NetApp Jobs, visit the netapp.com website. Moreover, the applicants who have knowledge of ITIL methodologies can also apply.
You Can Also Check: ★ Freshers Jobs
NetApp Recruitment 2020 – Overview
| | |
| --- | --- |
| Company Name | NetApp India Private Limited |
| Qualification | Any Graduate |
| Experience | 0 – 5 Years |
| Job Location | Bangalore |
| Job Role | Professional Services Engineer |
| Category | IT Jobs |
| Official Website | netapp.com |
NetApp Job Summary
NetApp Recruiters are looking for a motivated Remote Delivery Engineer to join our 24×7 Storage operations team and service our Cloud and Managed Services Customers. You will provide Level 3/4 support to our customers by responding to Incidents, working on Service Requests, Problem Management, Infrastructure Improvements, and planning and performing NetApp Ontap upgrades.
Experience in supporting a varied clientele is essential as is a strong understanding of NetApp storage-based technologies. Listed as one of the best places to work, NetApp has an exciting opportunity for you to join a global team of elite technologists. This role will offer outstanding personal satisfaction and the opportunity to make a genuine difference to a growing organization within NetApp. Our team is incredibly passionate about customer experience and understands the value of strong relationships both internally and externally.
NetApp Job Requirements
Proficient understanding of NetApp Storage concepts, related management tools, and related Storage technologies (Snapshots, controller failover, provisioning, deduplication, cloning, Snapmirror, IntelliSnap) including monitoring and troubleshooting, administration, replication technologies, security hardening, and performance tuning.
Experience with automation tools such as NetApp Workflow Automation.
Experienced in NetApp Storage (Deploying and administering NetApp Storage – CDOT and 7-Mode, Troubleshooting Performance Issues, performing firmware and operating system upgrades, using storage management tools – OnCommand Unified Manager/
Performance Manager/ Insight, Managing backup integration with NetApp technologies).
Experience in other NetApp storage technologies like Storage grid, E-Series, SolidFire would be highly regarded.
Experience in writing basic PowerShell/ Python scripts would be beneficial.
You Can Also Check: ★ Placement Papers
NetApp Recruitment 2020 – Educational Qualification
ITIL Fundamentals certification (desirable)
Typically requires a minimum of 5 years of related experience with a Bachelor's degree; or 3 years and a Master's degree; a Ph.D. without experience; or equivalent work experience.
A thorough understanding of other components in the infrastructure stack – compute, virtualization, and networks: (NetApp/ Cisco Flex pod architecture, Cisco UCS platform,
IBM Blade Center, System X, VMWare vSphere, Microsoft Operating Systems and Applications, Commvault)
Understanding of outsourcing/ managed service and Cloud industry
Strong understanding of Storage protocols and technologies (CIFS, NFS, iSCSI, Fibre Channel switching and networks)
Knowledge in ITIL methodologies: change, incident, problem, and configuration management
NetApp Company Profile
Founded in 1992 and headquartered in? Sunnyvale, California, NetApp specializes in helping our customers get the most out of their data with industry-leading cloud data services, storage systems, and software. NetApp got its start way back in 1992, when using the internet meant dialing up and hearing beeps, crackles, and eeps. By tech company standards we've seen it all, and we've not only survived, but we've also thrived. That's because we've kept our focus on one thing—the data. Continuously improving how it's managed, stored, analyzed, protected, and moved.
Throughout our history, we've managed to shift and grow with different waves of change. In fact, we ran toward those waves and popped up riding them like Kelly Slater.
Our strategy has always been shaped around helping our customers embrace the full potential of new technologies—from the rise of the internet to helping large enterprise customers in vertical markets, to bringing new systems to market. And today, we're focused on unlocking the best of the cloud by partnering with the world's biggest cloud providers. Of course, the future will be filled with many more waves of change. We'll be the ones running toward them, adapting and developing our knowledge, and enabling others to enjoy the ride.
You Can Also Check: ★ Interview Questions
How to apply for NetApp Recruitment for Professional Services Engineer?
Click the link provided below or visit the official careers page @ https://www.netapp.com/company/careers/.
Follow each and every information which is given by NetApp Company.
After that, click on the Apply Now button.
A page will be redirected.
If you already have registered in NetApp Careers, then log in with the details.
Otherwise, click on the Create an Account option to create a new account.
After creating, enter with your login details.
Then fill in all the details which are mentioned in the application form.
You can download the application form for further usage.
Click Here To Apply for NetApp Recruitment 2020 for Professional Services Engineer in Bangalore
Aspirants who want to clarify doubts can drop your queries in the comment section below. If candidates want to know more details about NetApp Recruitment, visit our website FreshersNow.Com. Bookmark this website to get daily notifications.