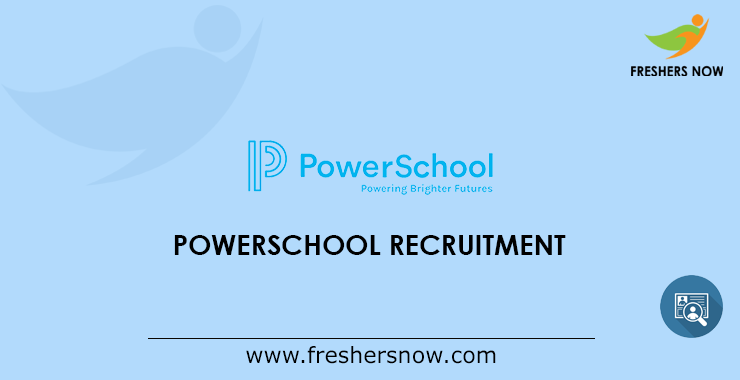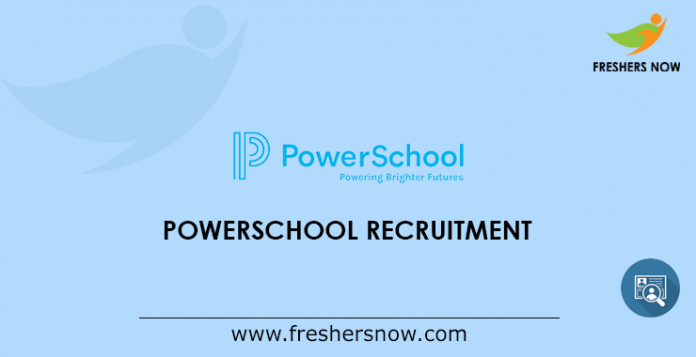 PowerSchool Recruitment 2019: Are you searching for PowerSchool Jobs In Bangalore? Then, go ahead and then check the latest PowerSchool Recruitment in Bangalore information. The recruiters of PowerSchool are looking for the B.E, B.Tech candidates of 0 – 2 Years of experience for Associate Software Engineer role. All the interested and eligible candidates are requested to check the PowerSchool Eligibility Criteria 2019 before applying for the PowerSchool Recruitment Drive. With the help of the below-attached link you can apply for the drive.
You Can Also Check: ★ Interview Questions & Answers

PowerSchool Recruitment 2019 – Overview
| | |
| --- | --- |
| Company Name | PowerSchool |
| Job Role | Associate Software Engineer |
| Qualification | B.E, B.Tech |
| Category | IT Software |
| Experience | 0 – 2 Years |
| Location | Bangalore |
| Website | www.powerschool.com |
PowerSchool Eligibility Criteria 2019
0 – 2 Years experience in a software engineer role
Bachelor's degree in Computer Science or Information Technologies required or equivalent experience
Strong experience with Reporting Services
Experience with automated testing, High personal code/development standards (peer testing, unit testing, documentation, etc)
Strong written and verbal communication skills
Strong ability to handle a heavy workload with multiple projects and frequent interruptions
Advanced knowledge in 4GL
Strong ability to work with current software design principles and concepts such as patterns, algorithms, data structures, dependency injection, Microservices, MV, SOA, n-tier architecture
Strong ability to work in a changing, dynamic environment.
About PowerSchool
PowerSchool believes in the simple truth that every student deserves the best opportunities in life. That's why its mission is to power the education ecosystem with unified technology that helps educators and students realize their potential, in their way. From the back office to the classroom to the home, PowerSchool helps schools and districts efficiently manage instruction, learning, grading, attendance, assessment, analytics, state reporting, special education, student registration, talent, finance, and HR. Today, PowerSchool is proud to be the leading provider of K-12 education application technology supporting over 45 million students in over 70 countries.
You Can Also Check: ★ Placement Papers
Duties & Responsibilities
Essential duties and responsibilities include the following. Reasonable accommodations may be made to enable individuals with disabilities to perform the essential functions.
Investigate and resolve issues reported for a large web application following best practices such as authoring or updating unit tests, writing maintainable code, applying established patterns and algorithms.
Analyze performance and develop improvements to the performance of web applications.
Assist with security updates to a web application.
Perform upgrades to 3rd party libraries and tools used by the web application
Implement new web application software features and products following best practices such as authoring of unit tests, writing maintainable code, applying established patterns and algorithms
Specialize in client or server-side web application development as a member of a project team. Preference for familiarity with the full technical stack.
Develop software to support internal initiatives, tools, update framework and application functionality
Work as part of an Agile SCRUM team in the planning, scoping, estimation and execution of technical solutions
Work within a wide range of new and legacy code and technologies in a mature codebase
Other duties as assigned
Applying Process For PowerSchool Recruitment 2019 Drive?
Candidates can check the below-given link to apply for the PowerSchool Recruitment 2019 Drive. Initially, you have to read all the information as given on the job profile. After that, click the apply button. Fill all the details and then upload the resume and other documents as required. Finally, submit the application form. As you are assigned to the PowerSchool Recruitment 2019 Drive schedule, you have to attend it on time.
To Apply For PowerSchool Recruitment 2019: Click Here
As Freshers Now is the best platform, so all the candidates who are seeking for the latest PowerSchool Jobs in Bangalore can check our page to get the latest updates.