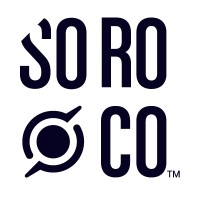 Soroco India Recruitment 2020 For Software Engineer in Bangalore: The recruiters of Soroco India are planning to conduct Soroco India Recruitment for Software Engineer. So, aspirants who are willing to work as a Software Engineer can grab the great opportunity to apply for Soroco India Recruitment 2020. Interested applicants can go through this article. Moreover, at the end of the article, we have provided the direct application link to apply for Soroco India Recruitment 2020 Drive. Candidates who have 0 – 3 Years of experience can attend the Soroco India Recruitment in Bangalore. Visit the official website of Soroco India, www.sroco.com for more Soroco India Jobs.
You Can Also Check: Interview Questions
Soroco India Recruitment 2020 – Overview
| | |
| --- | --- |
| Company Name | Soroco |
| Qualification | BE, B.Tech |
| Experience | 0 – 3 years |
| Job Location | Bangalore |
| Job Role | Software Engineer |
| Category | IT Jobs |
| Official Website | soroco.com |
Job Role
A Software Engineer should be passionate to work on hard problems spanning machine learning (ML) space including computer vision, natural language understanding, predictive modeling as well as enterprise product development
Responsibilities Include (but are not limited to)
Design, architect, and build high-quality scalable ML and non-ML enterprise product and features
Own projects end-to-end, including gathering requirements, solutions and designing architecture, developing, testing, deploying, and maintaining systems
Interact and collaborate with our high-quality technical team across India and the US
How do you grow?
Soroco believes in supporting you and your career. We will encourage you to grow by providing you with professional development opportunities across multiple business functions. Joining a young company will allow you to explore what is possible and have a high impact.
You Can Also Check: Placement Papers
Candidate
The ideal Software Engineer will be flexible and an attitude to learn anything and a willingness to provide the highest level of professional service.
Key Requirements and Qualifications
B.E. / B.Tech from a top university in India in one of the following departments (i) Computer Science, (ii) Information Sciences, (iii) Electrical Engineering, (iv) Electronics – or equivalent.
0 to 3 years of experience with an undergrad CGPA >= 8.00
Previous coursework or relevant experience in the following areas: software design, object-oriented programming, databases, operating systems, computer networks, and (ideally) multi-threaded programming.
Ability to communicate and collaborate with experts in the field
Knowledge of deep learning approaches in object detection, segmentation, natural language processing is preferred
Hands-on experience with data science, deep learning/ machine learning
Exposure to deep learning frameworks such as PyTorch and TensorFlow is preferred
Significant programming expertise and/or have been programming a long time as a serious interest
High learnability quotient, good value system and must be a disciplined team player
Comfort and confidence in solving unstructured problems
Desire to design and build large, enterprise-grade software systems from scratch
Ability to build large enterprise-grade systems
Desire and endurance to solve difficult problems in computer science in diverse fields
Ability to learn and grasp any problem quickly
Soroco India Profile
We are a young, fast-growing AI company shaking up how work gets done across the enterprise. Every day, we help clients identify opportunities for automation, and then use a variety of AI and advanced automation techniques to rapidly model manual work in the form of code. Our impact has already been felt across some of the most reputable Fortune 500 companies, who are consequently seeing major gains in efficiency, client satisfaction, and overall savings. It's an exciting experience to watch companies transform themselves rapidly with Soroco!
Based across the US, UK, and India, our team includes several PhDs and graduates from top-notch universities such as MIT, Harvard, Carnegie Mellon, Dartmouth, and top rankers/ medalists from the IITs and NITs. The senior leadership includes a former founder of a VC/ hedge fund, a computer scientist from Harvard, and a former founder of a successful digital media firm. Our team has collectively published more than 100 papers in international journals and conferences and been granted over 20 patents. Our board members include some of the most well-known entrepreneurs across the globe, and our early clients include some of the most innovative Fortune 100 companies.
How to apply for Soroco India Recruitment 2020 Drive?
Click on the link provided below or check the official site @ soroco.com.
Then go through each and every section on the home page.
After completion, fill in the details which are mentioned on the page.
Then, click on the Submit Application button to submit the application form.
If you want the application form, you can download it for further usage.
To Apply for Soroco India Recruitment 2020 Drive for Software Engineer in Bangalore – Click Here
Hope all the candidates got the required information about Soroco India Recruitment 2020 Drive. If you want any clarity, drop your query in the comment section below. Want to know more information about IT Jobs, Govt Jobs, Walkins, etc., then visit our website FreshersNow.Com. By clicking Ctrl + D to bookmark our website and get daily notifications.