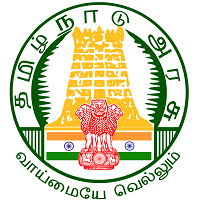 TNPSC Accounts Officer Grade 3 Syllabus 2022 & Exam Pattern PDF Download: The Tamil Nadu Public Service Commission has given the TNPSC Accounts Officer Grade 3 Syllabus 2022 along with the notification. We have collected the detailed TNPSC Accounts Officer Grade 3 Exam Pattern 2022 from there and given it here in the form of a table. Also, along with the subject wise TNPSC Accounts Officer Class 3 Syllabus 2022 topics, the TNPSC Accounts Officer Class 3 Exam Pattern 2022 PDF is also attached at the end section of the page. By practicing according to the TNPSC Accounts Officer Syllabus 2022 candidates will gain the highest scores in the exam followed by attaining the post of the Accounts Officer Class III.
There are 2 Papers in the Exam. Paper I is a subject-based paper which contains 200 Questions from Cost Accountancy. Paper II contains 2 Parts. Part A is a Tamil Eligibility Test and Part B will be conducted for 150 Marks where 100 Questions will be asked from the subjects General studies, Aptitude & Mental Ability Test. And, an Interview will be conducted for 60 Marks. Where you have to attempt the Test for a total of 510 Marks. And, the time duration for the exam will be 3 Hours (Per paper). Go to the below sections and get more details about the TNPSC Accounts Officer Syllabus 2022 and the Exam Pattern.
TNPSC Accounts Officer Grade 3 Syllabus 2022 – Details
TNPSC Accounts Officer Syllabus 2022
Organization Name
Tamil Nadu Public Service Commission (TNPSC)
Post Name
Accounts Officer Class III
Category
Syllabus
Selection Process
Computer-Based Test (CBT) & Oral Test
Job Location
Tamil Nadu
Official Site
tnpsc.gov.in
TNPSC Accounts Officer Grade 3 Exam Pattern 2022
The TNPSC Accounts Officer Class 3 Exam Pattern 2022 is given here in this section. Referring to the table will give you all details about the subjects, number of questions from each subject, the number of marks, number of parts, number of papers and the time duration of the exam, etc., The TNPSC Accounts Officer Grade 3 Exam Pattern 2022 is available in a PDF format as well for the sake of the exam appearing candidates. Those who got qualified in the Computer-Based Test (CBT) will be called for the Oral Test.
Name of the Subjects
Number of Questions
Number of Marks 
Paper I
Subject Paper (PG Degree standard)

Cost Accountancy (Code No. 333)

200
300
Paper II
Part A: Tamil Eligibility Test (150 Marks)
100
150

Note:

Minimum qualifying marks –60 marks (40% of 150)
Marks secured in Part-A of Paper-II will not be taken into account for ranking.

Part B: General Studies (Code No. 003)

General Studies (Degree Standard) – 75 Questions
Aptitude & Mental Ability Test (SSLC Standard) – 25 Questions

100
150
Interview and Records
60
Total
510 Marks
Time Duration: 3 Hours (per Each Paper) 
NOTE:
Answer sheets of Paper-I and Part B of Paper II of the candidates will not be evaluated, if the candidate does not secure minimum qualifying marks in Part-A of Paper-II.
Only marks secured in Paper-I and Part-B of Paper-II will be considered for ranking.
The questions in paper I and Part–B of Paper-II will be set both in Tamil and English.
Part A in Paper II is objective Test.
TNPSC Accounts Officer Grade 3 Syllabus 2022 – Important Links
Download TNPSC Accounts Officer Grade 3 Syllabus 2022 & Exam Pattern PDF
Click Here
Download TNPSC Accounts Officer Grade 3 Syllabus 2022 PDF
Check the topics given below and start your practice. TNPSC Accounts Officer Class 3 Syllabus 2022 helps a lot in gaining complete knowledge on all the topics. Moreover, aspirants have to include all the important topics and practice them time to time. If you guys download the TNPSC Accounts Officer Syllabus 2022 to your device, then it will be easy for you to practice the TNPSC Accounts Officer Grade 3 Syllabus 2022 Topics whenever you want. Complete all the topics from the TNPSC Accounts Officer Grade 3 Exam Pattern 2022 and get ready for the exam.
Paper  I
COST ACCOUNTANCY (Post Graduate Degree Standard) – CODE NO: 333
UNIT – I: ACCOUNTING
a) Accounting Standards – GAAP – AS – applicability, interpretation, scope and
compliance-IFRS- Ind AS
b) Company Accounts – Presentation of Financial Statements as per Schedule III of
Companies Act 2013 – Statement of Profit or Loss, Balance Sheet Cash flow
statement
c) Accounting of Banking, Electricity, and Insurance Companies
d) Accounting for Cooperative Societies
e) Branch and Departmental Accounts (including foreign branches)
f) Accounting for non-profit organizations and incomplete records
g) Computerised Accounting System
UNIT – II: AUDITING
a) Nature and scope and significance of auditing
b) Audit Engagement, Audit Programme, Audit working papers, Audit note book audit evidence and audit report
c) Internal check, internal control and internal audit- industry specific
d) Reporting requirements of under companies act – report vs certificate, contents of the report- and qualifications in the report.
e) Cost audit and Secretarial audit
f) Auditing of difference types of undertaking – education, hospitals, cooperative societies, banks, trusts, municipalities
UNIT – III: FINANCIAL MANAGEMENT
a) Meaning-objectives -scope of financial management
b) Sources of Funds- Introduction of Financial Markets- Capital & Money Markets
c) Tools for Financial Analysis – Ratio, Funds flow analysis
d) Cost of Capital, Capital Structure and Leverages
e) Working Capital Management- Financing – Cash, Inventory, Receivables and Payables
f) Dividend Decisions
g) Risk Management – risk measurement- risk analysis- Value at Risk(VAR)- Capital Adequacy Norms in Banking Industry
UNIT – IV: TAXATION
a) Direct Taxation- Residential Status- Heads of Income and Computation of Total Income under various heads- assessment of income of different persons -TDS/ TCS/ Advance Tax- Income Computation and Disclosure standards (Basic Concepts only) – Taxation as applicable to Government undertaking and Cooperative Societies.
b) Indirect Taxation- Canons of Taxation- Customs Law – Goods and Services Tax (GST) – CGST-SGST-IGST- Cess- Registration – Supply- Time of Supply- Value of Supply- Place of Supply-Input tax credit- Reverse Charge Mechanism (RCM) – Payment of Taxes.
UNIT – V: COMMERCIAL LAW, INDUSTRIAL LAW & COMPANY LAW
a) Indian Contract Act
b) Sale of Goods act
c) Negotiable Instrument act
d) Indian Partnership Act
e) Limited Liability Partnership Act
f) Factories act, Payment of Gratuity Act
g) Employees Provident Fund Act 1952
h) Employees State Insurance Act 1948
i) Payment of Bonus Act 1965, Minimum Wages Act 1948,
j) Companies act 2013-Promotion – Formation and related procedures – Types – Winding up
UNIT – VI: MANAGEMENT ACCOUNTING
a) introduction to Management Accounting – Relationship between Management accounting and cost accounting- Decision Making tools
b) Analysis and Interpretation of Financial Statements
c) Learning Curve – concepts and its application
UNIT – VII: Cost Management – Life Cycle costing- Target Costing- Kaizen Costing- Value analysis and Engineering- Throughput Costing-Business Process Re-engineering- Back flush
costing- Activity Based Costing (ABC).
UNIT – VIII: DECISION MAKING TECHNIQUES
a) Marginal Costing – CVP analysis – Profit Volume Graph- Decision involving alternative choices – Make or Buy; Evaluation of Orders; Multiple scarce: Product sales:
b) Pricing Decisions – New Product pricing- use of costs in pricing – sensitivity analysis –
monopoly pricing- competitive pricing- Transfer pricing – Costing of Service Sectors
c) Variance Analysis and Reporting- Material, Labour, Overheads, Turnover and Profit.
UNIT – IX: PERFORMANCE EVALUATION & IMPROVEMENT TOOLS
a) Balanced Score Card
b) Supply Chain Management
c) Du-Pont Analysis
d) Bench Marking
e) Six sixma, Statistical Quality Control
f) Plan-Do-Check Action
g) Management Information
h) Total Productivity Management (TPM) and Total Quality Management (TQM)
i) SWOT analysis
UNIT – X: BUSINESS VALUATION
a) Meaning of Value, Valuation and Business Valuation
b) Valuation Methods – Non Discounted cash flow method- Discounted Cash Flow Method- Net Present Value Method (NPV)-Profitability Index Method(PI) – Internal Rate of Return Method(IRR)
c) Valuation of Inventory
d) Valuation of Investments
e) Valuation of Intangiables
f) Valuation of Human Resources
Paper-II – Part A – Tamil Eligibility Test (SSLC Standard)
பத்தாம் வகுப்பு த஭ம்
1. பிரித்தெழுதுெல்/ சேர்த்தெழுதுெல்.
2. ஋ெிர்ச்தேொல்லய஋டுத்தெழுதுெல்.
3. தபொருந்ெொச்தேொல்லயக்கண்டமிெல்.
4. பிலற ெிருத்ெம் (i) ேந்ெிப்பிலறல஬ நீக்குெல் ( ii) ஫஭புப் பிலறகள், லழுவுச் தேொற்கலரநீக்குெல்/ பிமத஫ொறிச் தேொற்கலரநீக்குெல்.
5. ஆங்கியச் தேொல்லுக்குசந஭ொனெ஫ிழ்ச் தேொல்லயஅமிெல்.
6. ஒயி஫ற்றும்தபொருள்சலறுபொடமிந்துேரி஬ொனதபொருலர஬மிெல்.
7. ஒருதபொருள்ெரும்பயதேொற்கள்.
8. சலர்ச்தேொல்லயத்செர்வுதேய்ெல்.
9. சலர்ச்தேொல்லயக் தகொடுத்து / லிலனமுற்று, லிலனத஬ச்ேம்,
லிலன஬ொயலையும்தப஬ர், தெொறிற்தப஬ல஭/ உருலொக்கல்.
10. அக஭லரிலேப்படிதேொற்கலரேீர் தேய்ெல்.
11. தேொற்கலரஒழுங்குப்படுத்ெிதேொற்தமொட஭ொக்குெல்.
12. இருலிலனகரின்தபொருள்சலறுபொடுஅமிெல்.
(஋.கொ.) குலிந்து-குலித்து
13. லிலடக்சகற்மலினொலலத்செர்ந்தெடுத்ெல்.
14. ஋வ்லலக லொக்கி஬ம் ஋ன க்கண்தடழுதுெல் – ென்லிலன, பிமலிலன, தேய்லிலன, தே஬ப்பொட்டுலிலனலொக்கி஬ங்கலரக்கண்தடழுதுெல்.
15. உலல஫஬ொல்லிரக்கப்தபறும் தபொருத்ெ஫ொனதபொருலரத்செர்ந்தெழுதுெல்
16. அலுலல்ேொர்ந்ெதேொற்கள்(கலயச்தேொல்)
17. லிலடலலககள்.
18. பிமத஫ொறிச் தேொற்களுக்கு இலை஬ொன ெ஫ிழ்ச் தேொற்கலரக் கண்டமிெல் (஋.கொ.)
சகொல்டுபிஸ்கட்– ெங்கக்கட்டி.
19. ஊர்ப் தப஬ர்கரின்஫ரூஉலல஋ழுதுக(஋.கொ.) ெஞ்ேொவூர்– ெஞ்லே
20. நிறுத்ெற்குமிகலரஅமிெல்.
21. சபச்சுலறக்கு, ஋ழுத்துலறக்கு(லொ஭ொன்–லருகிமொன்).
22. தேொற்கலரஇலைத்துபுெி஬தேொல்உருலொக்கல்.
23. தபொருத்ெ஫ொனகொயம்அல஫த்ெல்
(இமந்ெகொயம், நிகழ்கொயம், ஋ெிர்கொயம்).
24. ேரி஬ொனலினொச் தேொல்லயத்செர்ந்தெடு.
25. ேரி஬ொனஇலைப்புச் தேொல்
(஋னசல, ஌தனனில், ஆலக஬ொல், அெனொல், அதுசபொய).
26. அலடப்புக்குள்உள்ரதேொல்லயத்ெகுந்ெஇடத்ெில்சேர்க்க.
27. இருதபொருள்ெருக.
28. குமில்– தநடில்஫ொற்மம், தபொருள்சலறுபொடு.
29. கூற்று, கொ஭ைம்– ேரி஬ொ? ெலமொ?
30. கலயச்தேொற்கலரஅமிெல்:-
஋.கொ. – Artificial Intelligence – தே஬ற்லகநுண்ைமிவு
Super Computer -஫ீத்ெிமன்கைினி
31. தபொருத்ெ஫ொனதபொருலரத்தெரிவுதேய்ெல்
32. தேொற்கரின்கூட்டுப் தப஬ர்கள்(஋.கொ.) புல்–புற்கள்
33. ேரி஬ொனதெொடல஭த்செர்ந்தெடுத்ெல்
34. பிலறெிருத்துெல்(ஒரு-ஓர்)
35. தேொல்– தபொருள்– தபொருத்துக
36. ஒருல஫-பன்ல஫பிலற
37. பத்தி஬ியிருந்து வினாவிற்கானசரி஬ானவிலடல஬த்ததர்ந்மதடு.
Paper II – Part B – GENERAL STUDIES (DEGREE STANDARD) – CODE NO.003
UNIT-I: GENERAL SCIENCE
(i) Scientific Knowledge and Scientific Temper – Power of Reasoning – Rote Learning vs Conceptual Learning – Science as a tool to understand the past, present and future.
(ii) Nature of Universe – General Scientific Laws – Mechanics – Properties of Matter, Force, Motion and Energy – Everyday application of the Basic Principles of Mechanics, Electricity and Magnetism, Light, Sound, Heat, Nuclear Physics, Laser, Electronics and Communications.
(iii) Elements and Compounds, Acids, Bases, Salts, Petroleum Products, Fertilisers, Pesticides.
(iv) Main concepts of Life Science, Classification of Living Organisms, Evolution, Genetics, Physiology, Nutrition, Health and Hygiene, Human Diseases.
(v) Environment and Ecology.
UNIT-II: CURRENT EVENTS
(i) History – Latest diary of events – National symbols – Profile of States –
Eminent personalities and places in news – Sports-Books and authors. (ii) Polity – Political parties and political system in India-Public awareness and General administration- Welfare oriented Government schemes and their utility, Problems in Public Delivery Systems.
(iii) Geography-Geographical landmarks.
(iv) Economics-Current socio-economic issues.
(v) Science-Latest inventions in Science and Technology.
(vi) Prominent Personalities in various spheres – Arts, Science, Literature and Philosophy.
UNIT-III: GEOGRAPHY OF INDIA
(i) Location – Physical features – Monsoon, Rainfall, Weather and Climate – Water Resources – Rivers in India – Soil, Minerals and Natural Resources – Forest and Wildlife – Agricultural pattern.
(ii) Transport -Communication.
(iii) Social Geography – Population density and distribution- Racial, Linguistic Groups and Major Tribes.
(iv) Natural calamity – Disaster Management – Environmental pollution: Reasons and preventive measures – Climate change – Green energy.
UNIT–IV: HISTORY AND CULTURE OF INDIA
(i) Indus Valley Civilization – Guptas, Delhi Sultans, Mughals and Marathas – Age of Vijayanagaram and Bahmani Kingdoms – South Indian History.
(ii) Change and Continuity in the Socio – Cultural History of India.
(iii) Characteristics of Indian Culture, Unity in Diversity –Race, Language, Custom.
(iv) India as a Secular State, Social Harmony.
UNIT-V: INDIAN POLITY
(i) Constitution of India – Preamble to the Constitution- Salient features of the Constitution- Union, State and Union Territory.
(ii) Citizenship, Fundamental Rights, Fundamental Duties, Directive Principles of State Policy.
(iii) Union Executive, Union Legislature – State Executive, State Legislature – Local Governments, Panchayat Raj.
(iv) Spirit of Federalism: Centre-State Relationships.
(v) Election – Judiciary in India – Rule of Law.
(vi) Corruption in Public Life – Anti-corruption measures – Lokpal and Lok Ayukta – Right to Information- Empowerment of Women-Consumer Protection Forums, Human Rights Charter.
UNIT-VI: INDIAN ECONOMY
(i) Nature of Indian Economy – Five year plan models – an assessment – Planning Commission and Niti Ayog.
(ii) Sources of revenue – Reserve Bank of India – Fiscal Policy and Monetary Policy – Finance Commission – Resource sharing between Union and State Governments – Goods and Services Tax.
(iii) Structure of Indian Economy and Employment Generation, Land Reforms and Agriculture – Application of Science and Technology in Agriculture – Industrial growth – Rural Welfare Oriented Programmes – Social Problems – Population, Education, Health, Employment, Poverty.
UNIT-VII: INDIAN NATIONAL MOVEMENT
(i) National Renaissance –Early uprising against British rule – Indian National Congress – Emergence of leaders –B.R.Ambedkar, Bhagat Singh, Bharathiar, V.O. Chidambaranar Jawaharlal Nehru, Kamarajar, Mahatma Gandhi, Maulana Abul Kalam Azad, Thanthai Periyar, Rajaji, Subash Chandra Bose, Rabindranath Tagore and others.
(ii) Different modes of Agitation: Growth of Satyagraha and Militant Movements.
(iii) Communalism and Partition.
UNIT-VIII: History, Culture, Heritage and Socio-Political Movements in Tamil -Nadu
(i) History of Tamil Society, related Archaeological discoveries, Tamil Literature from Sangam Age till contemporary times.
(ii) Thirukkural : (a) Significance as a Secular Literature
(b) Relevance to Everyday Life
(c) Impact of Thirukkural on Humanity
(d) Thirukkural and Universal Values – Equality, Humanism, etc
(e) Relevance to Socio-Politico-Economic affairs
(f) Philosophical content in Thirukkural
(iii) Role of Tamil Nadu in freedom struggle – Early agitations against British Rule – Role of women in freedom struggle.
(iv) Evolution of 19th and 20th Century Socio – Political Movements in Tamil Nadu – Justice Party, Growth of Rationalism – Self Respect Movement, Dravidian Movement and Principles underlying both these Movements, Contributions of Thanthai Periyar and Perarignar Anna.
UNIT–IX: Development Administration in Tamil Nadu
(i) Human Development Indicators in Tamil Nadu and a comparative assessment across the Country – Impact of Social Reform Movements in the Socio – Economic Development of Tamil Nadu.
(ii) Political parties and Welfare schemes for various sections of people – Rationale behind Reservation Policy and access to Social Resources – Economic trends in Tamil Nadu – Role and impact of social welfare schemes in the Socio-Economic Development of Tamil Nadu.
(iii) Social Justice and Social Harmony as the Cornerstones of SocioEconomic Development.
(iv) Education and Health Systems in Tamil Nadu.
(v) Geography of Tamil Nadu and its impact on Economic growth.
(vi) Achievements of Tamil Nadu in various fields.
(vii) e-Governance in Tamil Nadu.
UNIT-X: APTITUDE AND MENTAL ABILITY
(i) Simplification – Percentage – Highest Common Factor (HCF) – Lowest Common Multiple (LCM).
(ii) Ratio and Proportion.
(iii) Simple interest – Compound interest – Area – Volume – Time and Work.
(iv) Logical Reasoning – Puzzles-Dice – Visual Reasoning – Alpha numeric Reasoning – Number Series.
Hope you guys have found this article about TNPSC Accounts Officer Grade 3 Syllabus 2022 worthwhile. For more latest govt exam syllabus kindly check our Freshersnow.com website right now.
TNPSC Accounts Officer Class 3 Syllabus 2022 – FAQs
Where can I download the TNPSC Accounts Officer Grade 3 Syllabus 2022?
Candidates can download the TNPSC Accounts Officer Grade 3 Syllabus 2022 from our website @Freshersnow.com which is available in PDF format.
What is the Time Duration for the TNPSC Accounts Officer Grade 3 Exam?
The Time Duration will be 3 Hours for each Paper i.e., Paper I & Paper II.