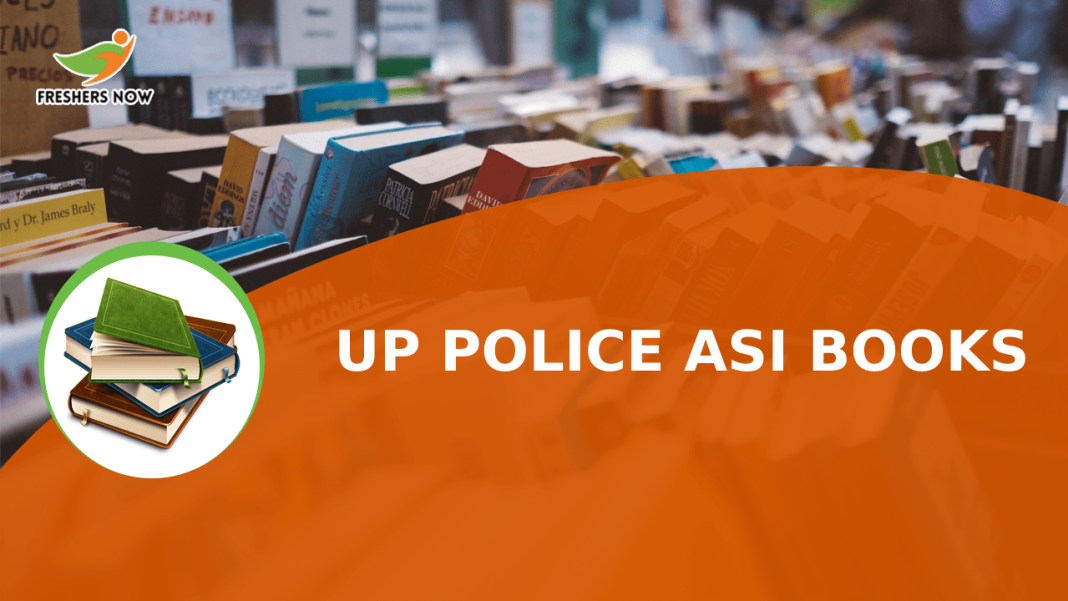 UP Police ASI Books – Best Books for UP Police ASI Exam: UP Police ASI Preparation Books is what you are going to get. This article will guide you through Best Books To Prepare For Uttar Pradesh ASI Exam. It is very important to be well prepared for the UP Police ASI Exam. You should have adequate study resources for this Assistant Sub Inspector Exam Preparation. Follow this article carefully and take a note of the list of UP Police ASI Reference Books/ UP Police ASI Exam Books. Do take notes and understand your exam preparation levels at your convenience.
★★ Best Reference Books ★★
Lis of Best Books for UP Police ASI Exam
COMBO UP SI: Book-1 Samanya Hindi, Book-2 UP SI Part-I Mool Vidhi, Book-3 UP SI Part-2 Samvidhan Evam Mansik Abhiruchi – X-EEED Publication
UP Police Sub Inspector Complete Course Books – Yukti Publication
Vastunisth Samanya Hindi for UP SI, UP TGT & PGT, CTET/ UPTET Competition Exam – Aditya Publication
UP Police SI Samanya Hindi – Yukti Publication
Lucent's Samanya Hindi – Lucent Publication
Mool Vidhi (Fundamental Law) Uttar Pradesh Sub-Inspector (Si) Avum Platoon Commander Exam 2020 – Arihant
Mool vidhi Evam Bhartiya Samvidhan Complete Textbook 2020 – Agrawal Group Of Publications (Agrawal Examcart)
Up Police Moolvidhi Savindhan Mansik Avam Abhiruchi – SD Publication
General Knowledge 2020 – Arihant Publications
UP Sub Inspector Chapter-wise Solved Papers Numerical Ability Test & Mental Ability Test – Youth Competition Times
A Fast Track Course in Mental Ability – Arihant Publication
Numerical Ability 18 Days Wonder – S Chand
Master Reasoning Book Verbal, Non-Verbal & Analytical – Arihant Publication
General Intelligence Test/ Mental Ability Test 2019 Edition – Ramesh Publishing House
Samanya Budhimata Parikshan: Mansik Yogyata Parikshan – Ramesh Publishing House
Hope the provided UP Police ASI Preparation Books will be useful. So, consider these Best Books for UP Police ASI Exam during your test practice. Stay connected for more informative articles only on our website @ freshersnow.com.