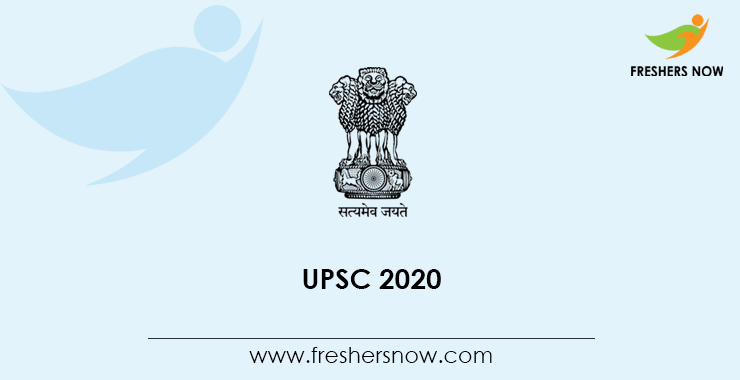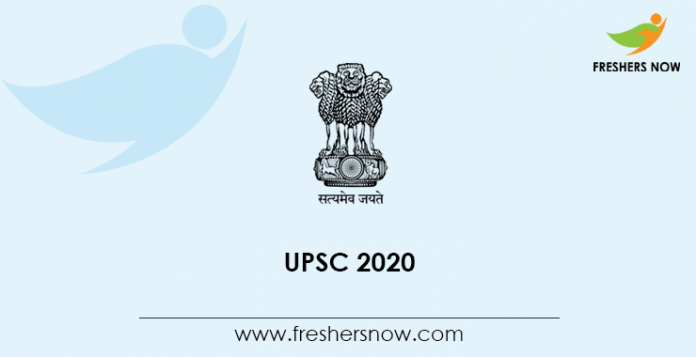 UPSC 2020-21 | Jobs, Syllabus, Result, Admit Card, Old Papers: Go through the Union Public Service Commission Updates presented in this post. By checking them, candidates will easily find the UPSC Notifications such as UPSC Jobs, UPSC Application Form, UPSC Syllabus, UPSC Previous Papers, UPSC Admit Card, UPSC Answer Keys, UPSC Results. And now, to not miss any new Union Public Service Commission Notifications, bookmark (CTRL+D) this article.
You Can Also Check ★ UPSC Exam Calendar
UPSC 2020-21 Notification
By checking this section, candidates will be able to find UPSC Jobs. For that click on the link available in this section. Freshers Now team is updating it regularly with the Application Form, Important Dates, Eligibility, Etc., Details.
UPSC 2020-21 Syllabus
UPSC 2020-21 Previous Question Papers
UPSC 2020-21 Admit Card
UPSC 2020-21 Answer Key
UPSC 2020-21 Result
Have you checked the complete Resource provided about the UPSC 2020-21? Well, then do not forget to check our site Freshersnow.com often.
UPSC 2020-21 – Frequently Asked Questions
What is the UPSC Full Form?
UPSC Full Form is Union Public Service Commission.
When was UPSC Formed?
On 1st October 1926, Union Public Service Commission is formed.
What is the UPSC Official Site?
https://upsc.gov.in/
What Details Can I Find from this UPSC 2020-21 Article?
Candidates will get updated about the UPSC Jobs, Syllabus, Previous Question Papers, Admit Card, Answer Keys, Results.
How Can I Check UPSC Jobs?
By following the UPSC Recruitment Page available at Freshersnow.com, candidates will get to know about the Union Public Service Commission Jobs. Candidates can also check the UPSC Official Site.
How to Download UPSC Syllabus and UPSC Previous Papers?
Candidates can check and download the List of UPSC Syllabus and UPSC Previous Papers PDF of all Exams.
Crack TCS NQT with the best course & faculties | Learn everything for TCS NQT at your own pace with 1-1 live doubt support. Click Here