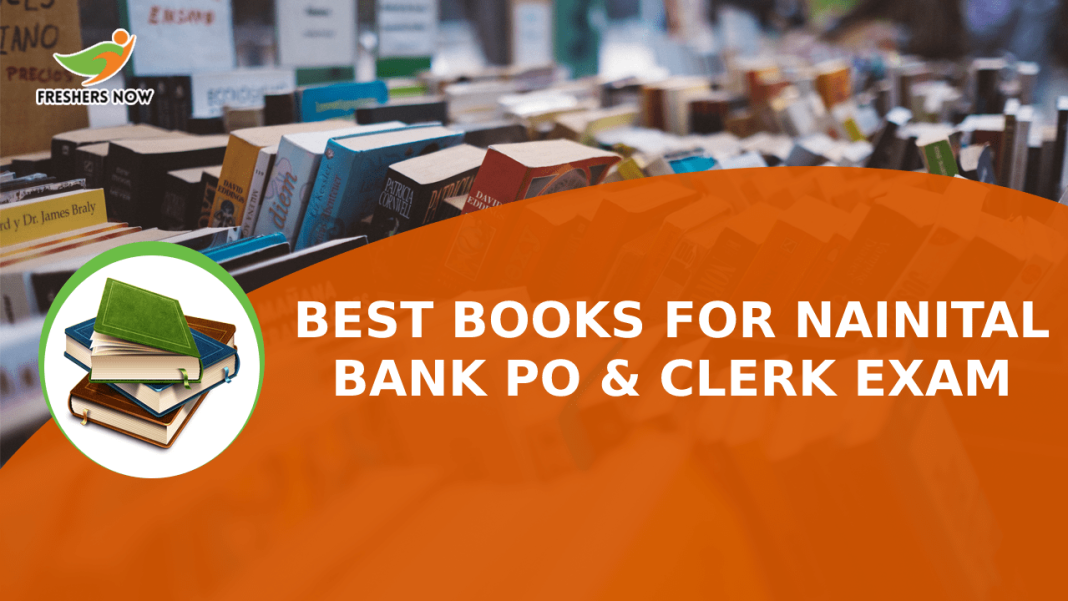 Best Books For Nainital Bank PO and Clerk Exam: Achieve a successful preparation with Best Books For Nainital Bank PO and Clerk Exam. You have come to the right article. You will be further guided with all the important books for Nainital Bank PO & Clerk. As you read along do take notes. So that you will not miss any of the Nainital Bank PO, Clerk books that are sectioned in this article. Subsequently, it is important to understand the criteria of your preparation. This will help you to pick the list of books for the exam conveniently. Follow along and read through categorically at your convenience.
★★ Best Reference Books ★★
Reasoning Ability Books for Nainital Bank
Verbal and Non-Verbal Reasoning by Dr RS Aggarwal
Analytical Reasoning Books by M.K Pandey
Reasoning Books for Competitive Examinations by Pearson
Lucents Verbal Reasoning
A new approach to Reasoning Books By B.S. Sijwali & S. Sijwali Arihant
Multi-Dimensional Reasoning Books by Mishra & Kumar Dr. Lal
General/ Computer Awareness Books for Nainital Bank
Best Book of General Knowledge by Subhash C Sonie
The Usborne Internet-Linked Book of Knowledge by Various
Mega Current Affairs Combo for Competitive Exams by Disha Publications
The Yearly Current Affairs 2020 with Rapid General Knowledge 2021 Combo for UPSC/
RRB by Disha Publications
Lucent's Computer – Rani Ahilya
Computer Fundamentals – P.K. Sinha
Computer awareness for general competitive exams by Soumya Ranjan Behera.
English Language Books for Nainital Bank
Word Power Made Easy by Norman Lewis
English (From Plinth to Paramount) by Neetu Singh
Objective General English by SP Bakshi
High School English Grammar By Wren and Martin
The Best Book Of English Grammar by Vijay Sharma
30 Days to a More Powerful Vocabulary by Wilfred Funk and Norman Lewis
Verbal Ability and Reading Comprehension
Quantitative Aptitude Books for Nainital Bank
R.S. Aggarwal – Quantitative Aptitude for Competitive Examinations
Arun Sharma – Quantitative Aptitude for CAT
Arihant Publications – Fast Track Objective Arithmetic
R.D. Sharma – Mathematics Class 11th and 12th
Sarvesh K. Verma- Quantitative Aptitude Quantum CAT Common Admission Tests
Quantitative Aptitude for Competitive Examinations – R. S. Aggarwal
Fast Track Objective Arithmetic – Rajesh Verma
Best Books For Nainital Bank PO & Clerk Exam Preparation are all yours. Hope you have noted all the important books for Nainital Bank. Stay connected for more qualitative articles all in one space – freshersnow.com