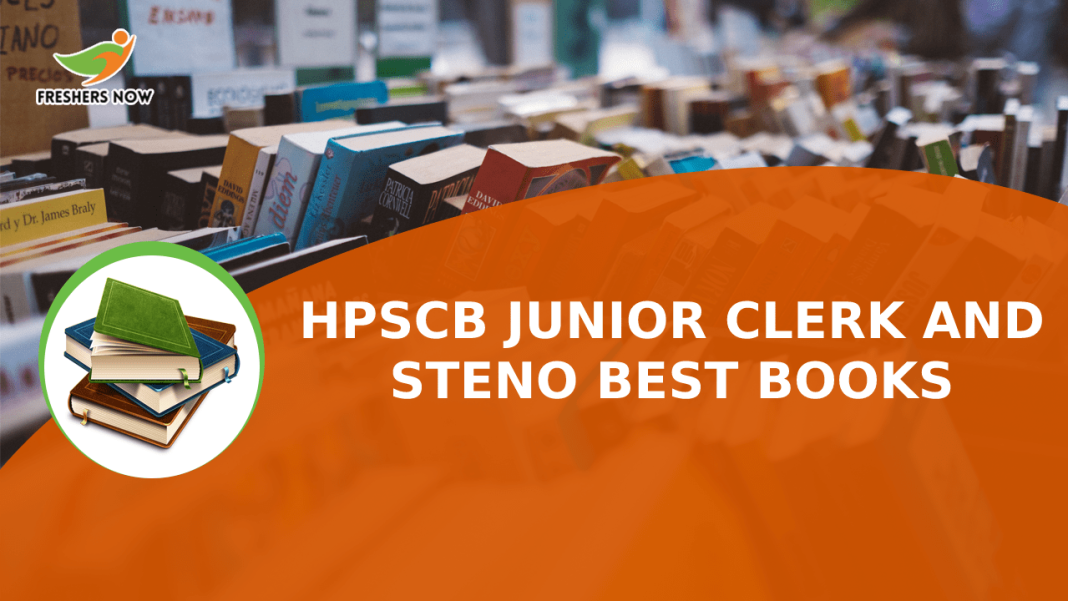 HPSCB Junior Clerk and Steno Best Books: Get all the HPSCB Junior Clerk and Stenographer Best Books. This article will guide you through the best preparation books for HPSCB. Why would you want to miss them? All of them are collectively structures. So that you can read comfortably. Enhance your preparation with this list of Best Books for HPSCB Junior Clerk. Make your preparation convenient and take notes of all the books that are fitting into your preparation criteria. Additionally, analyze the criteria of books that you wish to include in your preparation. So that it will be easy to mark the best books for HPSCB.
★★ Best Reference Books ★★
Best books for HPSCB Quantitative Aptitude
Data Interpretation – Arun Sharma
Quantitative Aptitude – RS Aggarwal
The Pearson Guide To Quantitative Aptitude For Competitive Examination
Wiley's Quantitative Aptitude Book
Quantitative Aptitude for all Competitive Exams – Abhijit Gupta
Magical Book on Quicker Mathematics – M Tyra
Quantitative Aptitude and Reasoning – R.V Praveen
Shortcuts in Quantitative Aptitude – Disha Experts
The Pearson Guide to Quantitative Aptitude – Nishit K. Sinha
Best books for HPSCB Reasoning Ability
A New Approach to Reasoning Verbal and Non-Verbal – Arihant Publication
Modern Approach to Verbal Reasoning – RS Agarwal
Analytical Reasoning – MK Pandey
A new approach to Reasoning Books By B.S. Sijwali & S. Sijwali Arihant
Multi-Dimensional Reasoning Books by Mishra & Kumar Dr. Lal
Test of Reasoning – Edgar Thorpe
Bank Clerk Reasoning Chapterwise Solved Papers 2003- till date – Kiran Prakashan
Best Books for HPSCB English Language
Objective English – SP Bakshi
English Grammar & Composition – Wren & Martin
Word Power Made Easy – Norman Lewis
Tips and Techniques in English for Competitive Exams by Disha Experts
Essays for Civil Services and Other Competitive Exams by Pulkit Khare
Wren and Martin High School Grammar – S.Chand
Advanced English Grammar with Answers – Martin Hewings
General English – A.K Thakur
Best books for HPSCB General Knowledge
Objective Banking & Financial Awareness – Dhankar Publication
Banking Awareness (Objective with Subjective) – Sangram Keshari Rout
General/Banking/Financial Awareness with Current Affairs for Bank Exams – Disha
Experts
Lucent's General Knowledge
General Knowledge by Arihant
Rapid General Knowledge 2020 for Competitive Exams by Disha Experts
R.K. Saxena General Knowledge 2020
In conclusion, all the HPSCB Junior Clerk and Steno Best Books are well placed in this article for preparation. Ace your preparation and do not forget to follow freshersnow.com for more informative articles provided in one space.