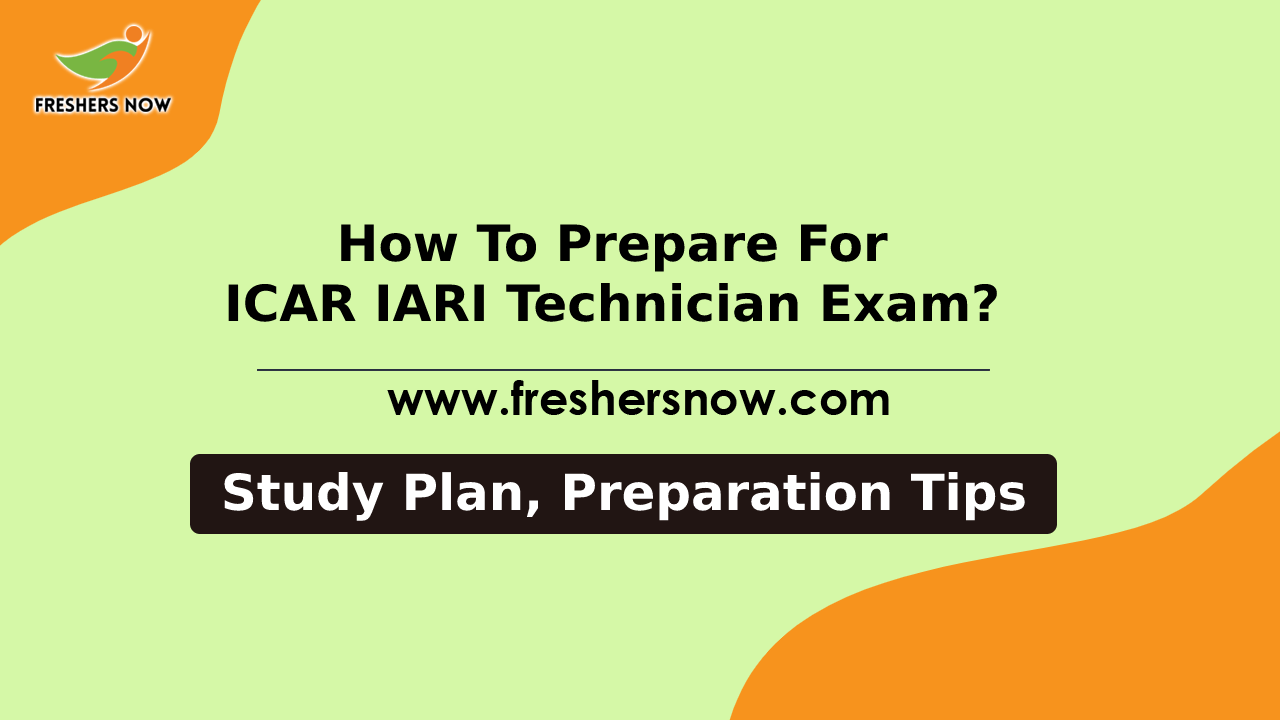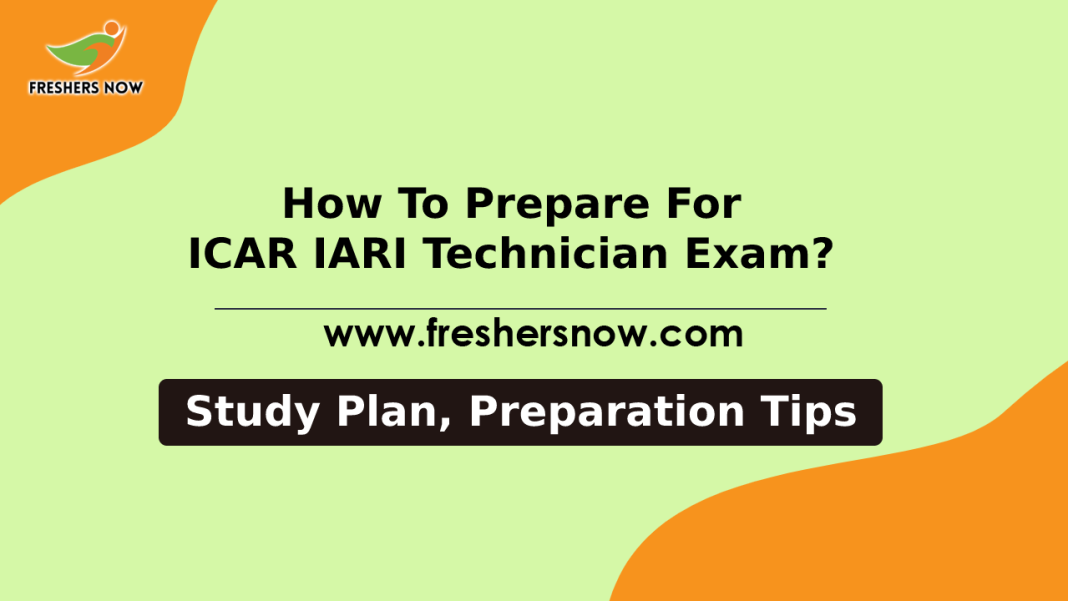 How to Prepare for ICAR IARI Technician Exam? Preparation Tips, Study Plan for ICAR IARI Technician: Landing in the Indian Agricultural Research Institute is no easy task. Eventually, How to Prepare for the ICAR Technician Exam? This is what worries the majority of the aspirants. If you are a candidate that keeps wondering about the preparation tips for ICAR Technician Exam. Well then, you have come to the right place of Study Plan for the ICAR Technician Exam. Take a stand and do not miss any part of the article. We are going to know about the basic parameters that you need to consider for preparation.
★★ Top Exam Preparation Tips ★★
Additionally, you need to dedicate your time with ample effort. However, you also need to make sure that you are having a strategy to study. Good preparation begins with timely management of revisions. So, with that note, let us begin. The best preparation strategy for ICAR IARI Technician is to secure the best score in the computer-based test. In order to achieve this, you need to prepare all the topics/chapters that are specified in the ICAR Technician Syllabus. On that note, you should consider the discussed preparation tips to crack the examination.
Preparation tips for ICAR IARI Technician
Firstly, Go through the ICAR Technician Syllabus and Exam Pattern.
Secondly, make an assessment of the revision.
Thirdly, Make a proper timetable and cultivate a routine.
Fourth, divide the topics as per their marks weightage. Additionally, allot time slots for the divided topics.
Fifth, include revision and practice sessions in the timetable.
ICAR IARI Technician Test Pattern
Paper/ Section
Subject
No. of Questions & Max marks
I
General Knowledge
25 Questions & 25 Marks
II
Mathematics
25 Questions & 25 Marks
III
Science
25 Questions & 25 Marks
IV
Social Science
25 Questions & 25 Marks
Total
–
100 Questions & 100 Marks
Time Duration: 1 Hour 30 Minutes
Topics For ICAR IARI Technician Exam
General Knowledge: Question may be designed to test knowledge of current events relating to India and its neighboring countries especially pertaining to History, Culture, Geography, Economic Science, General Policy & Scientific Research.
Mathematics: Matric level questions on Number Systems, Fundamental Arithmetical Operations, Algebra, Geometry, Mensuration, Trigonometry, and Statistical Charts.
Science: Matric level questions on Physical and Chemical Substances – nature and Behavior, World of Living, Natural Phenomenon, Effects of Current and Natural Resources.
Social Science: Matric level questions on India and the Contemporary World Democratic Politics, Understanding Economic Development, and Disaster Management.
ICAR IARI Technician preparation strategy
What is the ICAR IARI Technician preparation strategy? is this what you are thinking? Well then, do not think so. Because this section of the article is the exact realistic prep strategy. Take a note and do not miss these points.
Refer to those books that are based on the latest syllabus.
Gather adequate resources.
Analyze the marking scheme
Attempt previous question papers.
Habituate writing handy notes on important theories/topics.
Take timely breaks.
Make assessments on your revision.
Crosscheck the solved papers/old papers.
Be accountable in your topic orientation.
Take good care of your mental health.
ICAR IARI Technician Study Material
ICAR IARI Technician Previous Question Papers – Important Link
To Download IARI Technician Previous Question Paper PDF – General Knowledge

Click Here
To Download IARI Previous Paper PDF – Mathematics

Click Here
To Download IARI Technician Question Paper PDF – Science

Click Here
To Download IARI Previous Question Paper PDF – Social Science

Click Here
ICAR IARI Technician preparation tips are conveniently presented. So, here on, remove your doubt of how to prepare for ICAR IARI Technician? If you are willing for informative articles, study plans, or if you need any prep tips for exams, we got you. To access all these, do stay connected with us at freshersnow.com