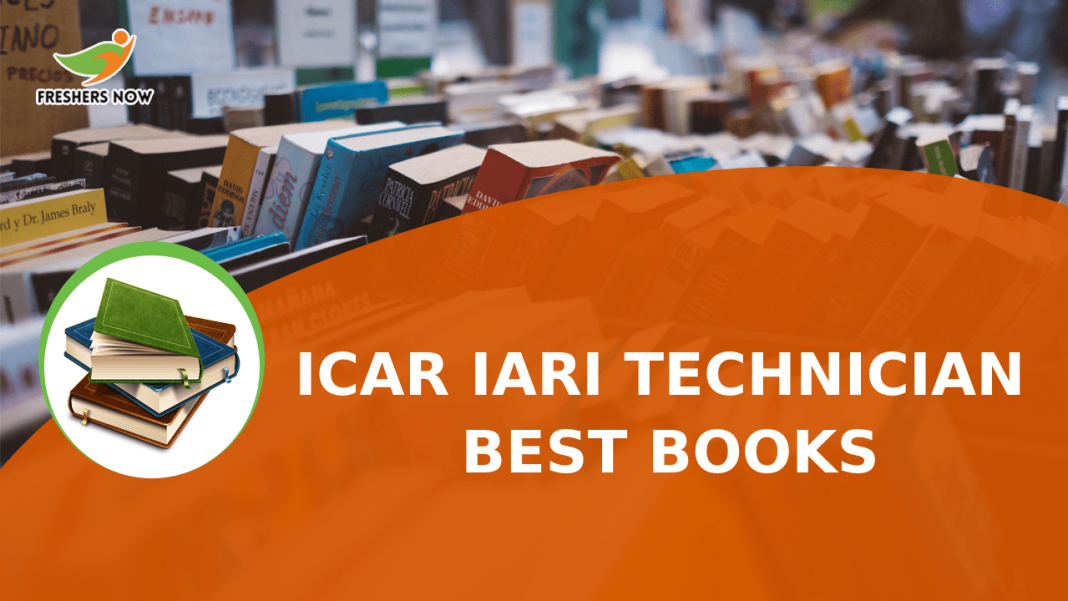 ICAR IARI Technician Best Books | ICAR IARI Technician T1 Section Wise Exam Books: Hands-on the best books for ICAR IARI Technician are here. In order to ace the ICAR IARI Technician T1 examination, you need to make sure that you are equipped with the right sources. Only when you include proper study tools, you would be able to work on your preparation to the fullest. Additionally, with that note, make sure that you are taking notes and do not miss any section of the article for the Best Exam Preparation Books of ICAR IARI Technician Exam. Consequently, you would get the importance of the ICAR Technician book which is listed in this article.
★★ Best Reference Books for All Competitive Exams ★★
Best Recommended Books for ICAR Technician
It is crucial for the candidates to identify the strand between books and the right books. ICAR Technician Syllabus covers four subjects i.e General Knowledge, Mathematics, Science and Social. With that note- let outlook at the list.
ICAR Technician Books for General Knowledge
| | | |
| --- | --- | --- |
| Book Name | Author | Description |
| Lucent General Knowledge 2021 | Dr. Binay Karna | This book will assist candidates in qualifying in the general awareness section with the best marks. |
| General Knowledge | Manohar Pandey/Arihant Experts | Candidates should select this book to learn the topics in an easy-to-understand language. |
ICAR Technician Books for Mathematics
| | | |
| --- | --- | --- |
| Book Name | Author | Description |
| Fast Track Objective Arithmetic | Rajesh Verma | Solve exam related questions with the detailed description from this book |
| Quantitative Aptitude for Competitive Examinations | RS Aggarwal | Select this book to master all the important questions of the arithmetical Ability and Data Interpretation section. |
ICAR Technician Books for Science
| | | |
| --- | --- | --- |
| Book Name | Author | Description |
| Encyclopedia of General Science for General Competitions | Arihant Experts | It is one of the best books for the complete preparation of the science section. |
| General Science | Ravi Bhushan, Lucent Publications | Master all important theories/concepts of science from these learning resources. |
ICAR Technician Books for Social Science
| | | |
| --- | --- | --- |
| Book Name | Author | Description |
| Social Science Based on NCERT | Sheelwant Singh | Practice questions with a detailed explanation of all the topics of the social science from this book |
| Complete Course Social Science | Manohar Pandey | This book provides an easy-to-understand way to solve social science-related questions in less time. |
To conclude, we have covered all the major best books for ICAR Technician. Hope you have taken note of them. Additionally, more informative articles, study plans, best books, and many more can be found here at one place freshersnow.com