Maharashtra Govt Employment News Paper
Are you looking for Maharashtra Employment News 2020? then you are at the right place. Our main aim is to provide the important details about Maharashtra Recruitment Notifications 2020 and latest job notifications in both State Government and Central Government. Apart from this, the candidates can now get Maharashtra Employment News 2020 in Marathi paper. Every year there are many notifications releasing throughout India.
Maharashtra Job News – Employment News
As per every year this year also Maharashtra has put an open tab for all the aspirants who are passed out from 10th/12th/Graduates/Postgraduates. So, we can treat this as a massive opportunity for all the contenders who are eagerly waiting for the Maharashtra Govt Jobs 2020. Therefore, we suggest all the contenders utilize this opportunity by attaining the job. And we also request the aspirant whoa re unaware of this good news to follow our website for Latest Job Notifications 2020 in Maharashtra.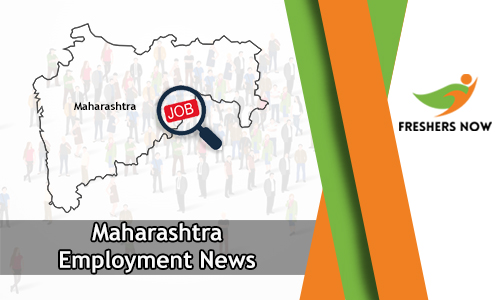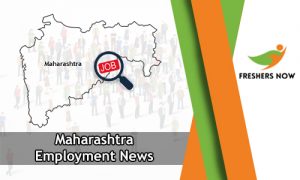 Maharashtra Employment News Alerts 2020
So, we are here to create an overview in the candidate's mind regarding this Maharastra Employment News 2020. In general, employment news is something through which we get to know about the latest job notification released in that particular state which you are searching for. Keeping this in mind we have provided you with the active and upcoming job notifications in both the government and the private sector. A massive number of contenders are worrying about where to check this employment news alerts.
Maharashtra Employment News Updates
We made it easy by creating an overview regarding this Maharastra Employment News on our website. Moreover, many candidates are unable to read the job notifications clearly because of the language problem. So, we are presenting the Maharashtra Employment News 2020 in Marathi so that they can easily go throughout the notification. Furthermore, we suggest the contenders visit our web page before applying for the jobs.
Maharashtra Employment News in Marathi
शिवाय, इच्छुकांना विविध क्षेत्रातील नवीनतम सूचना मिळू शकतात. म्हणून, आमच्या वेबसाइटद्वारे महाराष्ट्रच्या रोजगार बातम्या मिळविण्यासाठी सावध रहा. आणि असे बरेच विभाग आहेत जे वेळोवेळी एम्प्लॉयमेंट न्यूज सोडवतात. या विभागांमध्ये मेगेंको, एमएच ट्रान्सको, एमएचपीएससी, एमएच टूरिझम, एमएचएसआरटीसी, आयबीपीएस, डीआरडीओ, डीआरडीएल, रेल्वे भर्ती बोर्ड, एसएससी, दूरसंचार विभाग, यूपीएससी इत्यादींचा समावेश आहे. म्हणूनच आपण असे म्हणू शकतो की उमेदवारांना ऑफर करणारे बरेच क्षेत्र आहेत. विविध करियर मार्ग. म्हणून, आम्ही अशी शिफारस करतो की इच्छुकांना सरकारी नोकरीची संधी मिळविण्याची संधी मिळेल.
rojgar.mahaswayam.in News 2020
Furthermore, aspirants can get the latest notifications in various fields. So, be attentive to get the Employment News of Maharastra through our website. And there are many departments which release the Employment News from time to time. These departments include MHGENCO, MH Transco, MHPSC, MH TOURISM, MHSRTC, IBPS, DRDO, DRDL, Railway Recruitment Board, SSC, Department of Telecommunications, UPSC, etc. Hence, we can say that there are many fields that are offering the candidates various career paths. Therefore, we suggest the aspirants utilize this opportunity to crack the government job.
Maharashtra Employment Exchange Portal
So, the employment exchange portal is nothing but the source of the medium that helps the candidates to provide the latest employment news alerts. Every state has its own Employment Exchange portal to make it easy for the aspirants who are living in the native state. Hence, the official Maharashtra Employment Exchange Portal is @ rojgar.mahaswayam.in. Moreover, we also help you out with employment card, employment registration online, employment registration in Maharashtra, employment card renewal. And also Maharashtra rojgar newspaper, rojgar.mahaswayam registration, rojgar.mahaswayam.in login, mahaswayam login.
Maharashtra State Employment Exchange Online Registration Process
Visit the official web portal @ rojgar.mahaswayam.in
Click on the register here.
If you are already a member then click on Log in.
Fill the empty particulars given below.
Name of the candidate, email id, phone number etc.
Next, you have to fill the educational qualification details.
Current pursuing year, educational certificates, Schooling, Intermediate etc.
Next click on Save & Next.
Upload your latest photograph, CV, Adress proof if required.
Click on SUBMIT.
Save the registration id and password for the further use.
Maharashtra State Employment Exchange Offline Registration Process
Check out the nearby Employment Exchange Portal.
Fill the application manually.
Pay the application fee if asked.
Submit your latest photographs, updated CV.
And also submit the address proofs like Adhaar Card/Ration card/Passport/PAN card/Signed certificates from higher authorities/Letter from Schprincipalical or college etc.
Submit educational certificates, birth certificate, income certificate, experience certificate(if any) etc.
After this registration process, you will be offered with a unique registration id.
Save the registration if for further use.
Therefore, the contenders can now visit our website for important information like employment news e-paper, government employment news. And, employment news in Marathi, employment news India, download employment newspaper pdf, employment news pdf. Moreover, we are providing you with the Maharashtra Employment News 2020 in Marathi you can download it in a pdf format for free of cost. For more relevant updates and notifications stay tuned to our website Freshersnow.com or just bookmark it to refer easily.