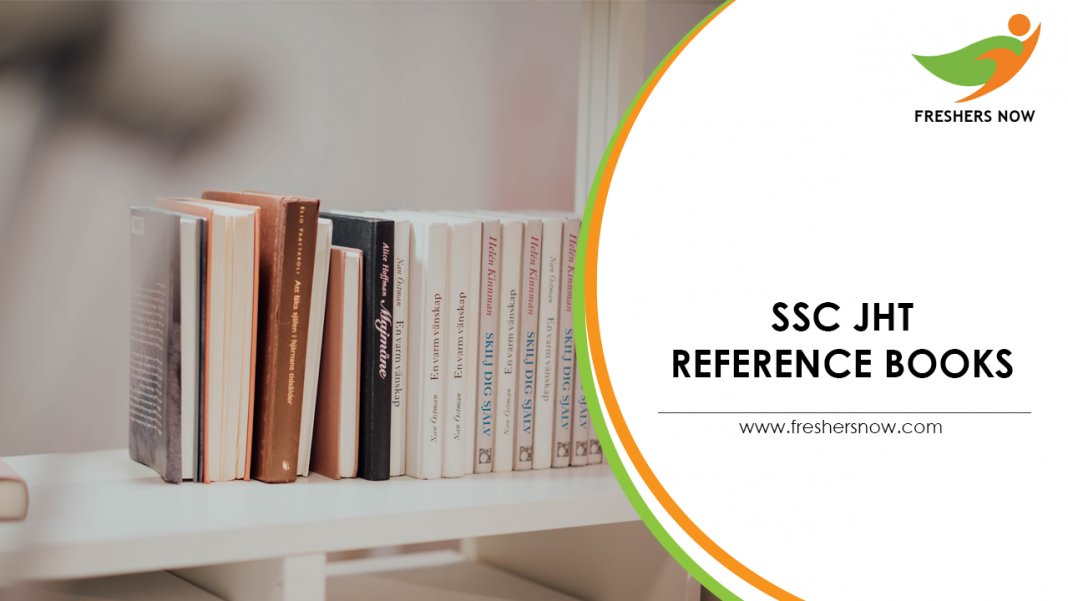 Hello aspirants, are you searching for the best SSC JHT Books to make your preparation easy for examination. So without any delay check out the complete article in which we have provided the best books for the SSC JHT examination. Besides, everything preparation for examination with correct books makes sense in any kind of competitive exams. The books you choose decides your success in your examination. So make sure that you choose appropriate books for preparation.
★★ Best Reference Books for All Competitive Exams ★★
Staff Selection Commission Junior Hindi Translator (SSC JHT) is based on language proficiency. The candidates who are good at language are eligible for these posts. The examination for SSC JHT is divided into two parts namely Paper-I and Paper-II. Paper-I subjects include General English and General Hindi with equal distribution of marks allotted to both sections. Paper-II includes Translational Skills. The best books for Paper-I and Paper-II are listed in the below section.
General English Books for SSC JHT Exam
Basically, English is a language with several parts in it. General English is a section that is made compulsory in every competitive exam in order to test the language skills of the candidate. The books for General English constitute contents of basic grammar, Fill in the blanks with prepositions, Comprehension passages, Error recognition, Spelling test, Vocabulary, Synonyms & antonyms, etc.
| | | |
| --- | --- | --- |
| Book | Author/ Publisher | Importance |
| English Grammar Book | Wren and Martin | This book has many wider concepts relating to grammar. It explains the complete subject ina precise way. |
| Popular English Grammar (with Hindi explanations) | H S Bhatia | The book enables candidates to learn English Grammar from Hindi |
| Competitive General English – Hindi | Think Tank of Kiran Prakashan | It is one of the most preferable books for all competitive exams. A clear explanation of the topics enables us to gain a complete subject. |
| Objective General English | S.P. Bakshi | It is a well-known book for its best latest editions. |
General Hindi Books for SSC JHT
General Hindi Books for the post of SSC JHT is more needed. Basically, The post JHT is based on the Hindi language. So in order to excel in this exam, one should have complete knowledge of the Hindi language. The best books for General Hindi are listed below.
| | | |
| --- | --- | --- |
| Book | Author/Publisher | Importance |
| Idioms, Phrases & Proverbs with Hindi Meanings | H S Bhatia | The meanings are presented for the aspirants in an easy manner in order to learn the core of the subject. |
| General Hindi and Concise Grammar – An Indispensable Guide for all Competitive Exams | Dr. Brij Kishore Prasad Singh | The grammar part of the language is given to the aspirants with a clear explanation in a limited way. |
| Adhunik Hindi Vyakaran aur Rachna (Hindi) | Dr Vashudevnandan Prasad | The grammar part of the subject is explained in clear terms. |
Finally, we hope that the above provided SSC JHT Books have given you a clear idea for the thorough preparation for the examination. For more updates on books related to different types of competitive exams stay tuned to our website @ Freshers Now.