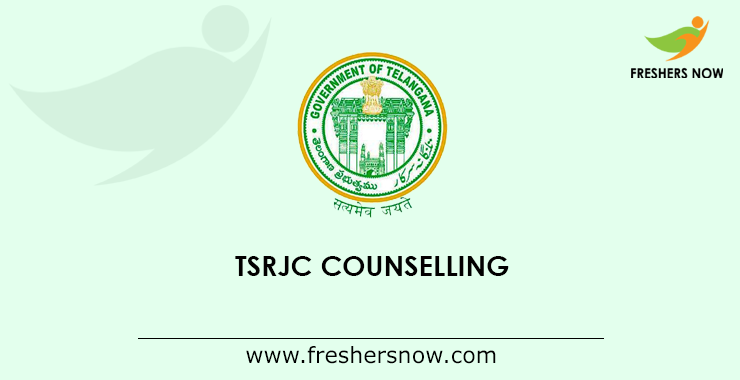 TSRJC Counselling 2019, Seat Allotment, Dates, Procedure: Telangana State Residential Education Institutions Society (TSREIS) officials will periodically conduct the Telangana State Residential Junior College Common Entrance Test (TSRJC CET). And this year, they have organized it on 19th May 2019. Currently, they are going to organize the TSRJC CET Counselling 2019 Schedule for candidates (MPC, BiPC, MEC, CEC) on 29th May 2019, 30th May 2019.
So, candidates who have taken part in the TSRJC CET 2019 and got qualified must and should check this page. Also, you need to know the Counselling Dates, the TSRJC Seat Allotment 2019. For the ease of candidates, we have given the availability of the Seats in Various Colleges to the below sections. Check the TSRJC Counselling Dates from this page or from the official site @ tsrjdc.cgg.gov.in. The TSRJC Counselling Process will be held for Boys & Girls individually in 10 Old districts Of Telangana.
★ ★ సీట్ల భర్తీకోసం ఈ నెల 29th, 30th May ల్లో పాత పదిజిల్లాలో బాలబాలికలకు వేర్వేరుగా కౌన్సెలింగ్ నిర్వహిస్తామని వివరించారు. తెలంగాణ రాష్ట్ర గురుకుల జూనియర్ కళాశాలల్లో సీట్ల భర్తీ కోసం ఈ నెల 19న నిర్వహించిన టీఎస్‌ఆర్జేసీ సెట్ ఫలితాలను అధికారులు విడుదలచేశారు. రాష్ట్రవ్యాప్తంగా ఈ పరీక్షకు హాజరైన 64,324 మంది విద్యార్థులకు మార్కుల జాబితాను ఎస్సెమ్మెస్ రూపంలో పంపించారు. ఈ సెట్‌కు ఎంపీసీలో 31,527 మంది, బైపీసీలో 28,638, ఎంఈసీలో 4,159 మంది విద్యార్థులు హాజరయ్యారని టీఎస్‌ఆర్జేసీ కార్యదర్శి ఏ సత్యనారాయణరెడ్డి తెలిపారు. ★ ★
TSRJC Counselling 2019 – Complete Information
TSRJC CET Counselling Dates | Telangana State Residential Junior College Common Entrance Test Schedule
Organization Name
Telangana State Residential Education Institutions Society (TSREIS)
College Name
Telangana State Residential Junior College (TSRJC)
Exam Name 
Telangana State Residential Junior College Common Entrance Test (TSRJC CET)
Held Exam Date
19th May 2019
Counselling Dates
29th, 30th May 2019
Category
Entrance Exams
Selection Process
Written Test
Location
Telangana
Official Site
tsrjdc.cgg.gov.in
TSRJC Seat Allotment 2019 @ tsrjdc.cgg.gov.in | Dates
Candidates who have applied and attended the TSRJC CET 2019 will be called for the next level in the recruitment process. And that is the TSRJC Seat Allotment 2019. And for this process, students have to report on time in the scheduled TSRJC Counselling Venue. Students can only receive emails regarding the Seat Allotment once after the entire Telangana State RJC Counselling Procedure 2019 gets complete. The seat allotment process carried out one month after the examination process.
Only the Aspirants who have appeared for the TSRJC Seat Allotment process will be placed in the respected courses as per their choice. Initially the first of seat allotment is carried out and later in the second phase of TSRJC Counselling 2019 starts and then TSRJC Second Counselling Dates 2019 will be released shortly on their official site. And this process continues till the TSREIS fill all the vacant Seats.
Documents Required During The TSRJC 2019 Counselling – BC, SC and ST
Original passes Certificate of SSC or its equivalent Exam and Marks Memo / at least internet copy
Permanent Caste Certificate issued by the Tahsildar concerned for B.C, S.C and S.T Students.
Conduct Certificate and Study Certificate for Seven consecutive years of study from Class IV to X For private candidates Nativity Certificate obtained from the Tahsildar concerned. (Residence Certificate is not valid for Private candidates)
Transfer Certificate (T C.) from the Head of the Institution.
Physical Fitness Certificate from the Doctor not below the rank of Asst Civil Surgeon.
Three Sets of Xerox copies of all the above certificates. Six latest Passport size photographs.
Courses Offered By TSREIS
CEC – Civics, Economics, Commerce
BPC – Biology, Physics, Chemistry
MEC – Mathematics, Economics, Commerce
MPC – Mathematics, Physics, Chemistry
TSRJC CET Counselling Fee 2019 (MPC, BiPC, CEC, MEC)
All the candidates from different branches need to check the below fee which is to be paid during the TSRJC CET Counselling 2019.
MEC/ CEC candidates: INR 570
MPC/ BPC candidates: INR 930
Maintenance charges: INR 1000 per annum for all candidates.
Required Documents For Special Category Candidates
Children of Armed Personnel Category (CAP): A Certificate from DSSA (or) from the competent authority for children of Ex-Service personnel (or) the Children of Sen/ice personnel from the state of Telangana.
Physically Handicapped: A Certificate from the Orthopaedic Surgeon of the Govt. Hospital (Minimum disability – 40%).
SPORTS: A participation certificate at National/ State/ Zonal/ District level issued by the Sports Authority concerned. District level Participation certificate is the minimum eligibility.
TS Residential Junior College Wise Seats
Particulars of available courses, seats, and Jurisdiction for admission in each Residential Junior college are detailed below:

TSREIS Admission Procedure 2019
Admissions will be made through Counselling. The Hall ticket Numbers of the shortlisted candidates for counselling shall be made available on the website – tsrjdc.cgg.gov.in. Candidates will be shortlisted based on merit in the Entrance Test. Aspirants will be called for TSRJC CET Counselling 2019 for allotment of seats for admission in the ratio of 1:5.
The candidates are personally held responsible for incorrect information in the application form.
The convenor reserves the right to cancel the admission at any stage if the particulars furnished by the candidate are found incorrect or against the rules of admissions.
You Can Also Know More Information of TSRJC CET Counselling 2019: Click Here Link Expired
Check our page @ Freshers Now for the latest updates about the Telangana State RJC Counselling Procedure.