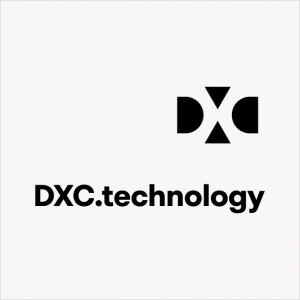 DXC Technology Off Campus Drive 2021 Drive For 2021, 2020, 2019 Batch Freshers – Online Registrations: DXC Technology is going to recruit 2021 Batch Freshers of Any Graduates, BE, B.Tech, MBA, MCA, ME, M.Tech, Any PG through various off-campus drives across India (Bangalore, Chennai, Hyderabad, Mumbai, Pune, Noida, Gurgaon, Delhi, Kolkata, etc.). So, job seekers who are eagerly exploring over the Internet regarding the DXC Careers 2021 can make use of this chance. Every year, the DXC Technology is hiring the Freshers for various vacancies. DXC Technology, an MNC company and want to hire candidates passed out in the year 2021, 2020, 2019, 2018.
You Can Also Check: ★ DXC Technology Placement Papers

DXC Technology Off Campus For 2019/ 2020 Batch
Latest Update: DXC Technology Drive For Female Graduates of 2019/ 2020 Batches:
Recruiter: DXC Technology
Job Title: Senior Assistant Service Delivery Coordinator
Qualification: Non-Engineering Female Graduates
B.Sc (IT, Computer Science), BCA, B.Sc Mathematics, B.Sc (Physics, Chemistry)
Interview Process: Virtual Mode
Eligibility: Candidates who are currently available in Bangalore, Chennai, Noida
Skills Required: Effective Communication Skills in English
Year Of Passing: Female Graduates From 2019 or 2020 Batches (Work From Home Till 31st December 2020)
Mail Id to Send Resume: dxcindiagraduatehiring@dxc.com
Compensation: 2.6 Lakhs Per Annum (Fixed) + Night Shift Allowance + Other Employee Benefits and Entitlements
★ While sending an email mention the Subject Line without fail: ICT_Profile Name (ITO CLOUD or BPS Insurance)_Candidate Name
DXC Technology Off Campus Drive For 2021 Batch Freshers
Get ready for the DXC Technology Off Campus 2021 to crack the job. Also, whose dream is to work in DXC Technology must prepare well to perform effectively in the DXC Technology Off Campus Recruitment 2020 Drive. Nowadays most of the aspirants are choosing IT Jobs as the career option. In order to help them, we are providing the whole information on this page. Remember, that you must apply for this DXC Technology Careers 2021 before the last date.
Are you ready to apply for the DXC Technology Recruitment Drive 2021? Participate in the recruitment test after applying for it. On our homepage, you can find all the details related to the DXC Off Campus Recruitment 2021 Drive Test. We heard that many of the students are facing problems with the applying link. So, we keeping that view in mind and provided all the steps to apply and the direct link for the DXC Off Campus 2020.
DXC Technology Off Campus 2021 Details
| | |
| --- | --- |
| Name of the Company | DXC Technology |
| Qualification | Any Graduates, BE, B.Tech, MBA, MCA, ME, M.Tech, Any PG |
| Year Of Passing | 2021, 2020, 2019, 2018 Pass outs |
| Job Location | Across India |
| Category | Off Campus |
| Job Role | Fresher |
| Key People | Mike Lawrie – Chairman, President, and CEO of DXC Technology |
| Official Website | www.dxc.technology |
In the above table, we have furnished the complete details about the DXC Technology Company in a detailed manner. So, gather the company name, qualification, year of passing with the job location. Apart from these, we specified the Job Role, Key People of the organization with the Official Website. And for better performance in the Placement Drive, candidates need to collect and solve all the subject wise DXC Technology Placement Papers.
DXC Eligibility Criteria
All the applying candidates need to check the Eligibility Criteria for sure. The officials have strictly noticed that candidates without fulfilling this criterion are not allowed for the DXC Off Campus Recruitment 2021 Drive.
Fresher candidates who possess graduation and post-graduation in various streams such as BE, B.Tech, ME, M.Tech, M.Sc (CS/ IT), MCA, B.Sc, B.Com, BCA, BA can apply.
No active Backlogs at the time of applying for DXC Off Campus Recruitment 2021 Drive.
Candidates should have an aggregate of 60% and above throughout the academics.
Aspirants should not have an education gap for more than one year.
Required Skills
Every IT Company looks for a candidate who is passionate, dynamic, and hard-working. Some of the qualities which every company commonly requires are:
Contenders should work for the rotational hours.
They should be adjustable with the extent of the timings due to project work.
Aspirants should able to work for 24X7.
The gap between the years should not be for more than one year.
Good communication skills.
Candidates should have basic knowledge of OS, Microsoft Office, and Programming languages.
Aspirants should have time management skills.
DXC Technology Selection Process 2021
To select the new candidates, the officials of DXC Technology conducts the DXC Selection Process 2021. There are four rounds. So, candidates need to prepare accordingly.
Written Exam
Technical Interview
HR Interview
DXC Technology Test Pattern For 2021 Batch
The DXC Technology Online Test will be conducted for 100 Minutes on Aspiring Minds (AMCAT) platform. This year, the test is webcam proctored based on the pattern given below.
Section
No. of Questions
Duration (Minutes)
Important topics/ Comments
English
12
15
Sentence Completion, Para-jumbles, Vocabulary, Idioms, Phrasal Verbs, Sentence Improvement, Grammar
Logical Reasoning
14
14
Data Arrangements, Blood Relations, Direction Sense, Coding and Decoding, Odd Man Out, Series, Data Sufficiency, Data Interpretation
Quantitative Aptitude
16
16
Surds and Indices, Profit and Loss, Partnerships, Simple and Compound Interest, Simplification, Permutation and Combination, Equations, Numbers, HCF and LCM
Computer Programming MCQs
12
15
Pseudocode, Basic Data Structures, Fundamentals of Programming (Data Types, Operators, Arrays, Pattern Programming, Math-Based, Functions, Pointers, etc.), Object-Oriented Programming
Automata Fix (Debugging, Code Re-use, Coding)
7
20
1. Choice of languages between C, C++, and Java
2. Questions of the types – Coding, Code Re-use, Debugging
3. Fundamentals of Programming and OOPS required
Essay Writing
1
20
Straight-forward easy topics such as 'Importance of Culture and Tradition', 'Role of Sports in Youth Education', 'Importance of Education' etc.

There would be a minimum word limit.
Particulars
The Aptitude+Verbal+Reasoning section consists of questions based on Conditions and Assumptions and logical questions and fills in the blanks, Blood Relation, Time & Distance, synonyms, antonyms, comprehension, etc.
The technical section consists of questions from core subjects such as C, C++, DBMS, CO and Operating System.
Documents Required For DXC Off Campus 2021 Drive
While appearing for the DXC Off Campus the candidates have to carry the following documents.
Must carry the latest passport size photocopies.
Latest updated Resume.
Mark sheet of 10th and 12th.
Certificates of Graduation and Post Graduation.
Original and Xerox copy of the photo identity proof.
DXC Off Campus Recruitment 2021 | Online Registration Process
Check the below set of instructions to apply for the DXC Off Campus Recruitment 2021 Drive. With the help of these steps, you can easily move in an accurate way.
At first, visit the official website of DXC Technology that is www.dxc.technology.
Check the Careers section on the home screen.
You will be re-directed to the new page.
Furthermore, search your passion job over the search bar.
Also, check the current openings on the screen.
A page display on the screen.
Then, you can select a job on your choice.
Further, you need to click on the "Apply Now" button.
Fill all the details and submit the form before the last date.
Download the page and also take a print out for future reference.
[Apply Online For DXC Technology Off Campus]
Well, we hope all the candidates will definitely utilize this opportunity to attend the DXC Technology Off Campus Recruitment 2021 For Freshers. Candidates, if you are not eligible or fit for the above drive, then you can also check the other Top Companies Off Campus Drives only on our FreshersNow.Com. So, bookmark our page to get the notifications.
Are you Preparing For An Interview? Then, watch the below video.
DXC Off Campus 2021 – Frequently Asked Questions
Who can apply for DXC Technology Off Campus 2021?
Any Graduates, BE, B.Tech, MBA, MCA, ME, M.Tech, Any PG can directly apply for DXC Technology Off Campus 2021.
What are the DXC Technology Selection Rounds?
Written Exam, Group Discussion, Technical Interview, HR Interview.
How To apply for DXC Technology Off Campus 2021?
Visit the official website of DXC Technology that is www.dxc.technology then visit the Careers section to apply. Or FreshersNow.Com to apply easily.