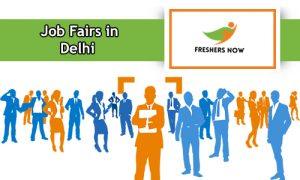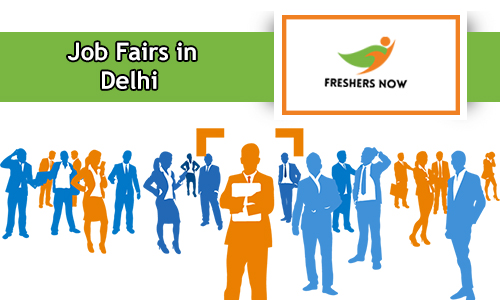 Job Fairs in Delhi 2021
Are you looking for Off-Campus Drives Job Fairs in Delhi 2021? then what are you waiting for? check our web page immediately. The main aim of this web page is to create awareness about the Off-Campus Drives and Job Fairs conducted in Delhi. We all know that unemployment is randomly increasing day by day. So, the Graduates and Postgraduates are not employed to any jobs. To prevent this situation to our country many IT Companies are providing a facility called Off-Campus Drives. Moreover, the aspirants can choose the career paths according to their interest. Therefore, the candidates can now feel this as the great chance to prove their internal skills and entrepreneur skills. And can also get, knowledge about the company in order to crack the interview process easier.
In these Off-campus drives, the candidates can take part in the topmost MNC's like TCS, Infosys, Accenture, IBM, Cisco, Airtel, Idea, Capgemini, Cognizant, Tech Mahindra etc. and test their luck. Moreover, these off-campus drives help the candidates to prove their skillsets and talent. So, through our page, you can find lot more important stuff regarding this Off-Campus Drives. Furthermore, the candidates who are willing to apply for these drives can now check the table given above for details and registration links. Hence, this is a golden opportunity for the contenders who are freshers and as well as, experienced candidates. Therefore, the candidates can register for these Off-Campus Drives Job Fairs in Delhi 2021 if they meet the eligibility criteria and required skills of the company.
Upcoming Off-Campus Drives and Job Fairs in Delhi
Therefore, the candidates can closely follow our website Freshersnow.com for more updates and latest job fairs in Delhi. So, the contenders who have missed the chance in the on-campus drives can test their luck in these off-campus drives. Moreover, job fairs are the meetings which are used to enhance the skills of the company. And also, to share the point of view on each and every contender, filling the resumes, face-to-face interaction, asking questions about the job purpose etc. So, the candidates can visit each and every companies profile.
★You Can Also Check Location Wise Off Campus Drives Job Fairs in India★